Rhinos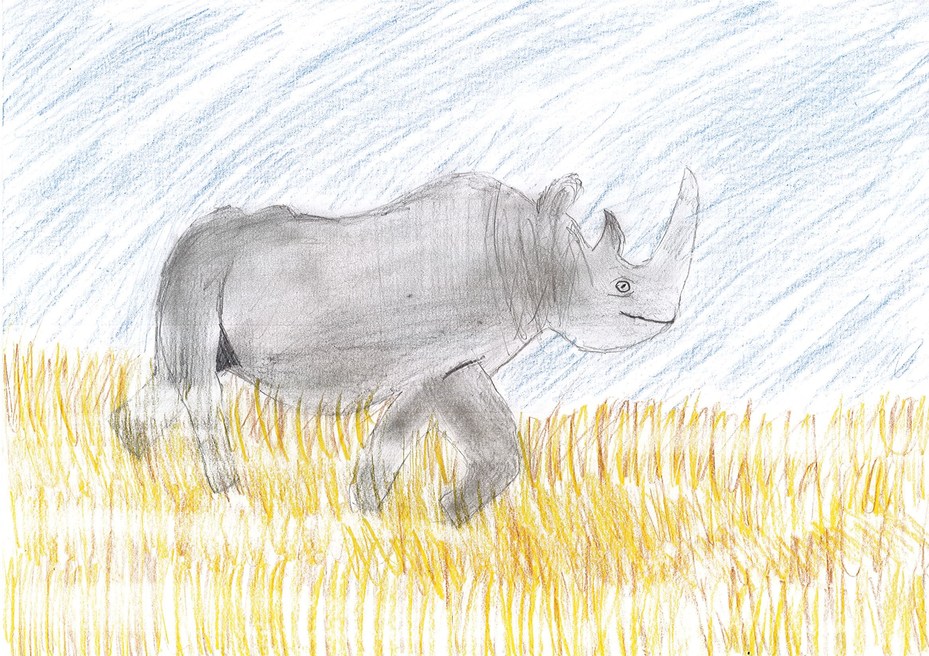 Rhinos' Class are in the final year of primary school. Working in the class are two teachers, Mr Nunns (Maths Co-ordinator) and Mr Lockwood (Deputy Headteacher), as well as being supported by our Assistant Headteacher Mr White, along with Mrs Storer, Mrs Dzopia, Mrs Chatterton and Miss Kaur.
Our doors open at 8.50am, though morning sessions begin at 9.00am and finish at 12.30pm. In the mornings the class is split into two separate groups (Javans and Sumatrans who take turns being taught Maths and English in two smaller groups). Afternoon sessions start at 1.15pm and end at 3.15pm. In the afternoons upper key stage two are taught: science, computing, modern foreign languages, art, design technology, music, religious education and physical education. These sessions are led by a member of the teaching staff from year six while the other teachers work in smaller groups to accelerate learning in the core curriculum areas.
Whilst Covid-19 restrictions are in place, please come to school in your full PE kit on your PE days - do not wear school uniform.
Maths and English homework is given out on Fridays and expected to be completed and returned on the following Monday. In addition, each Monday a list of differentiated spellings are given out to be learned before a spelling test on Friday. At Hillside we love reading. We believe it is essential to our children's learning as it helps them to develop language skills and increases their knowledge of the world around them. Children are expected to read daily and return their completed reading diary each morning, this is monitored by the class teacher.
During the second week of May 2021, Year 6 pupils will participate in the Government Statutory End of Year Stage Tests (SAT's).
At the end of the year, if we no longer face covid-19 restrictions, Year 6 plan a full day trip out as a reward to all children, who have worked hard, been responsible and demonstrated good behaviour throughout the year. Although we ask for a relatively small contribution from parents/carers, children are expected as part of their enterprise work, to plan and fundraise for the trip (raising the majority of the cost themselves).
In the last half term, children will spend time planning, rehearsing and producing an end of year performance that parents/carers will be invited to watch in the last week of term.
Throughout school, each year group have a set of English and Maths non-negotiables (which are targets that are based on basic skills relative to the year group of the child). These are a key focus designed to ensure that your child can readily access more challenging work. These are assessed regularly and changed termly. Your child may be given some of these non-negotiable targets to consolidate at home.
Year 6 Non-Negotiables
Reading
Autumn

Spring

Summer

We can read ninety words per minute.

We can read and spell the first eighty words on our Year 5 & 6 spelling list.

We can read ninety words per minute at greater speed with fewer errors.

We can read and spell all one-hundred words on our Year 5 & 6 spelling list.

We can read ninety words per minute at greater speed with the least amount of errors possible

We can read and spell all of the Year 3-6 words on the spelling lists.
Writing
Autumn

Spring

Summer

Accurately and consistently use

· We can use capital letters and full stops, exclamation marks, question marks

· We can use commas in lists

· We can use inverted commas and other speech punctuation

· We can use apostrophes for contractions, apostrophes for singular possession and for plural possession

· We can use commas after fronted adverbials

· We can use commas to clarify meaning

· We can use commas, dashes and brackets for parenthesis

Revise all punctuation and apply in a range of contexts

· We can accurately and consistently use commas to clarify meaning

· We can use bullet points

· We can use punctuation for direct speech

Revise all punctuation and apply in a range of contexts

· We can accurately and consistently use commas to clarify meaning

· We can use bullet points

· We can use punctuation for direct speech
Maths
Autumn

Spring

Summer

We can count in multiples of 9 forwards and backwards

We can count in multiples of 7 forwards and backwards

We can count forwards and backwards in 25s , ¼s, 0.25s

We can recall multiplication and division facts for 9 times table

(recap 2x, 3x, 4x, 5x, 8x and 10x table and associated division facts)

We can count in multiples of 11 forwards and backwards

We can count in multiples of 12 forwards and backwards

We can count in hundredths (1/100 and 0.01) forwards and backwards

We can recall multiplication and division facts for 7 times table

(recap 2x, 3x, 4x, 5x, 8x, 9x and 10x table and associated division facts)

We can count in negative numbers forwards and backwards through zero

We can recall multiplication and division facts for 11 and 12 times tables

(recap all times table facts to 12 x 12 and associated division facts)