Welcome Centre Donation 2019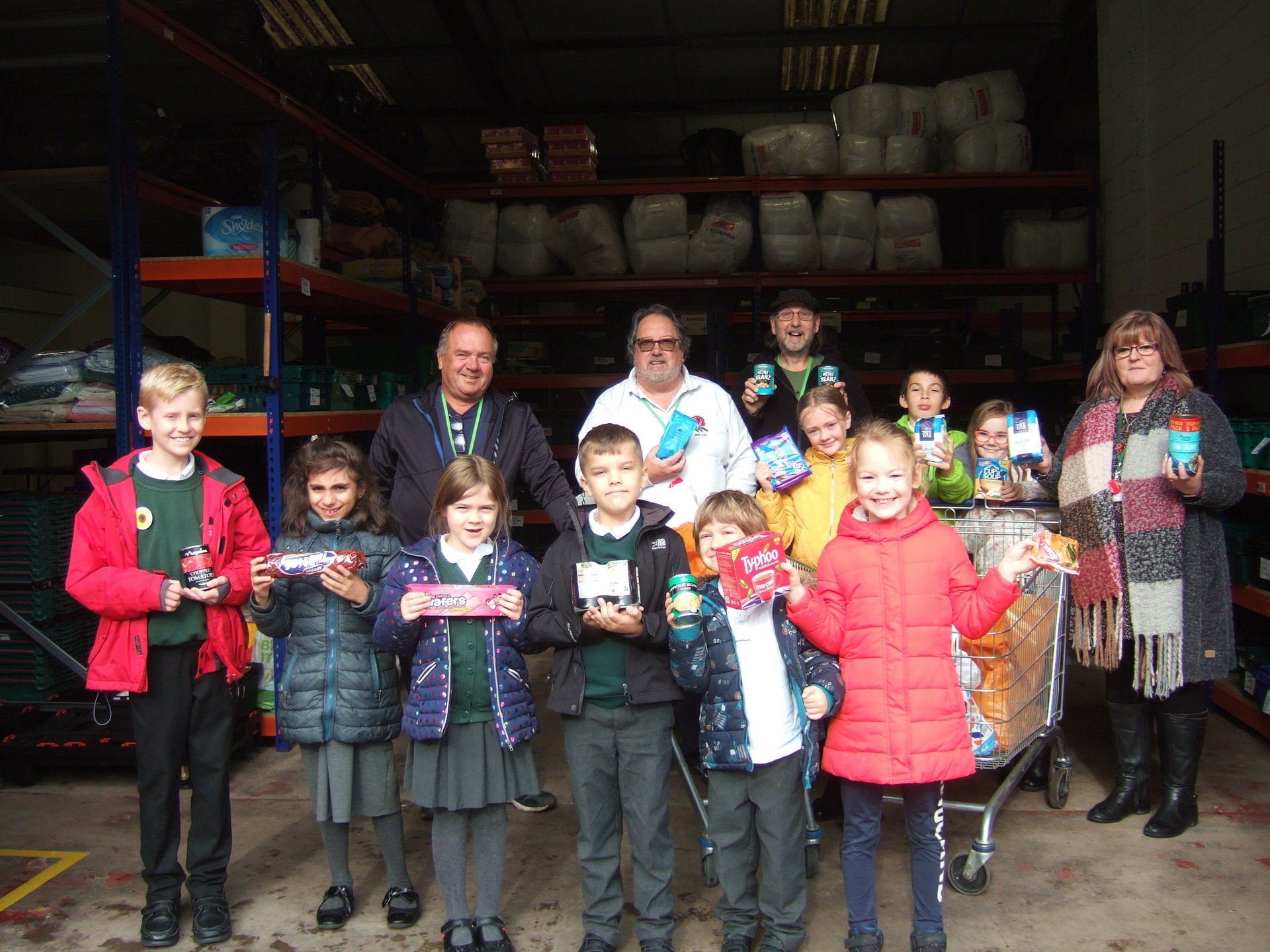 As part of our Harvest celebrations this year, we asked for donations of dried and tinned food and toiletries. Everyone was extremely generous and we had several boxes of items to donate to The Welcome Centre. A special thank you must go to the family of Esme Pochin, who generously donated several bags of items for this very worthwhile cause.
Mr Lockwood and Mrs Barlow took a group of school councilors to the Welcome Centre Warehouse in Lockwood to make the donation in person. Thank you to everyone who donated. Every donation, no matter how small, will help support families and individuals who are struggling to make ends meet.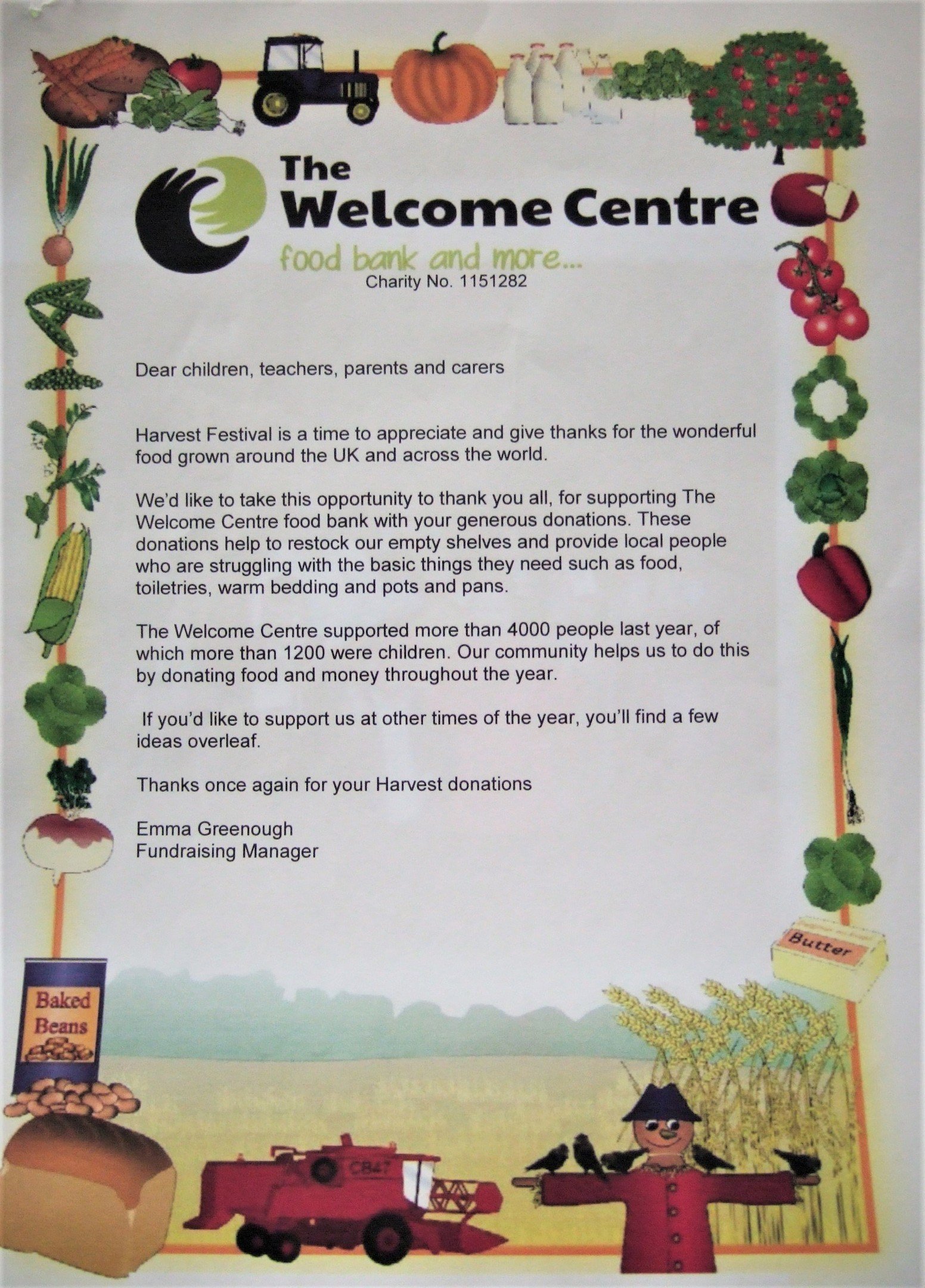 There are some items that the Centre is short of. If you are intending to make a donation, please consider giving any of the following items:
tinned meat
tinned meat meals
tinned vegetarian meals
meat/fish paste
dried pulses
stock cubes
cup a soups
tinned potatoes
instant mash
tinned sweetcorn
tinned puddings
tinned fruit
cat food
shampoo
shower gel
men's toiletries especially razors & deodorant
rice
jam