Golden Tickets - they are bac

k
I am going to leave this up here just in case anybody has not seen it yet. It is also something to make us all smile.
Miss Smith :-)
GOLDEN TICKETS
Week ending 10.07.20
LEMURS
I have said many times how impressed I have been over the past few weeks with both the quantity and quality of work I have been sent in by the Lemurs and I continue to be very proud of you all.
As I said last week, most of the Lemurs have been working from home for months now and I know that as time has passed it has become harder to remain motivated. We are nearly at the end of summer term and although most of you have not been back into school yet, I know you have been working hard at home so I understand that you are getting tired now. I was. very pleased to see more work sent in this week. remember, if you want to appear in the Hall of Fame or be in with a chance of getting a Golden ticket, then you need to send in photos of your work.
This week the Golden ticket is dedicated to all the hard work I have had the pleasure of receiving over the past few weeks.
Well done all of you :-)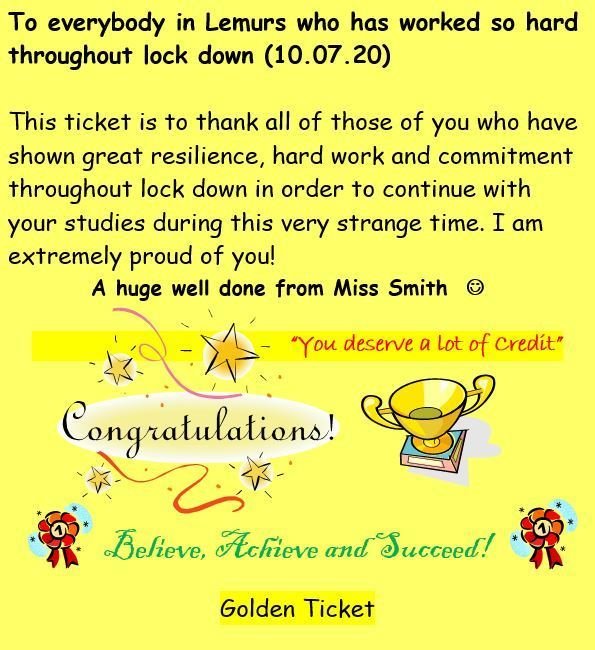 Hall of Fame
Hello Lemurs and Tigers.
Miss Smith and Mrs Forryan are extremely proud of all the effort some of you lovely year fours have put into your home learning. Here's a few people who have produced some excellent work and shown brilliant commitment over the last few weeks. Please keep up the hard work and let us know what you are getting up to. We would love you to email pictures of your work via school jotter or the class email address which your adults should now have.
PARENTS / CARERS PLEASE MAKE IT CLEAR ON THE EMAIL WHETHER OR NOT WE CAN PUBLISH THE PHOTOGRAPHS. THANK YOU.
We received some more amazing pieces of work again last week and are starting to get some in already this week. You may recognise some familiar faces.
It would be great to see more work up here from a variety of people.
You might even get a Golden Ticket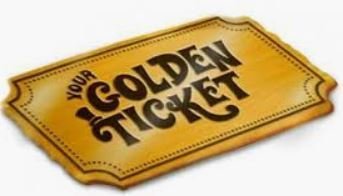 Come on Lemurs and Tigers, send us your work
.
Lemurs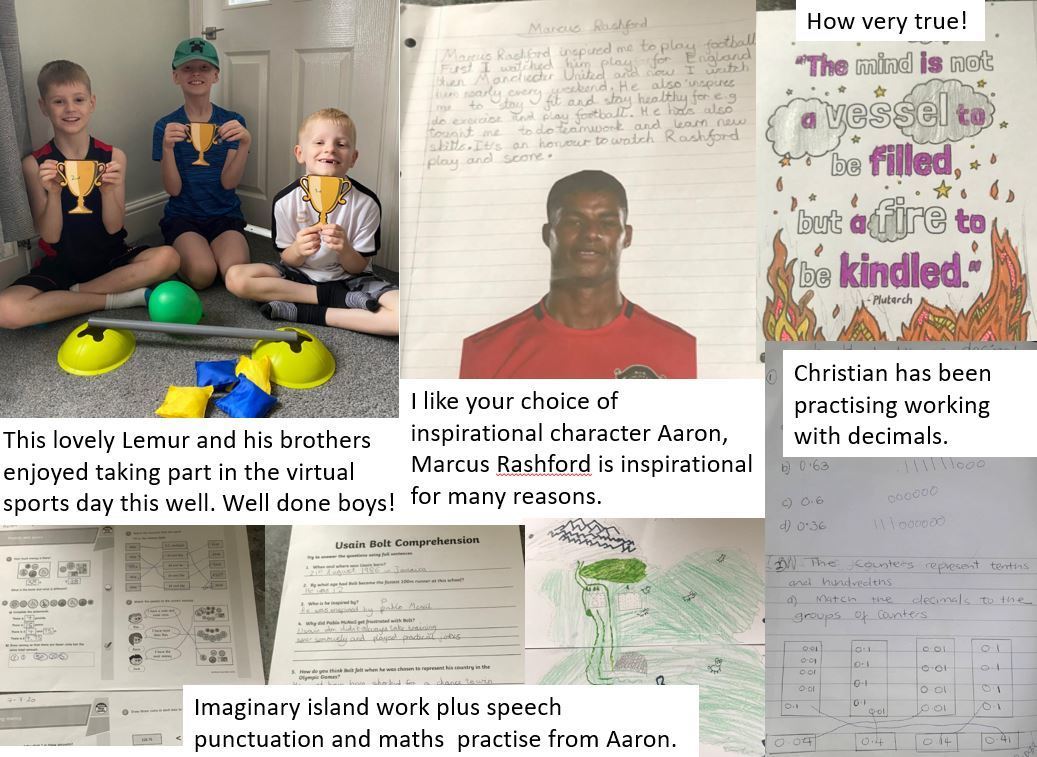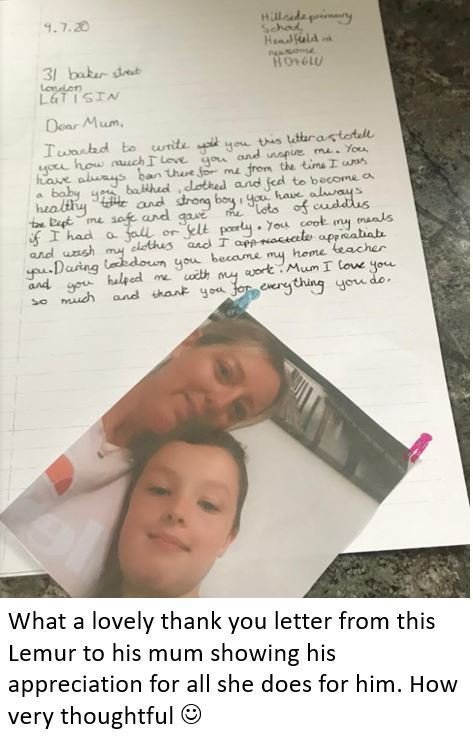 Reading and writing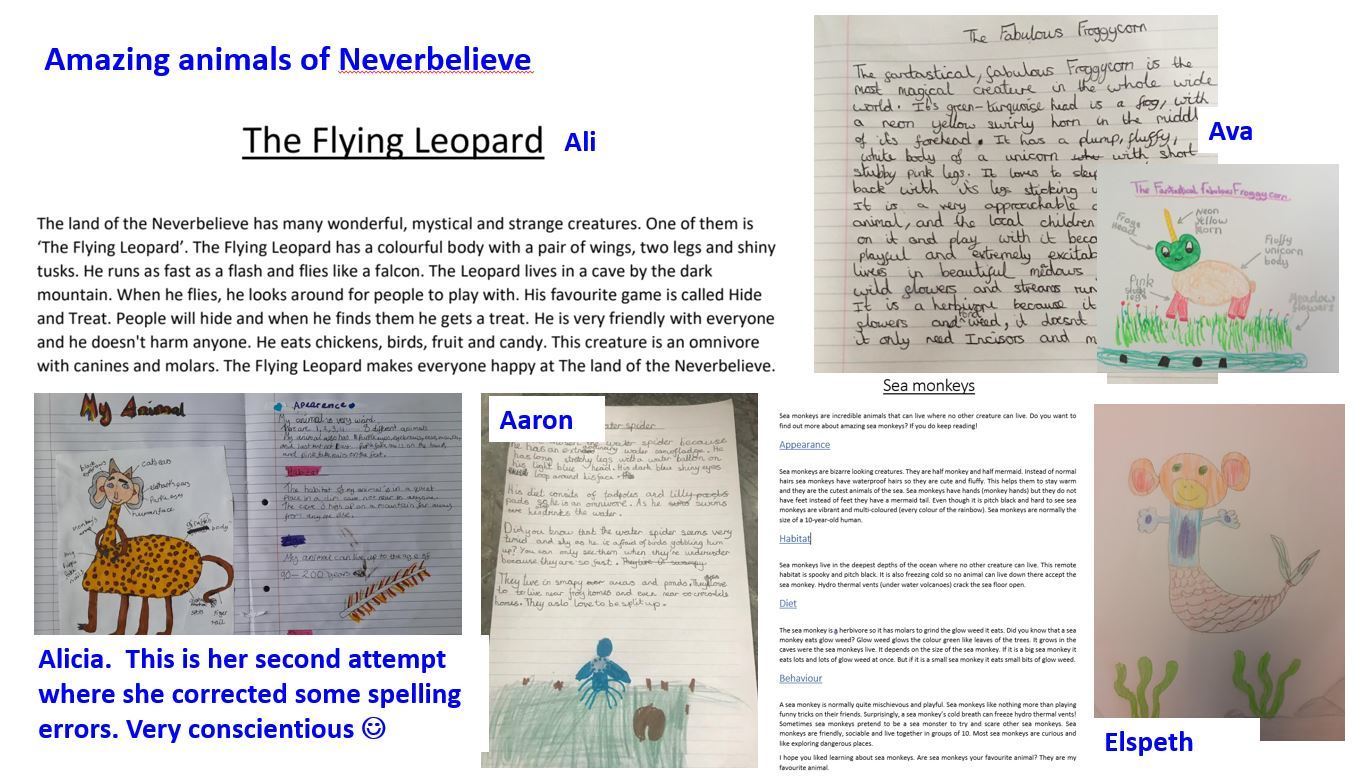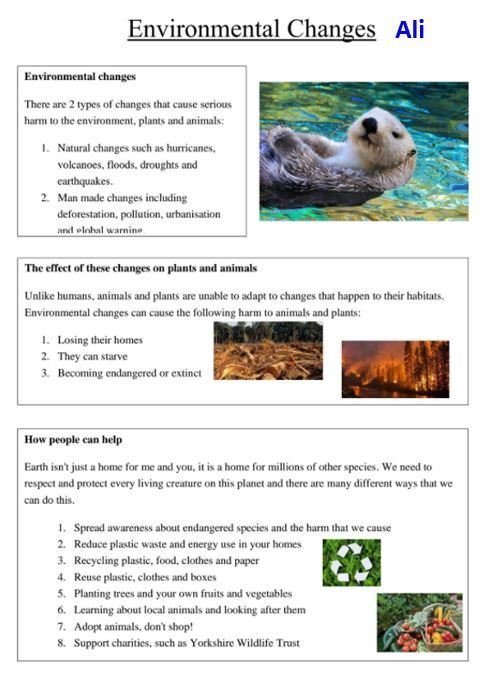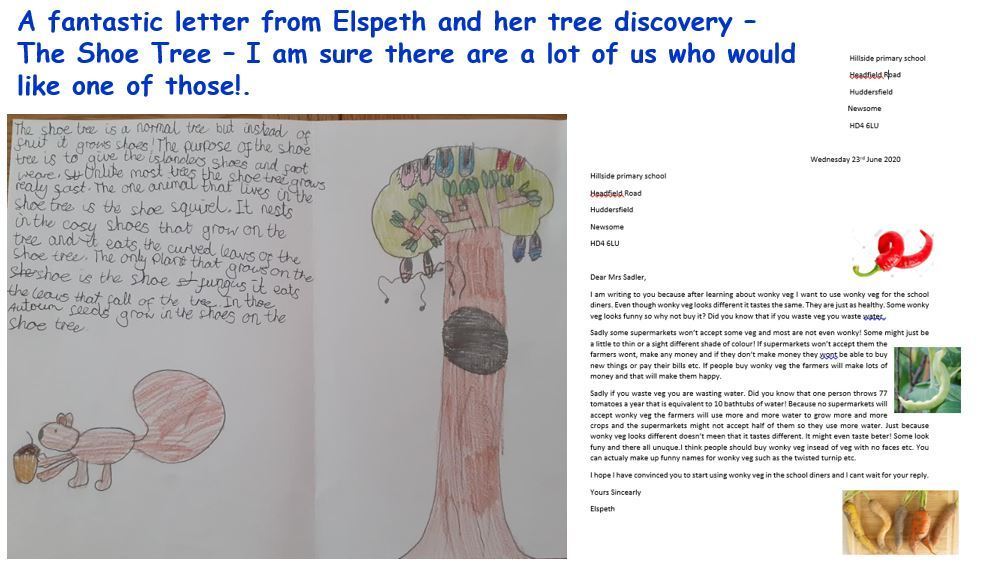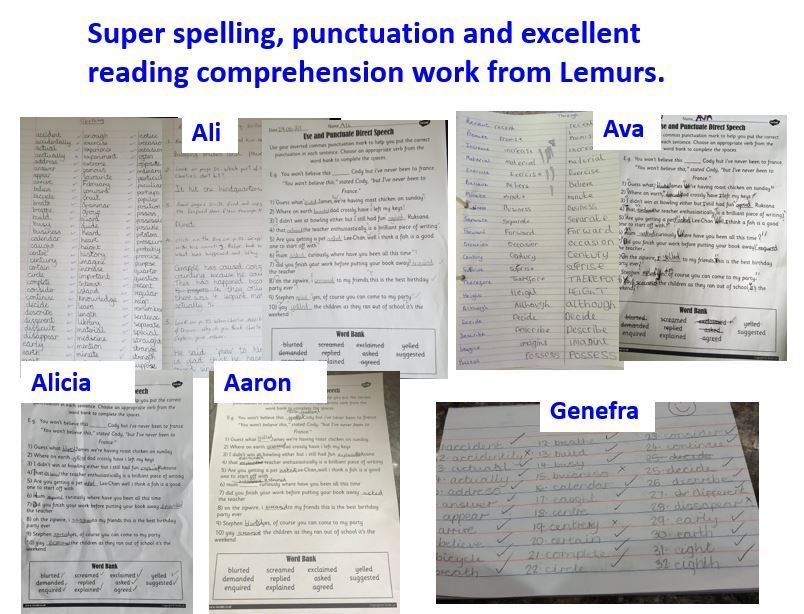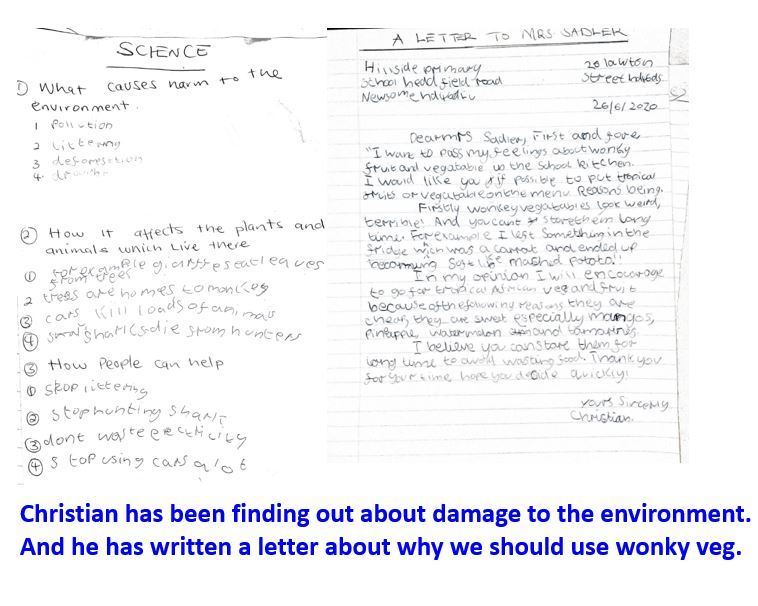 Other things Lemurs have been up to this week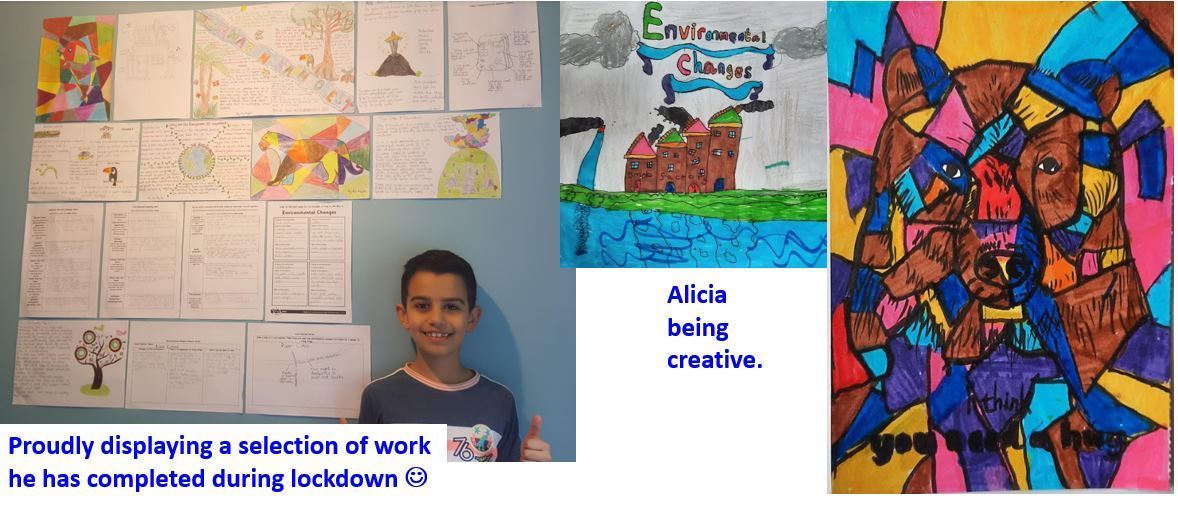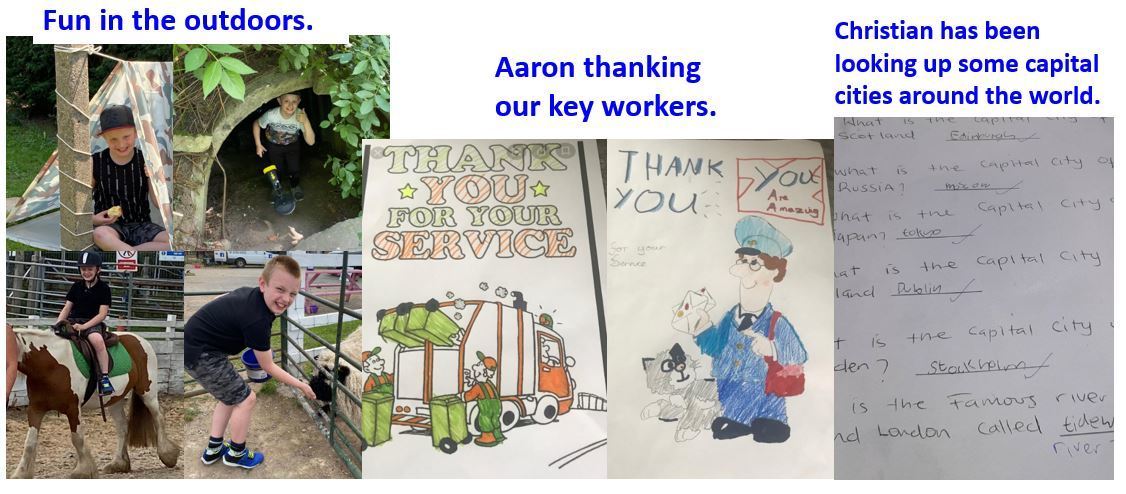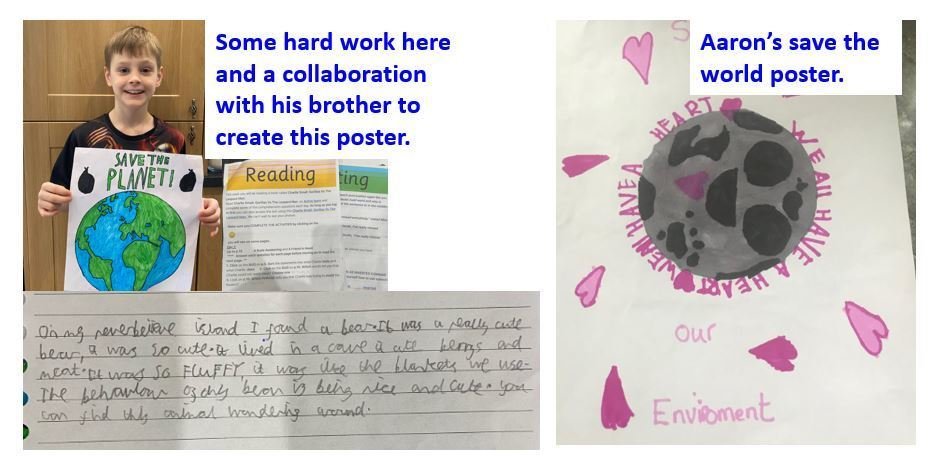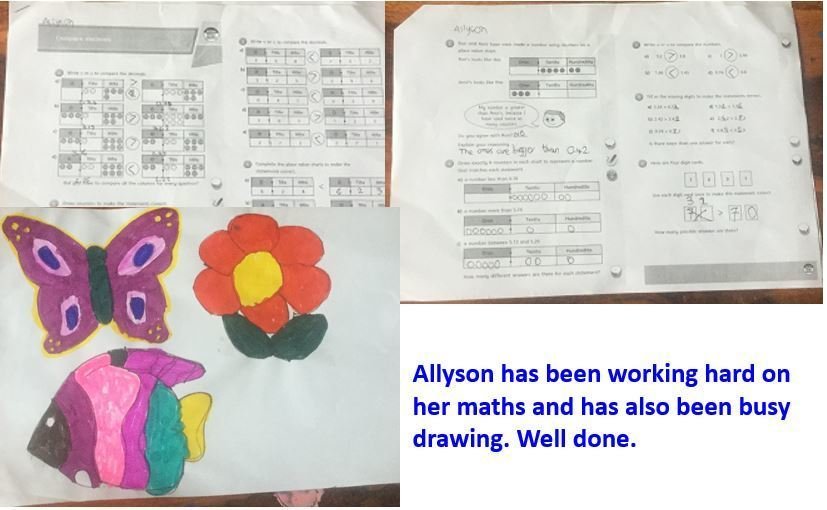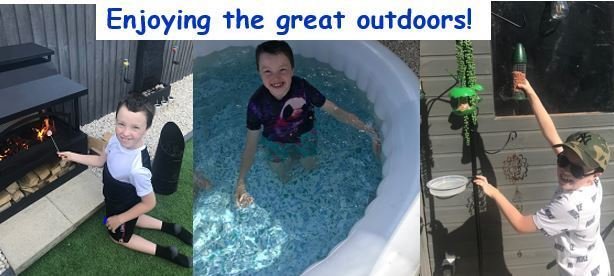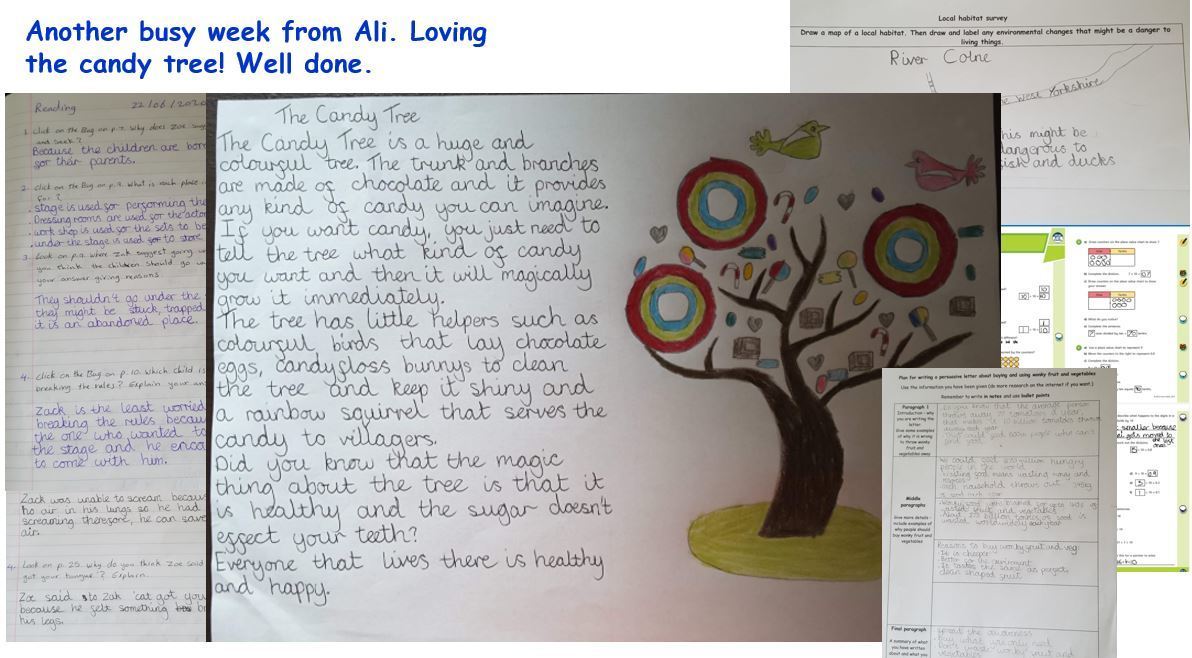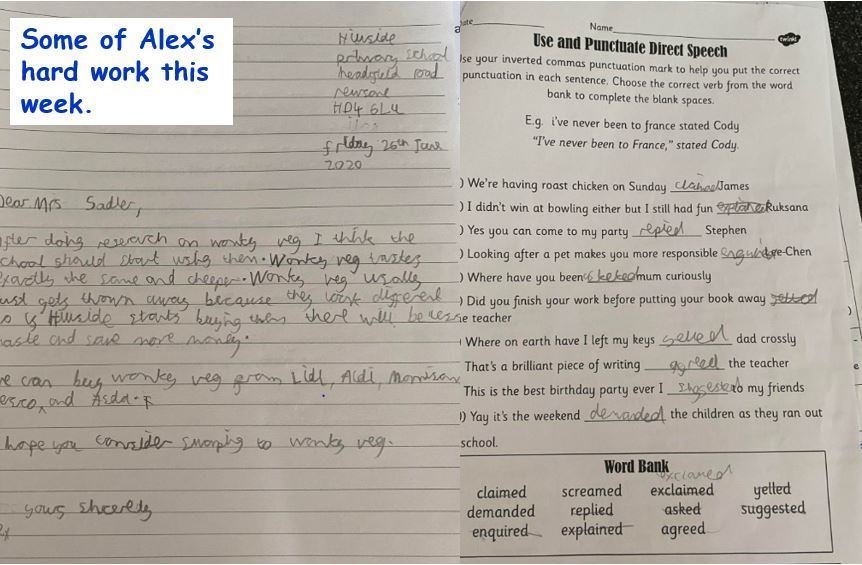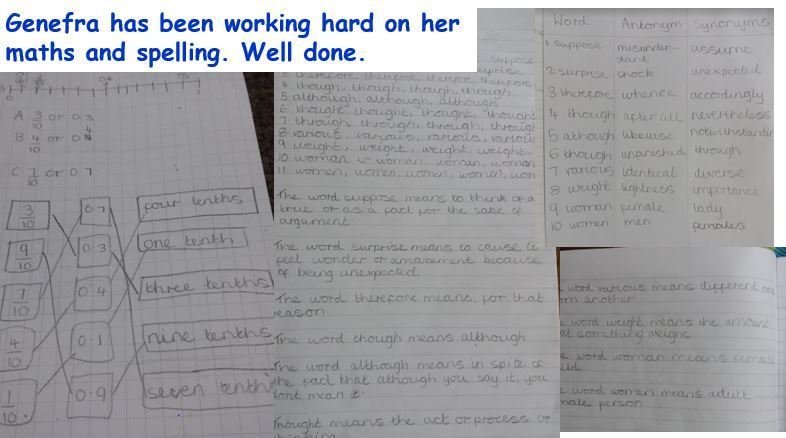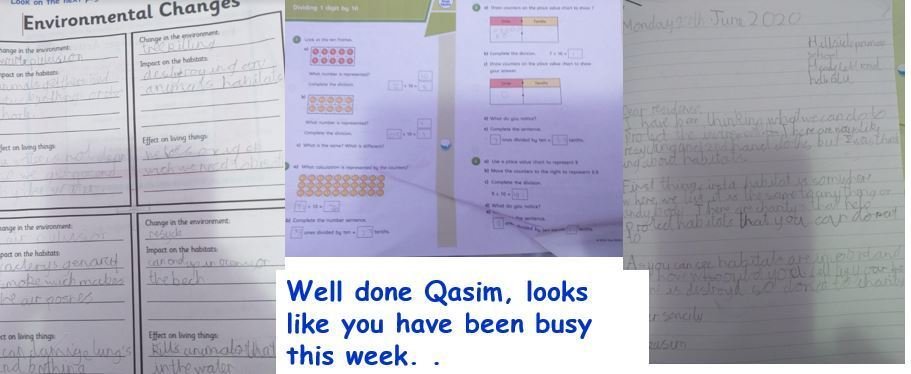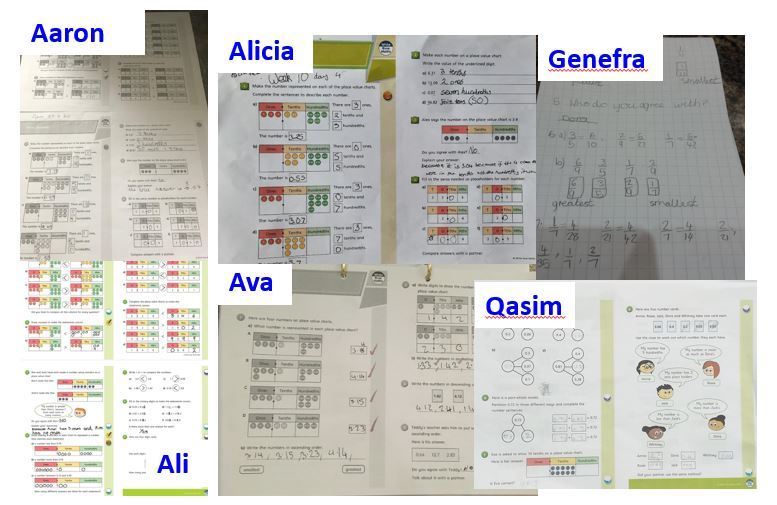 Tigers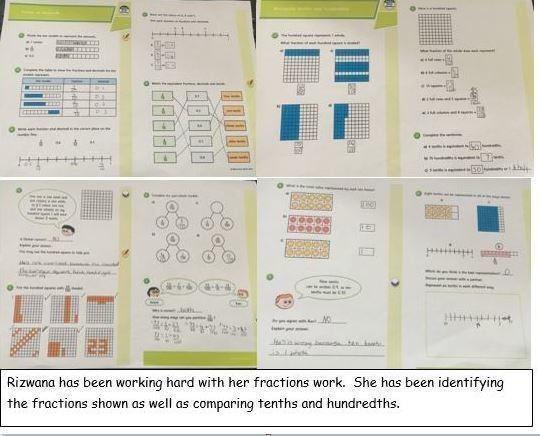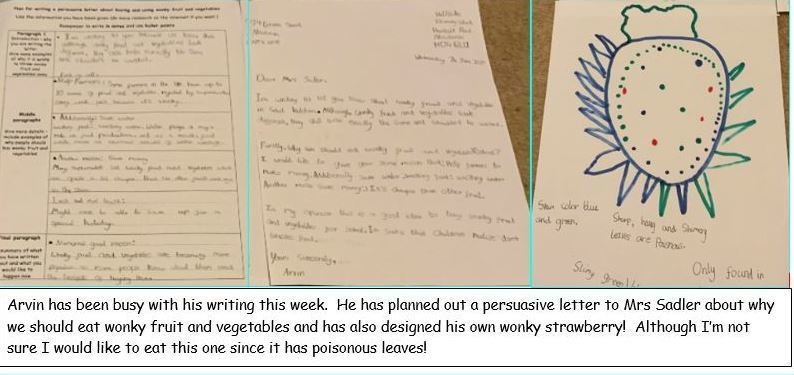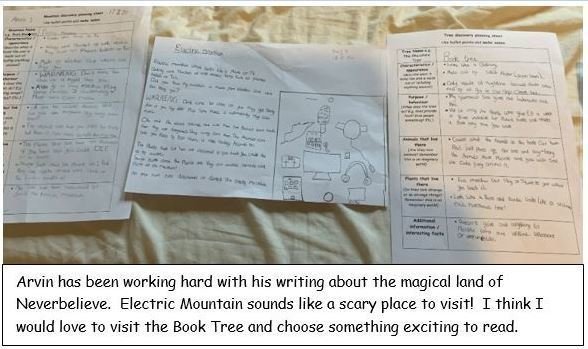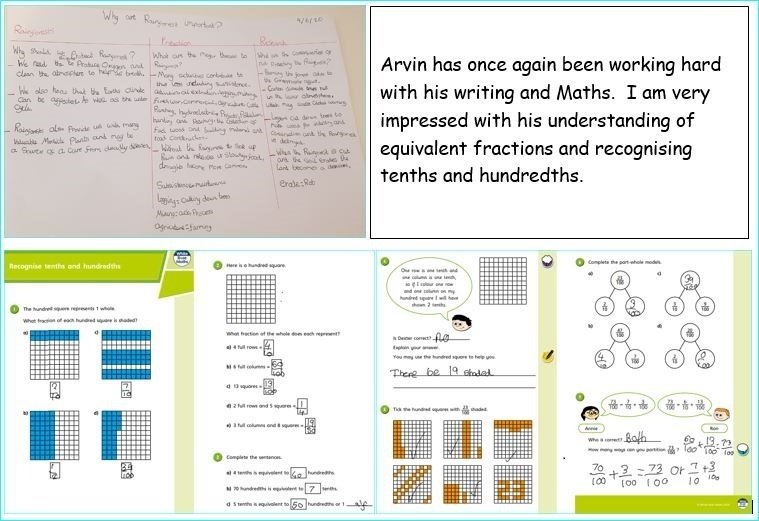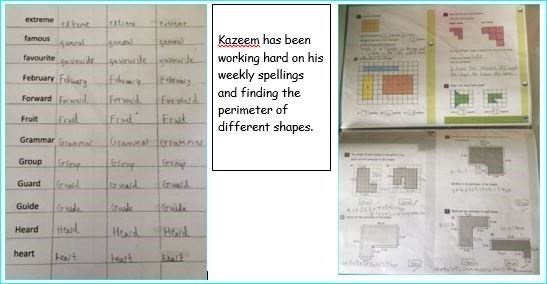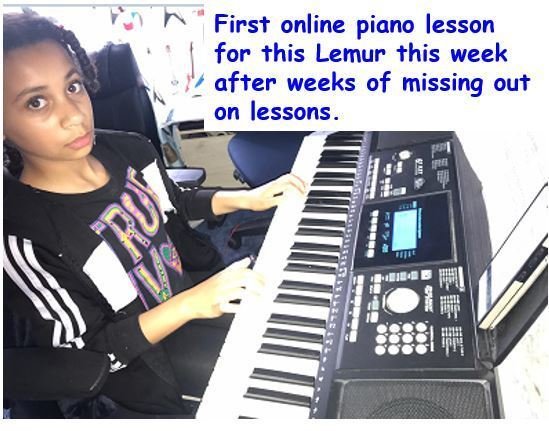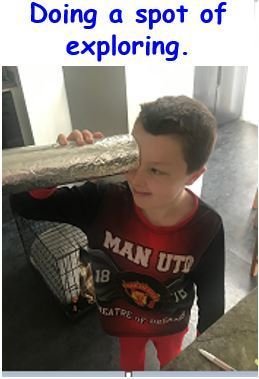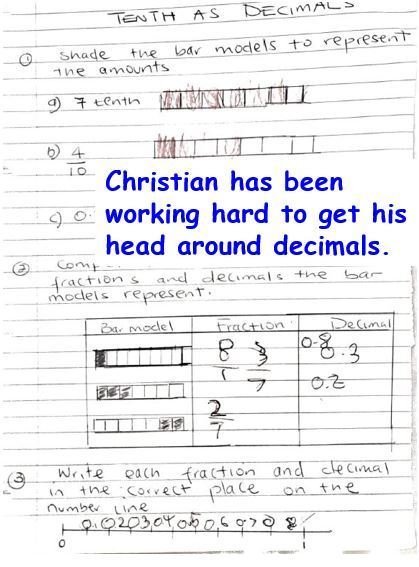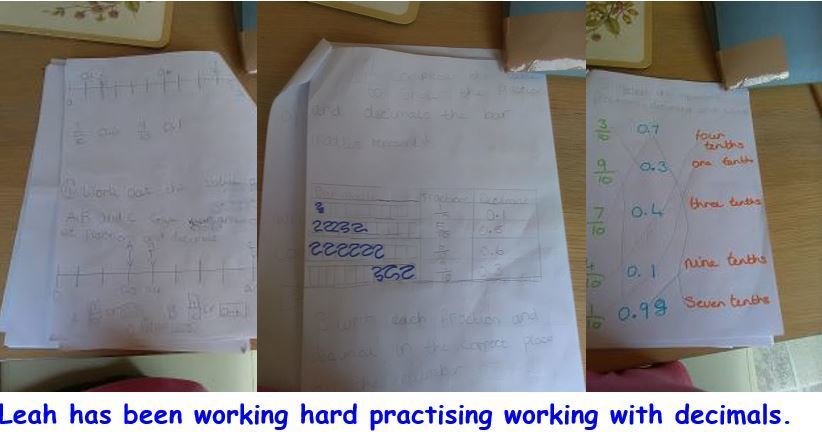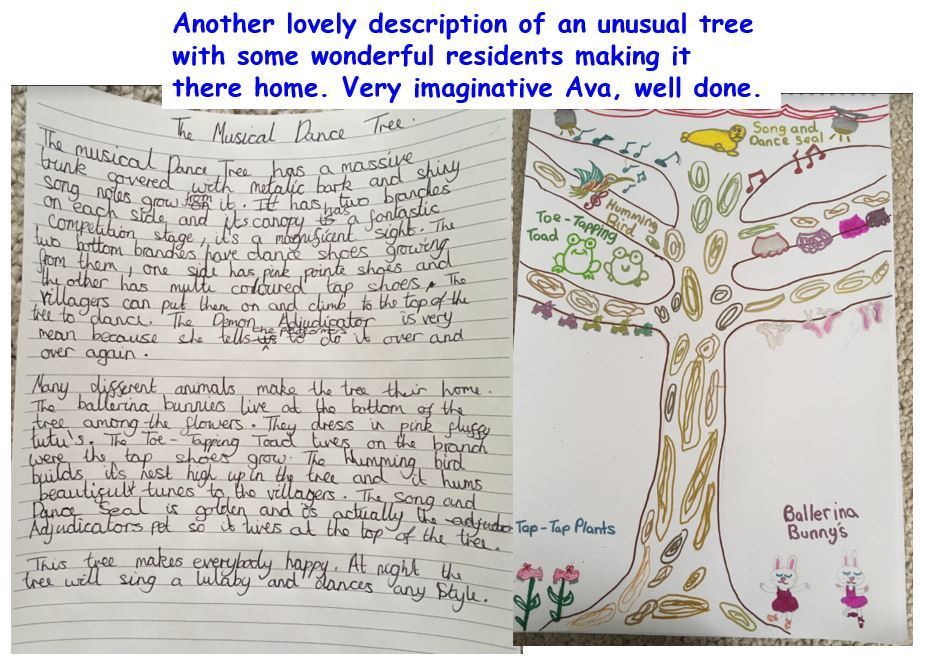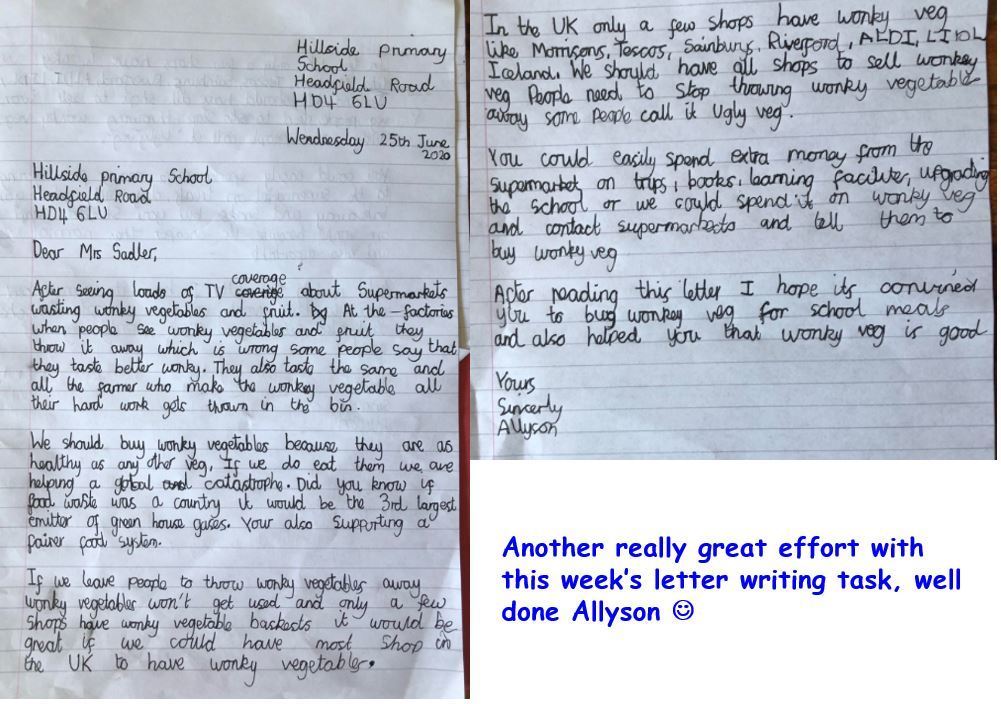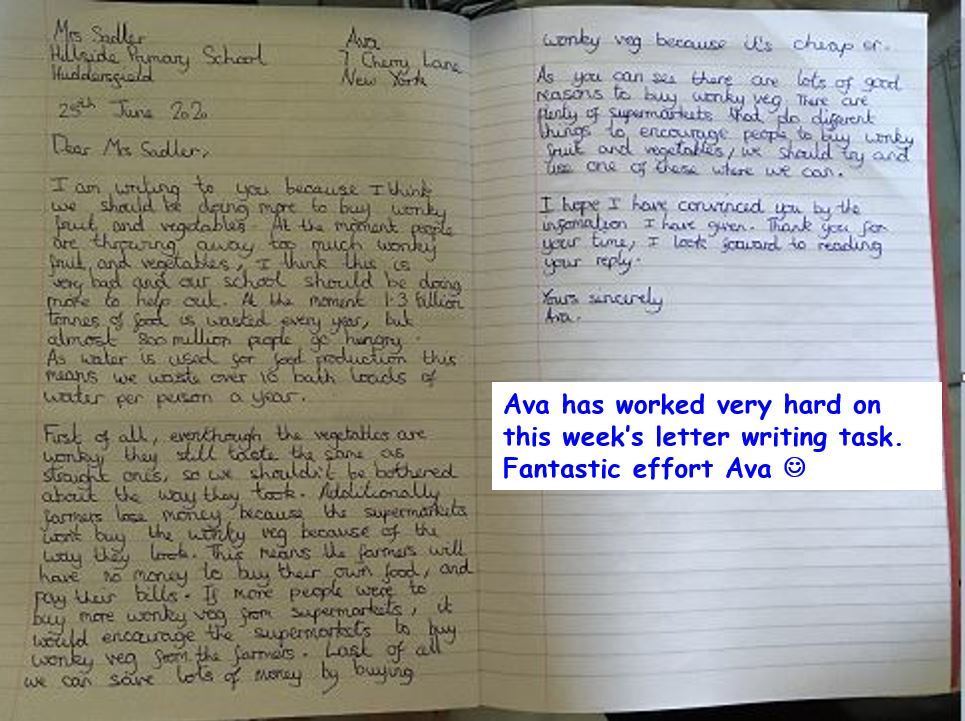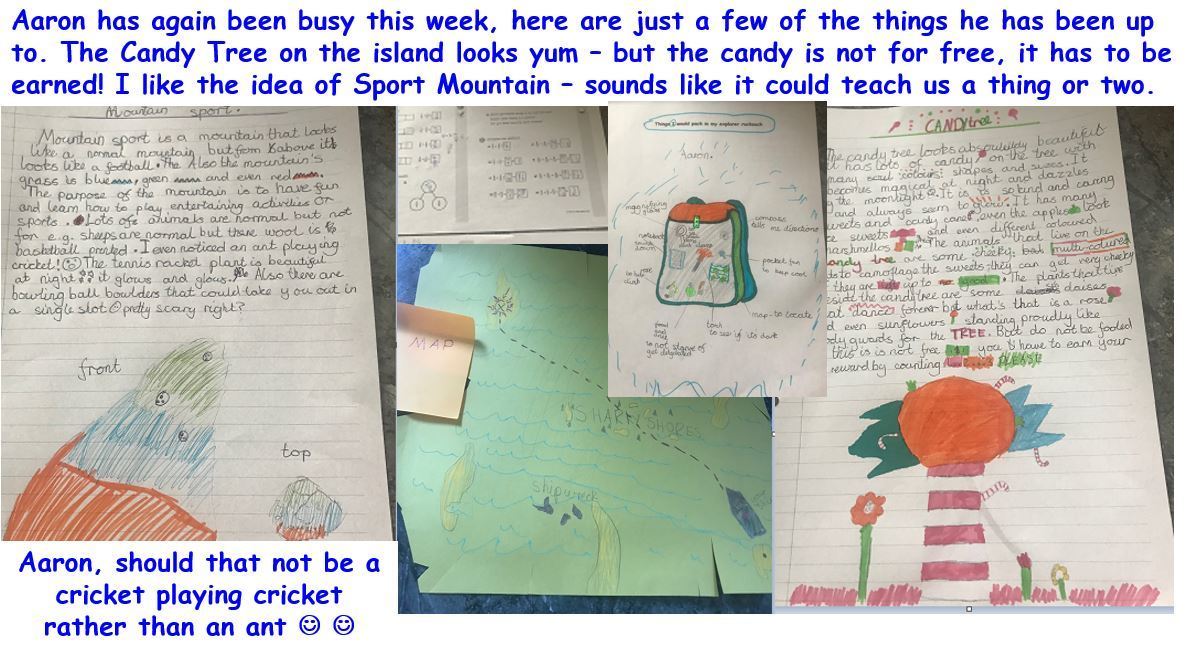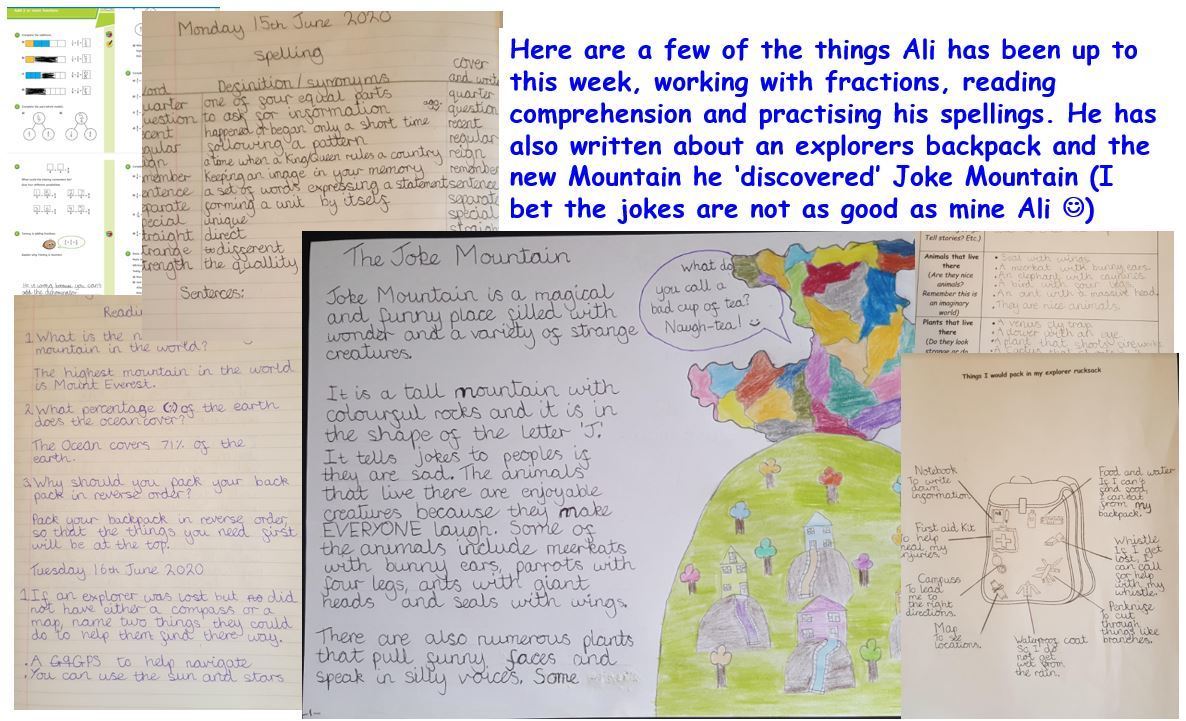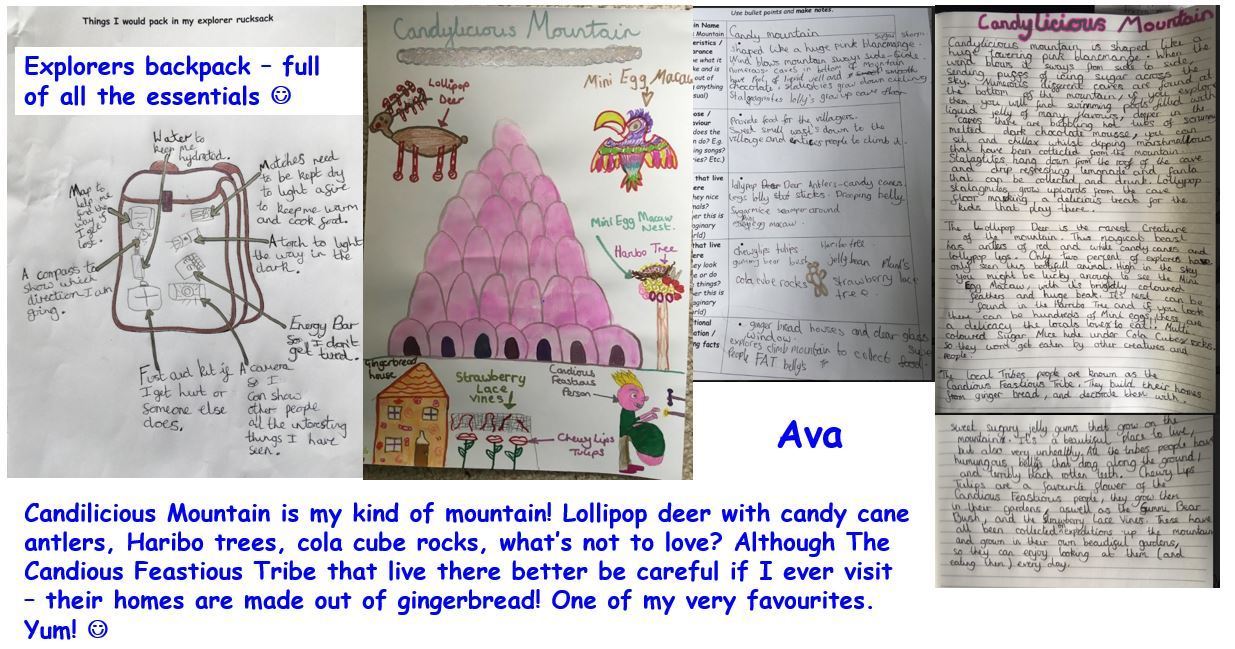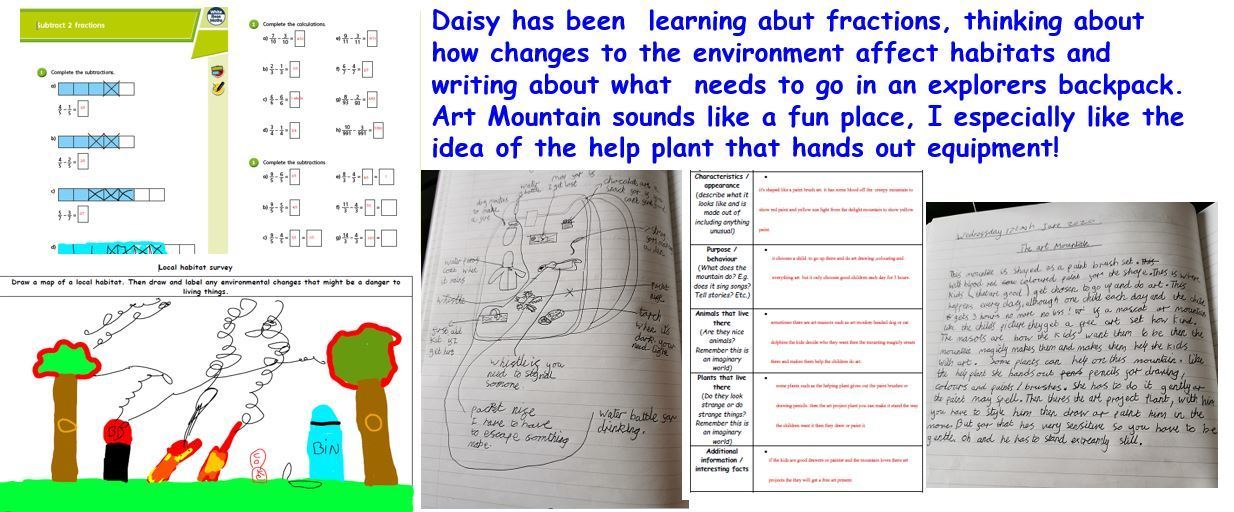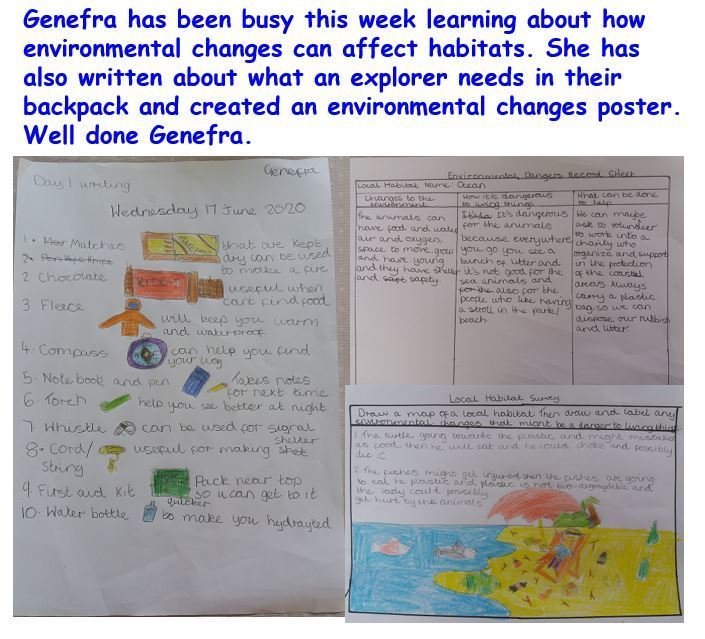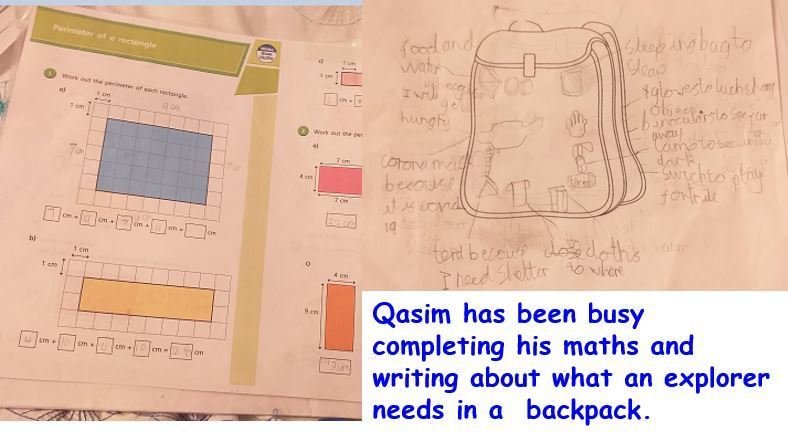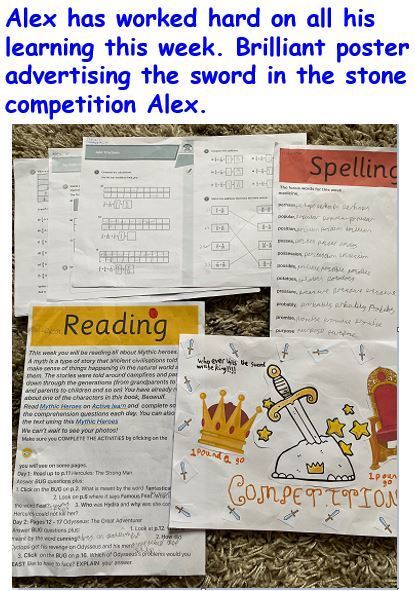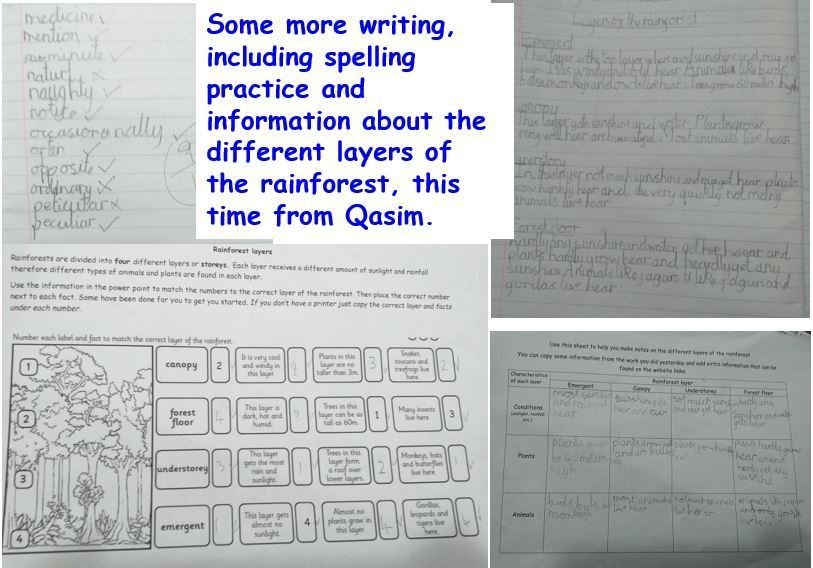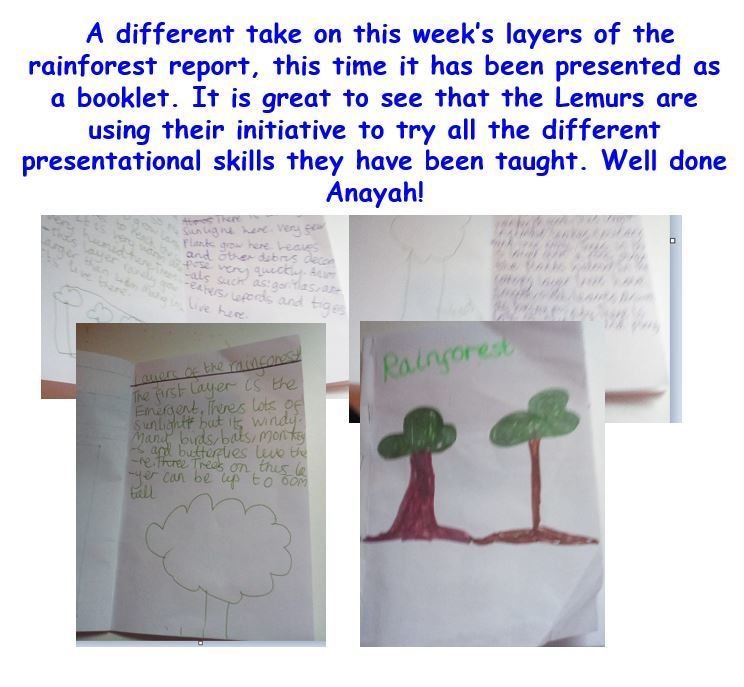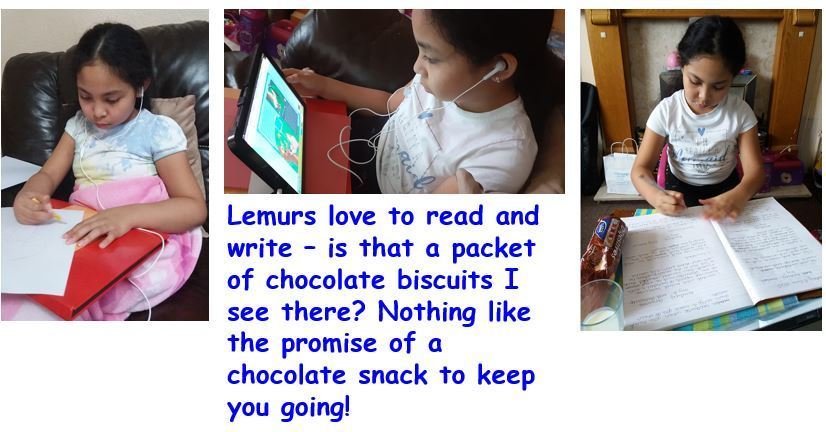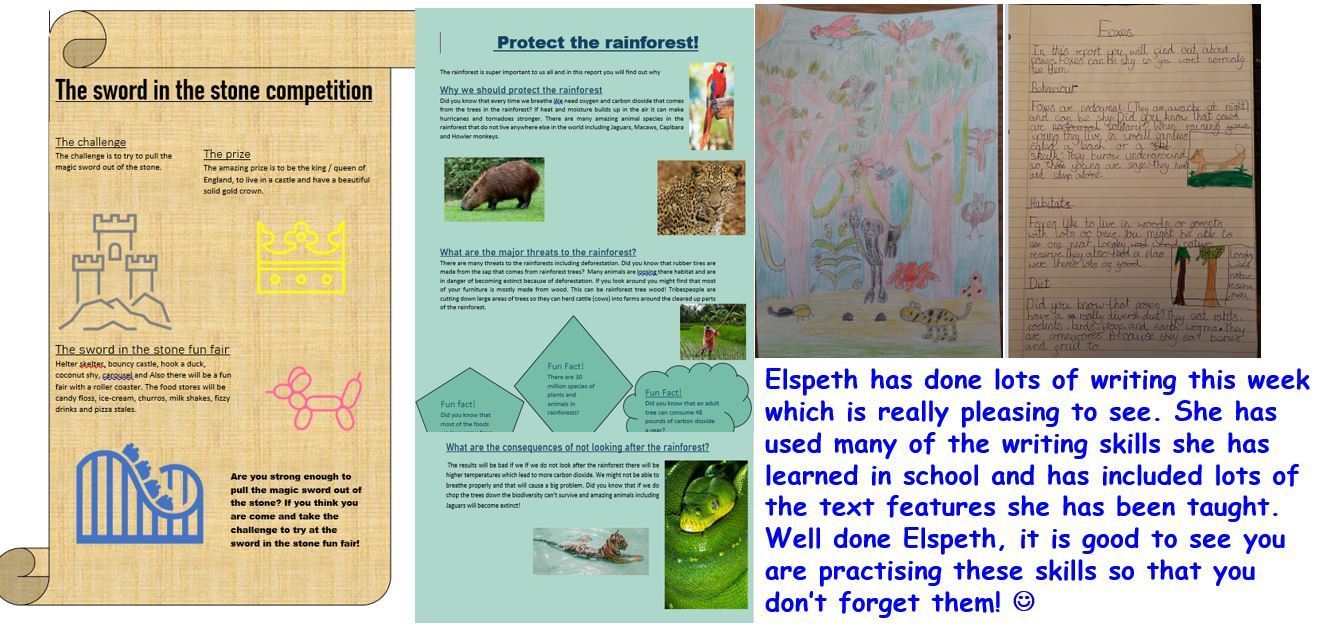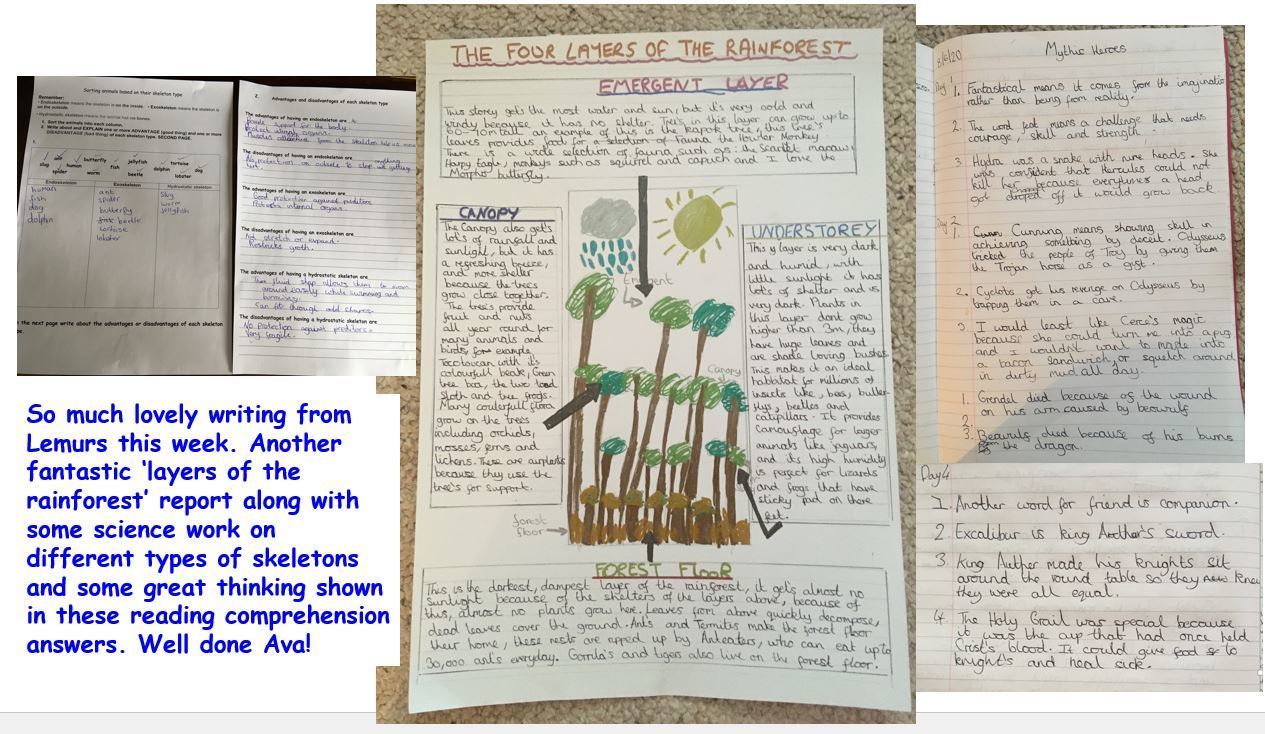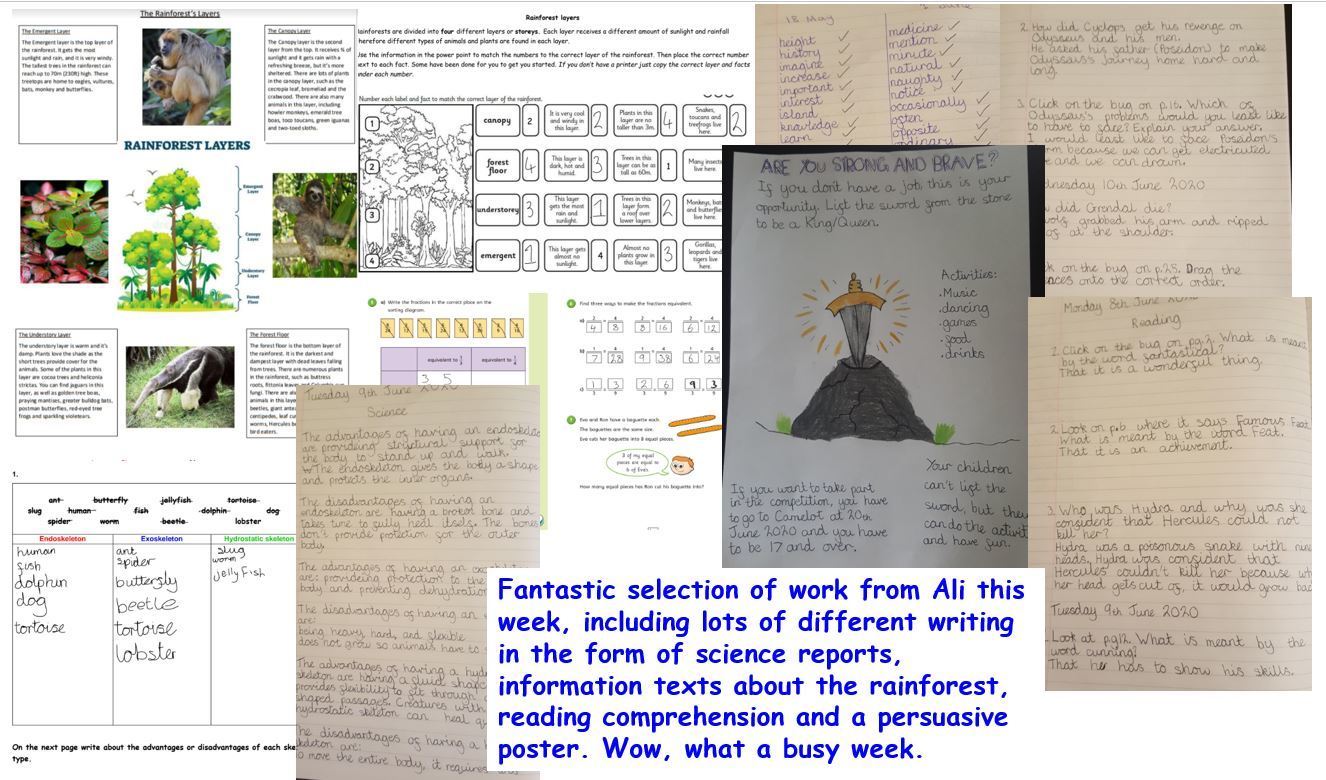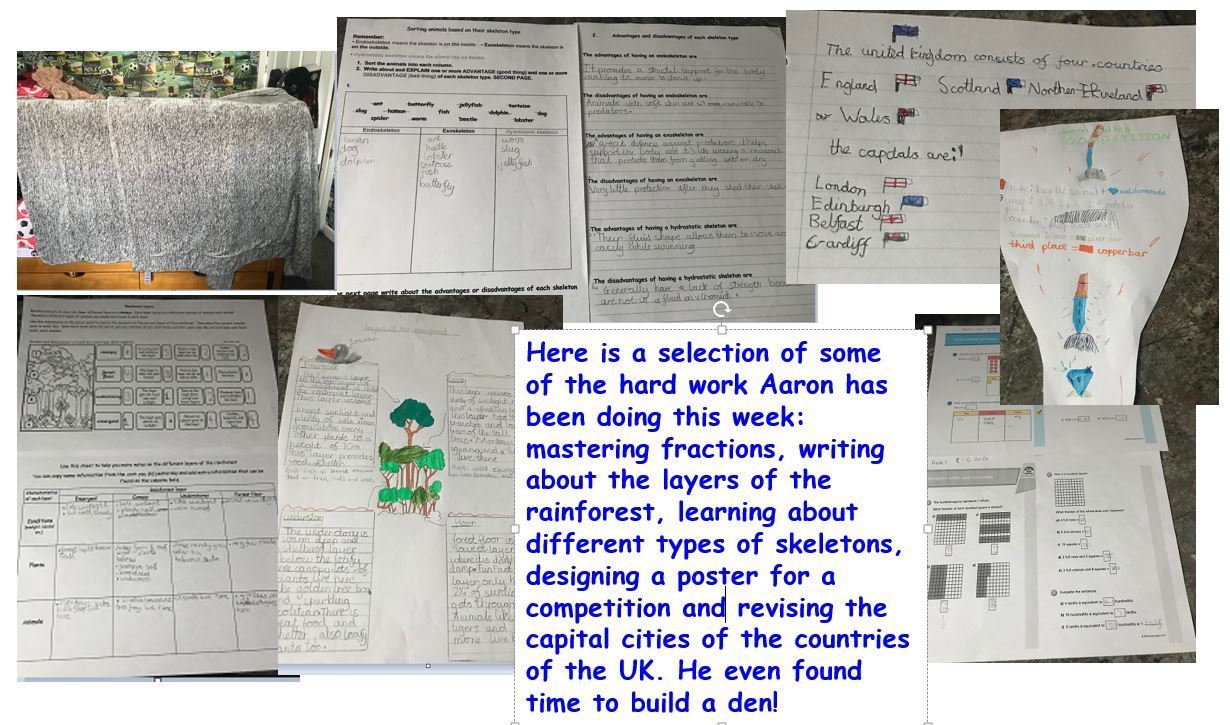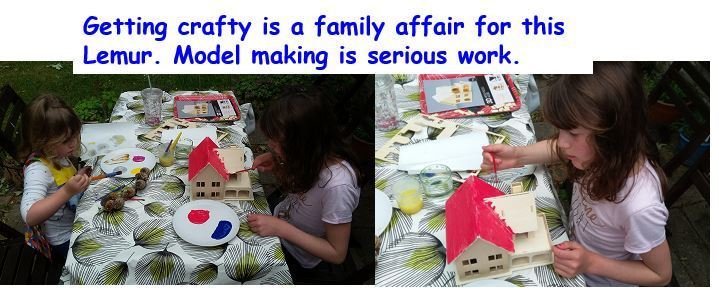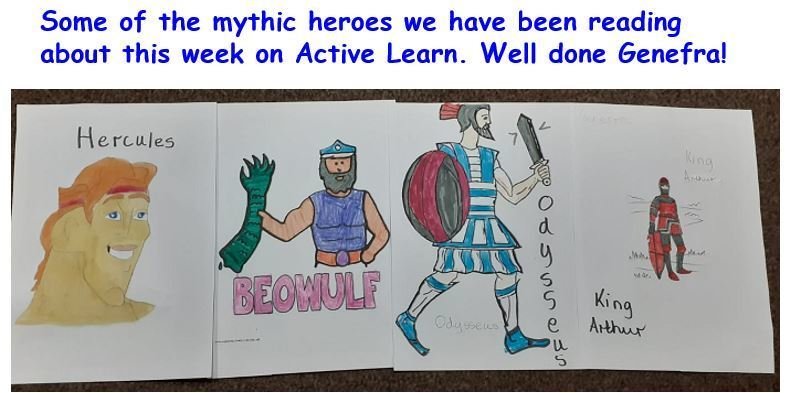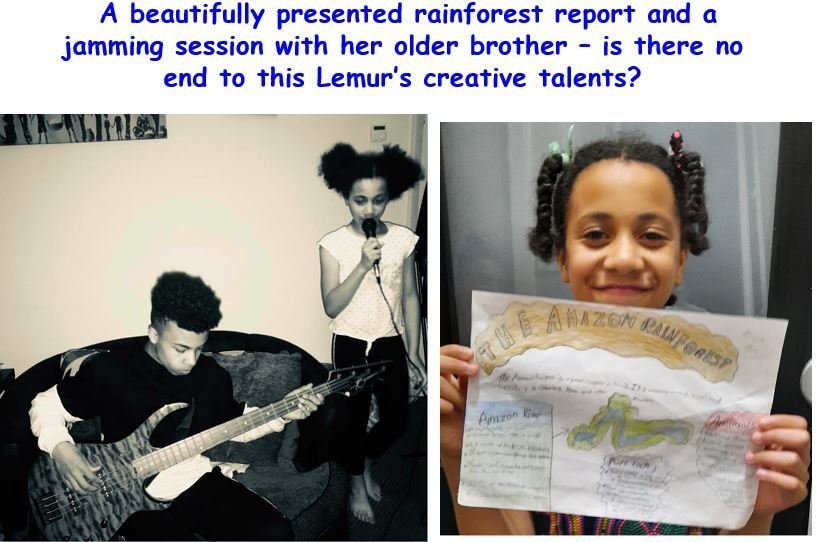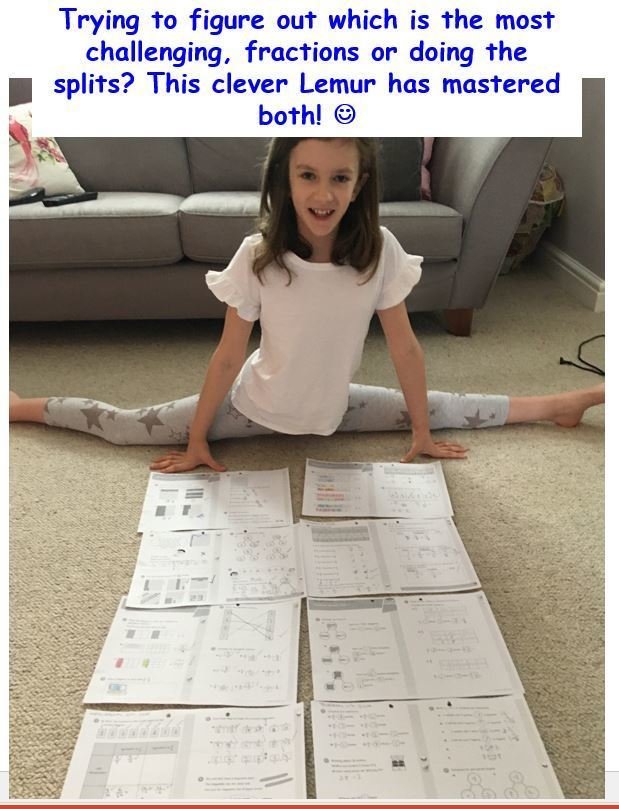 Art work inspired by Brazilian artist Romero Britto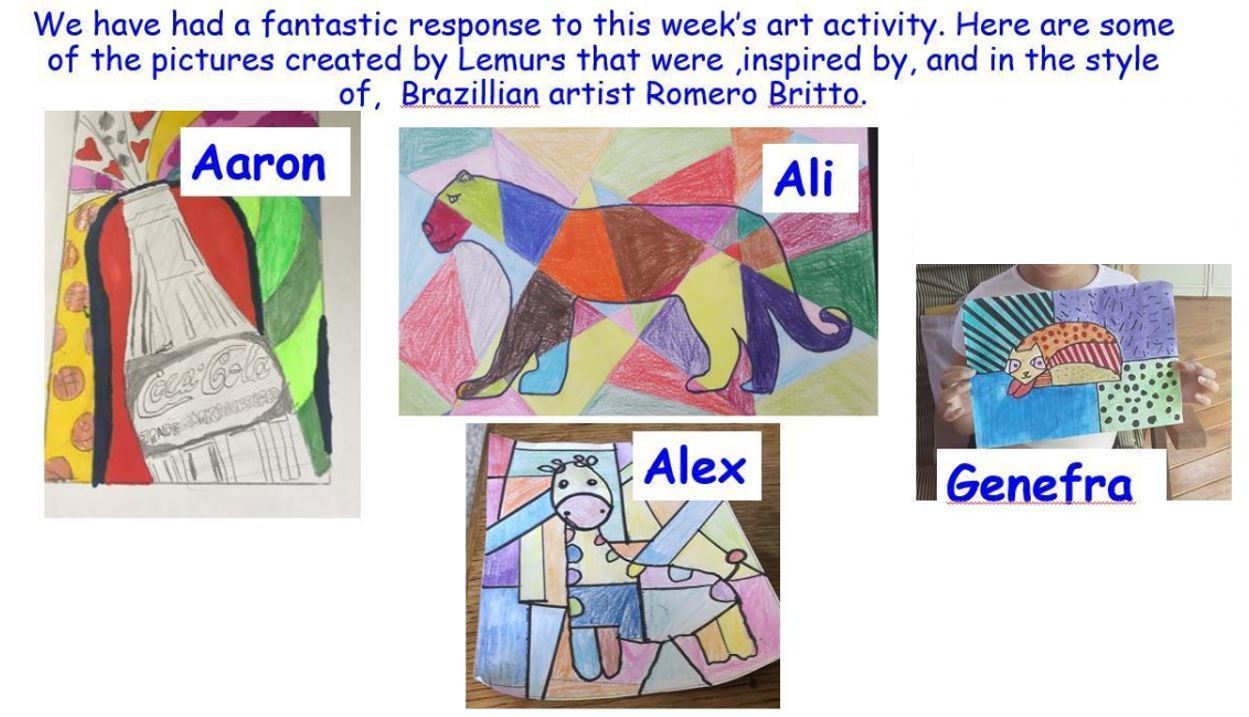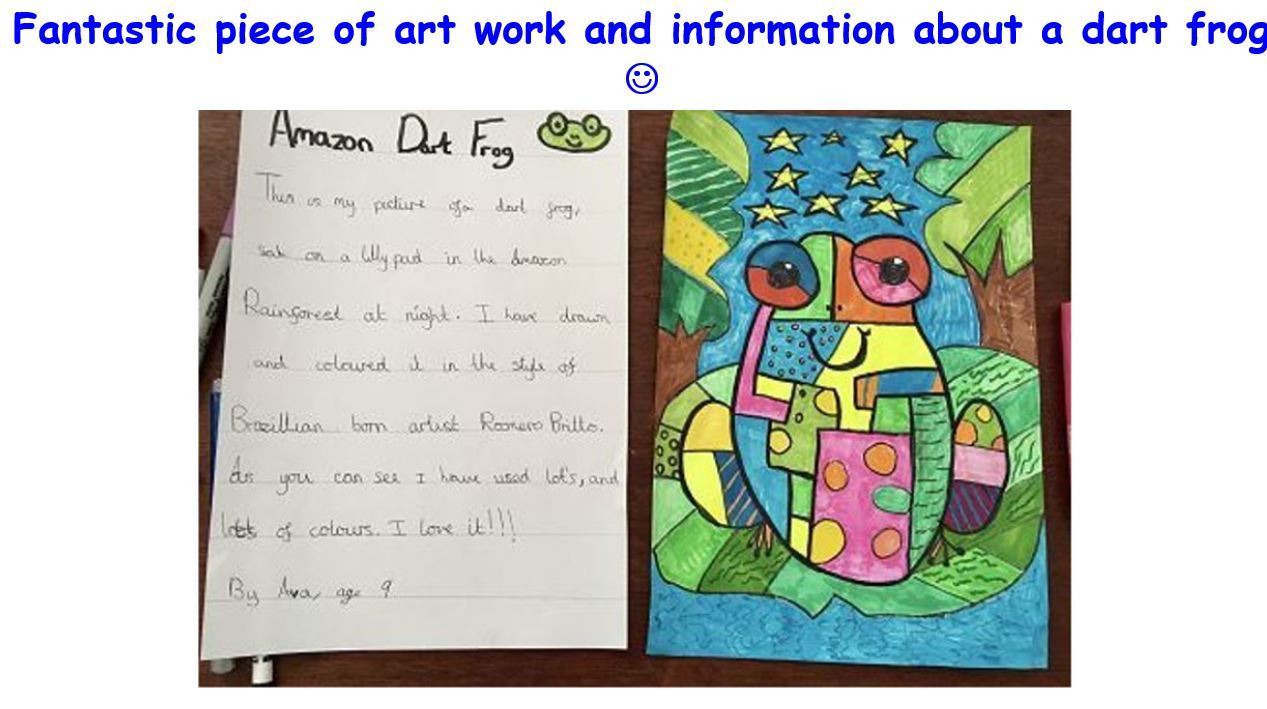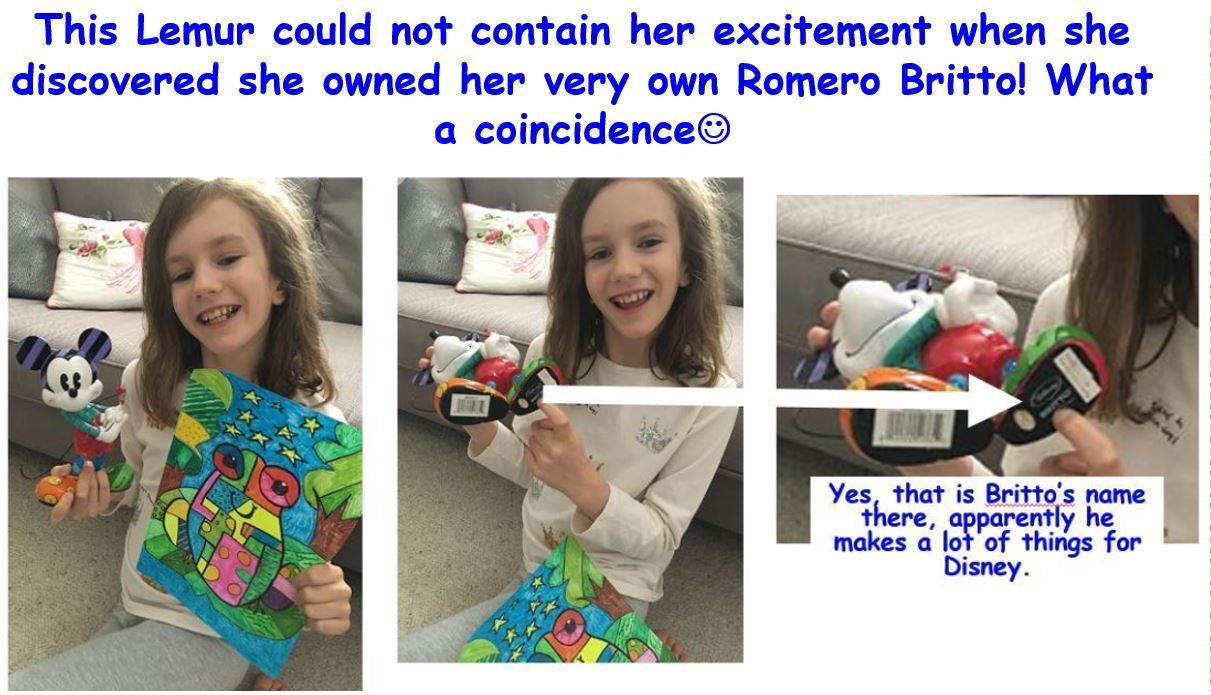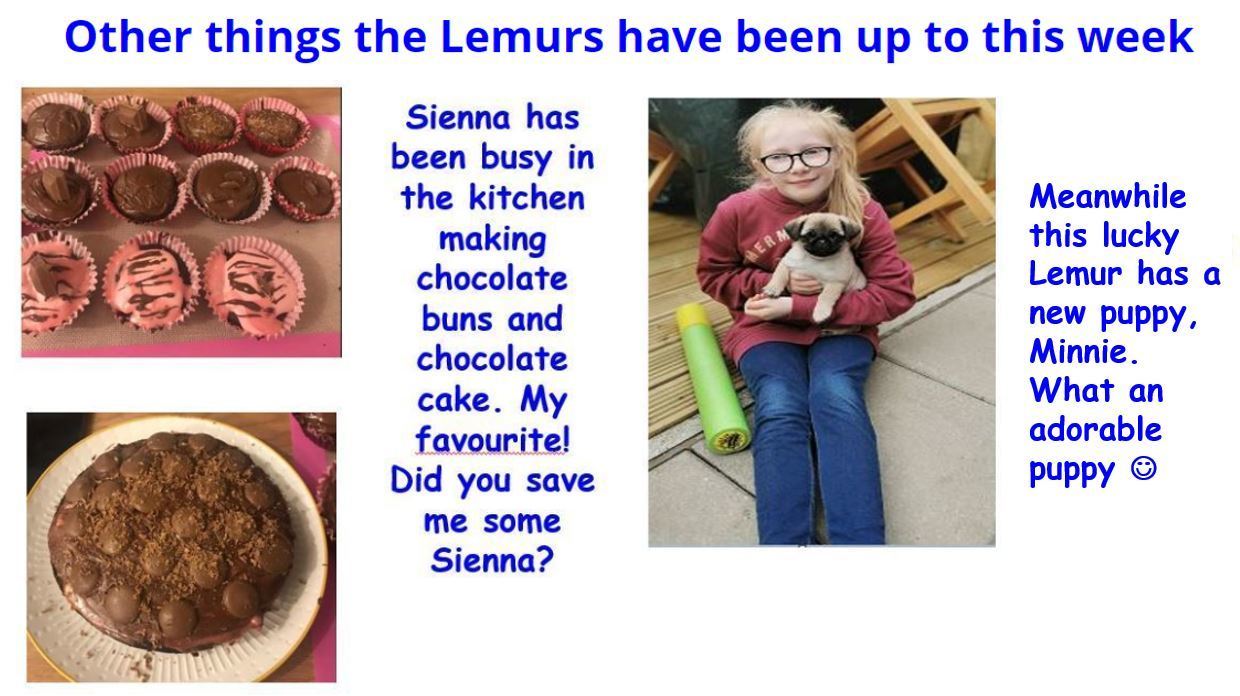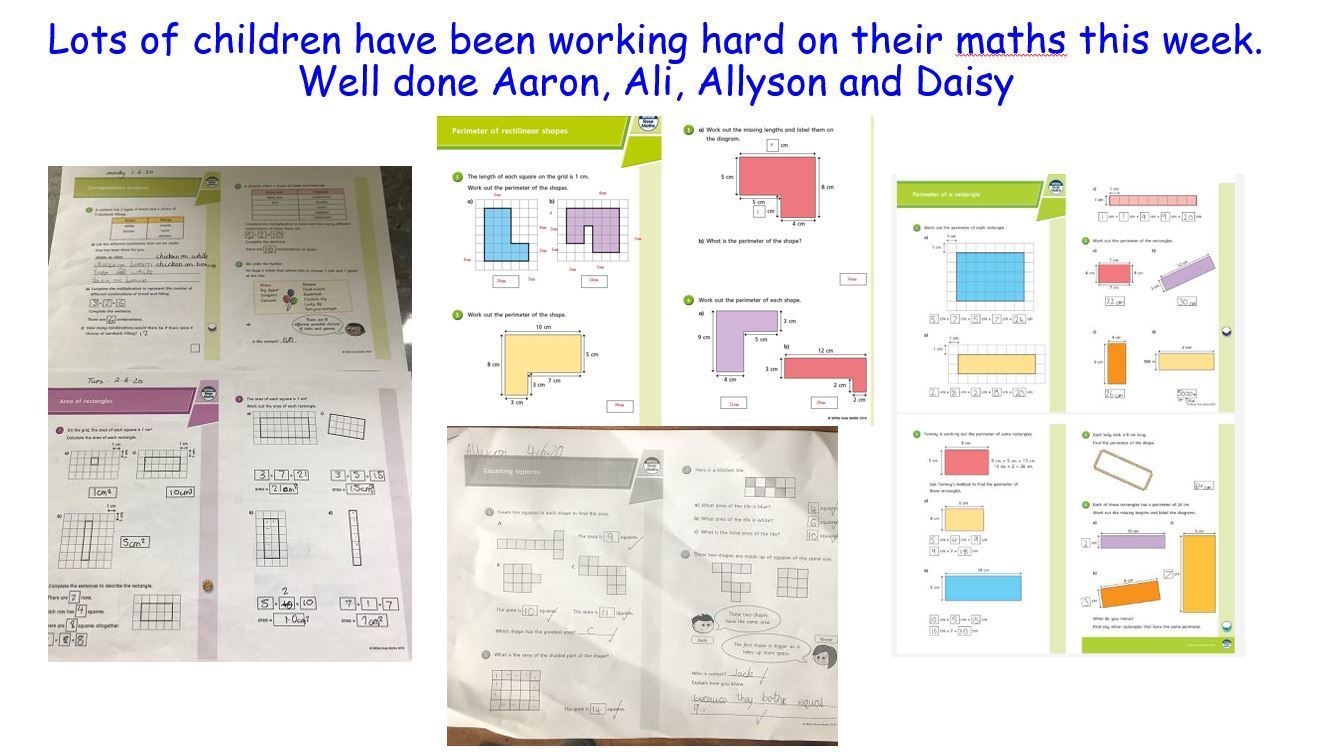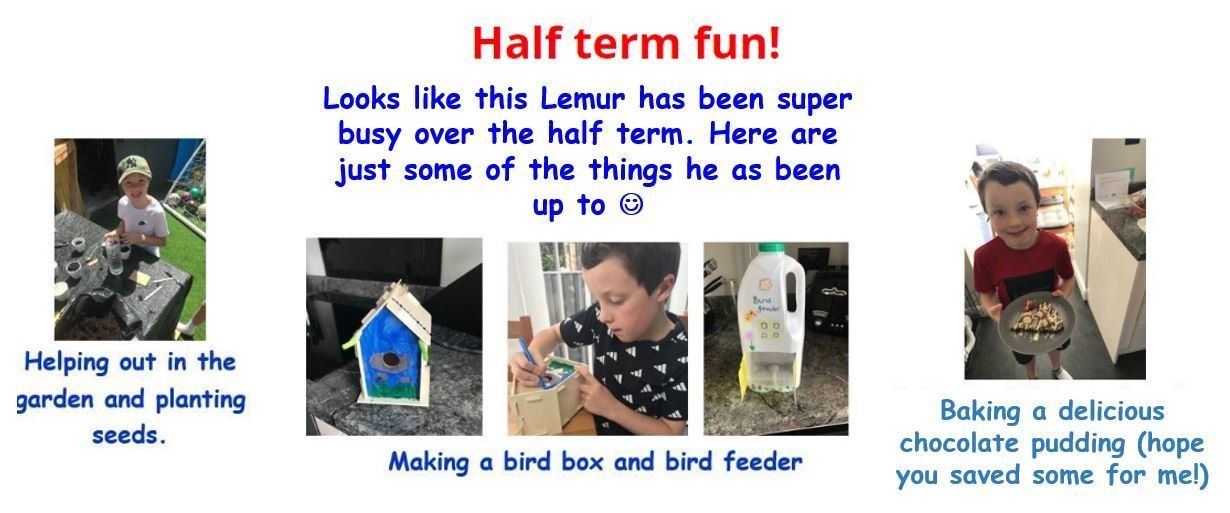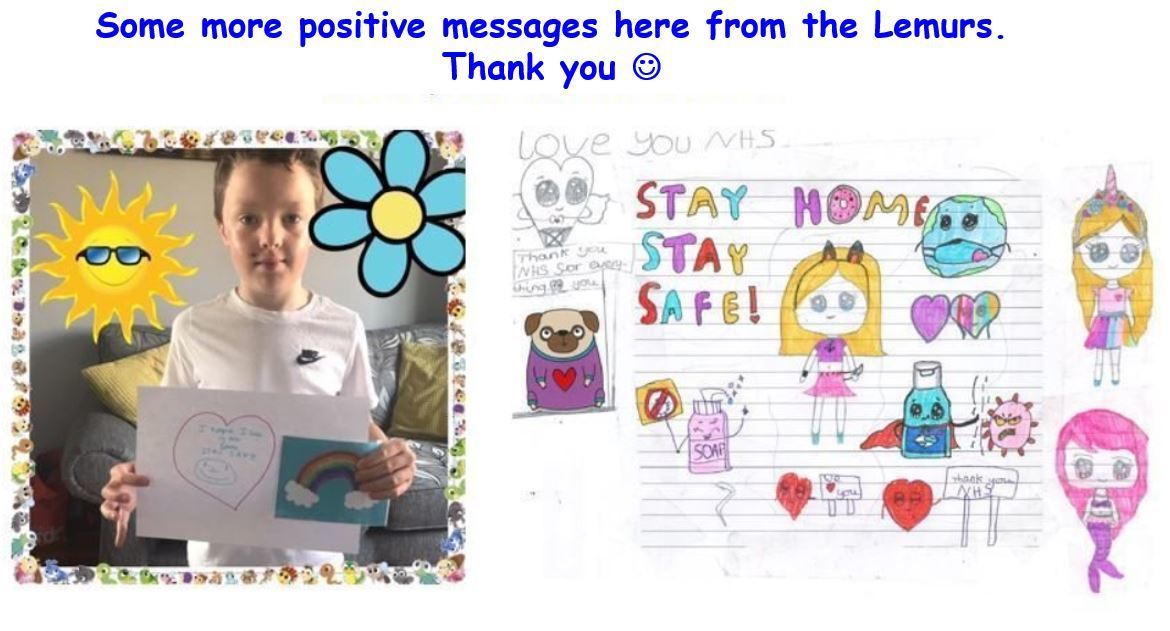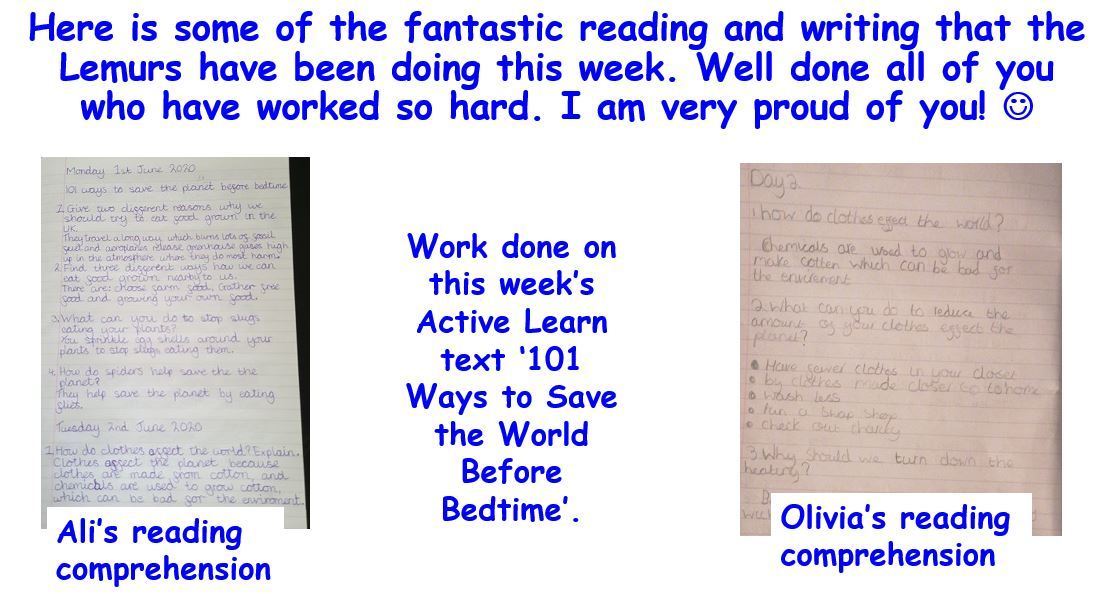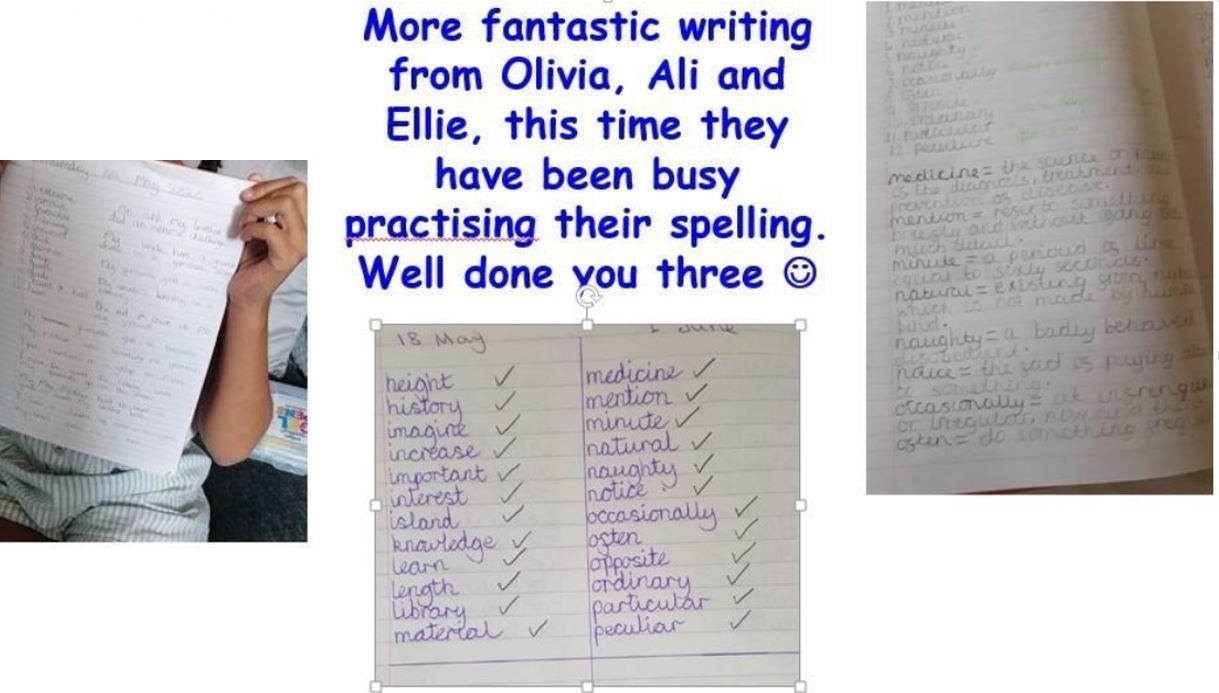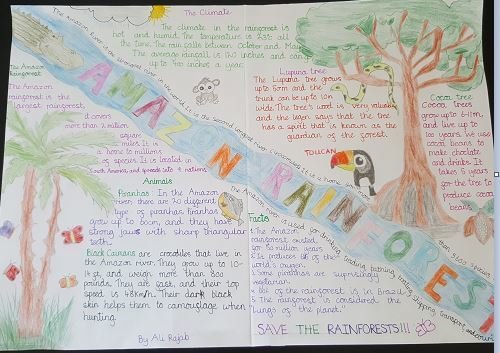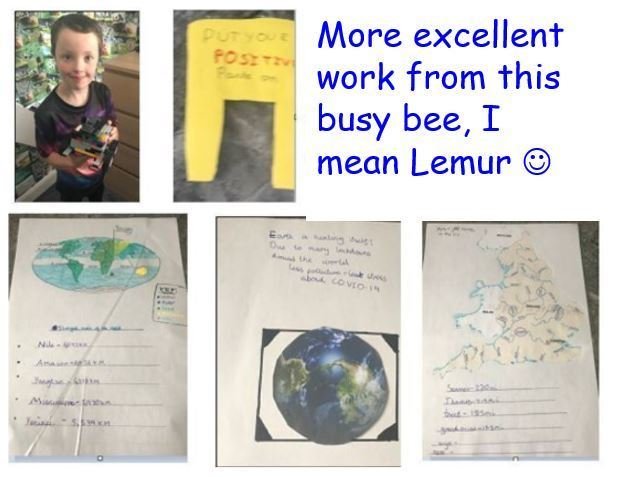 Above and below are two of Ali's amazing reports on different aspects of rainforests.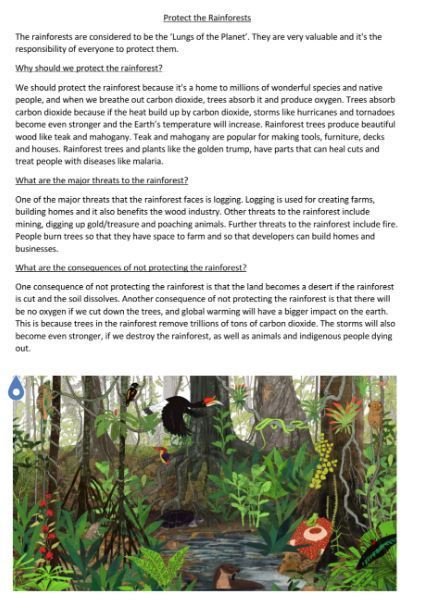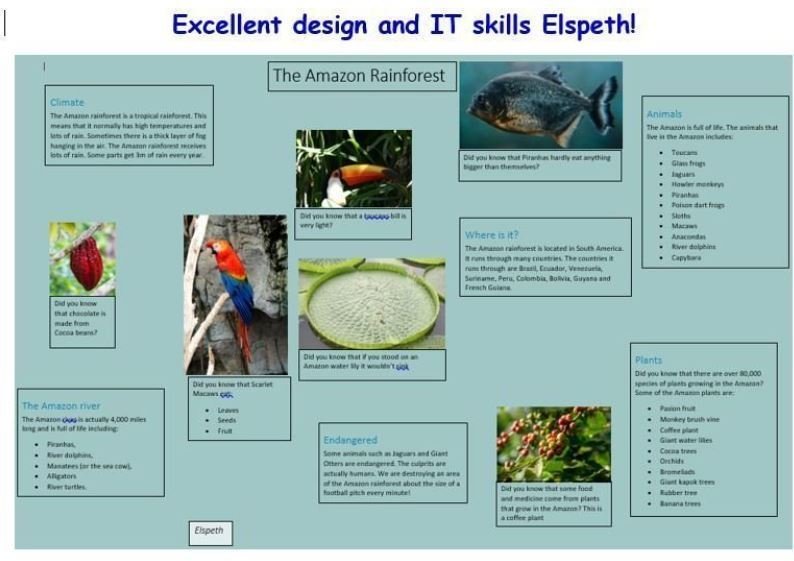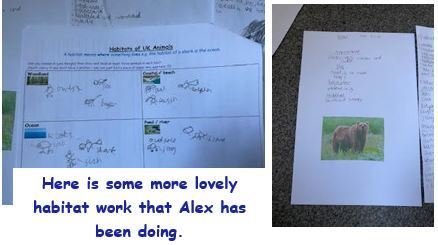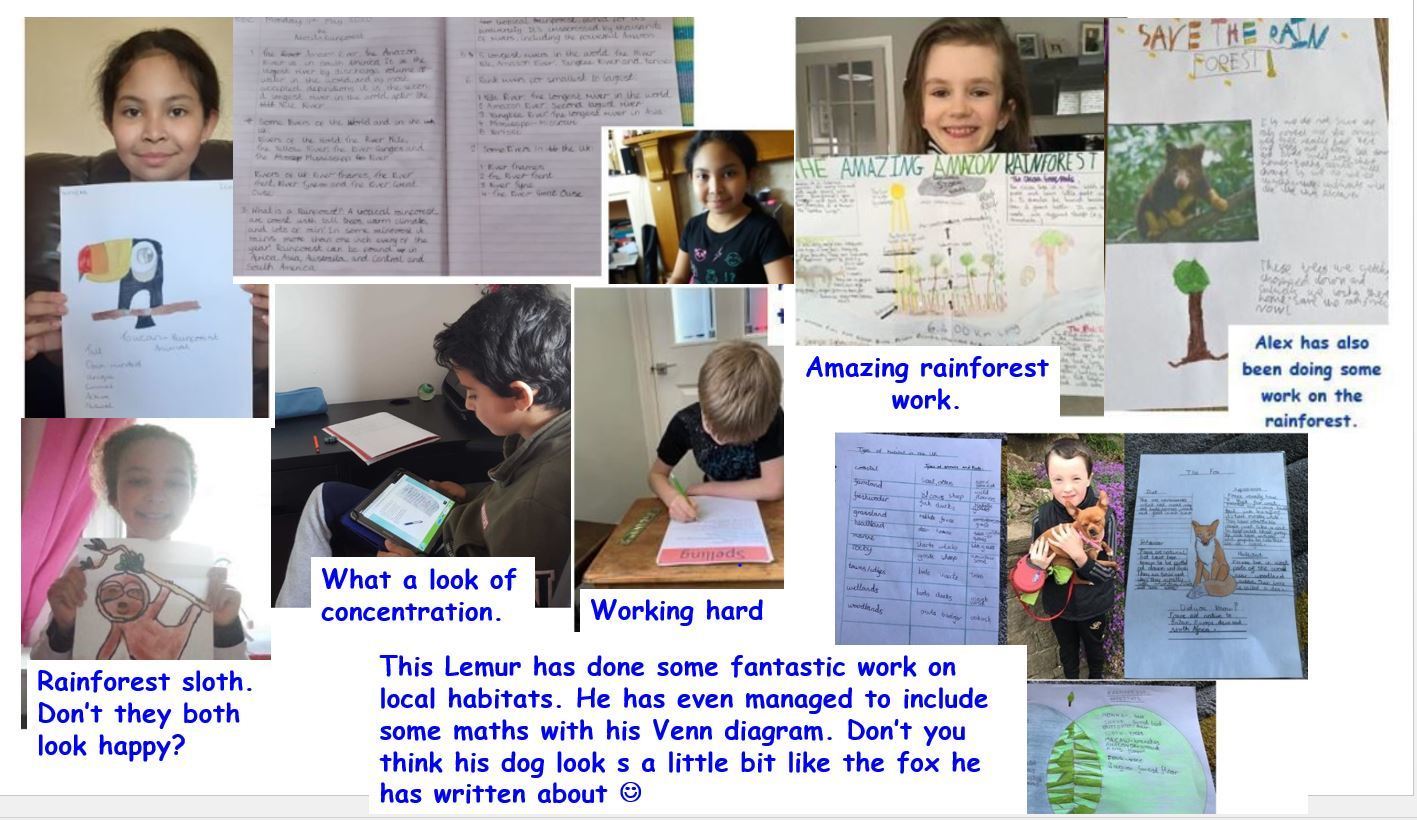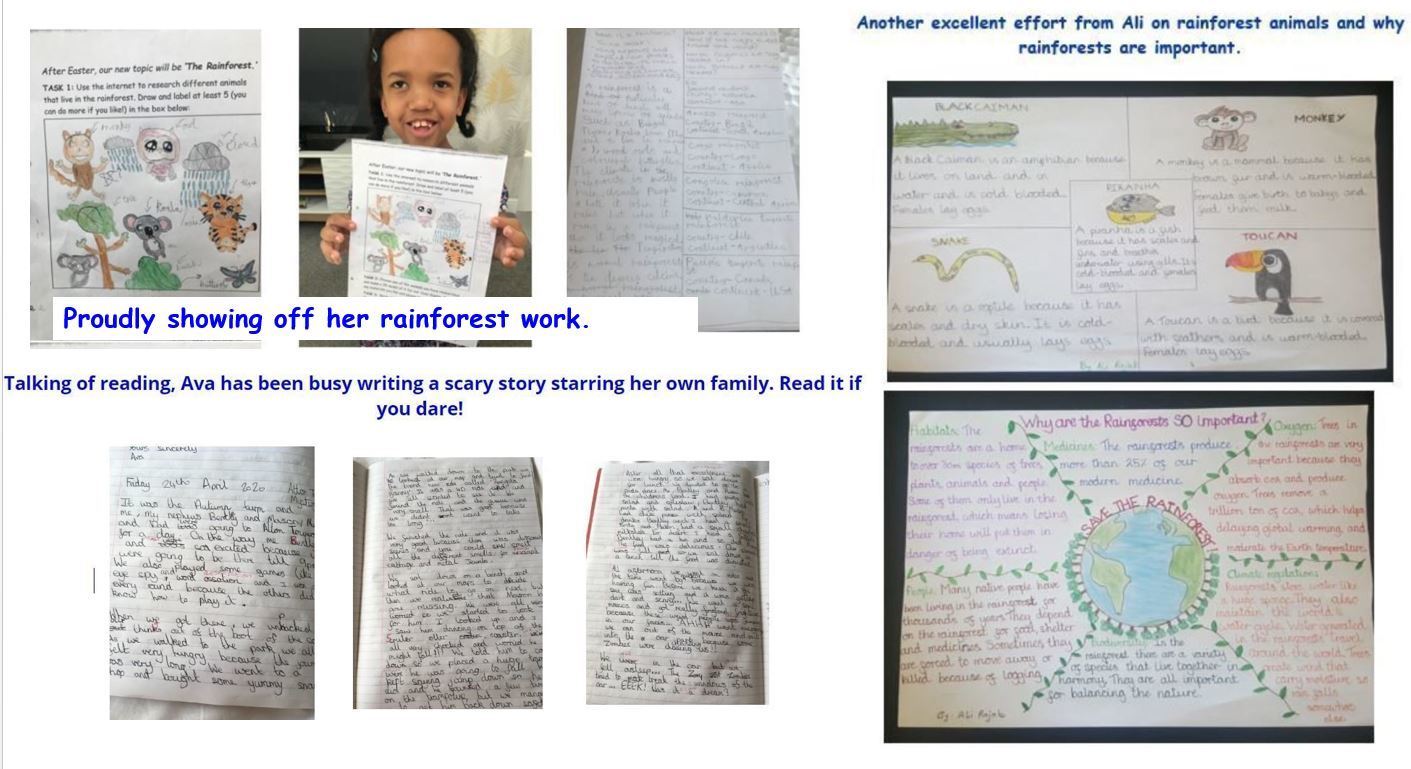 Daisy 's diary Elspeth's hard work Qasim's spellings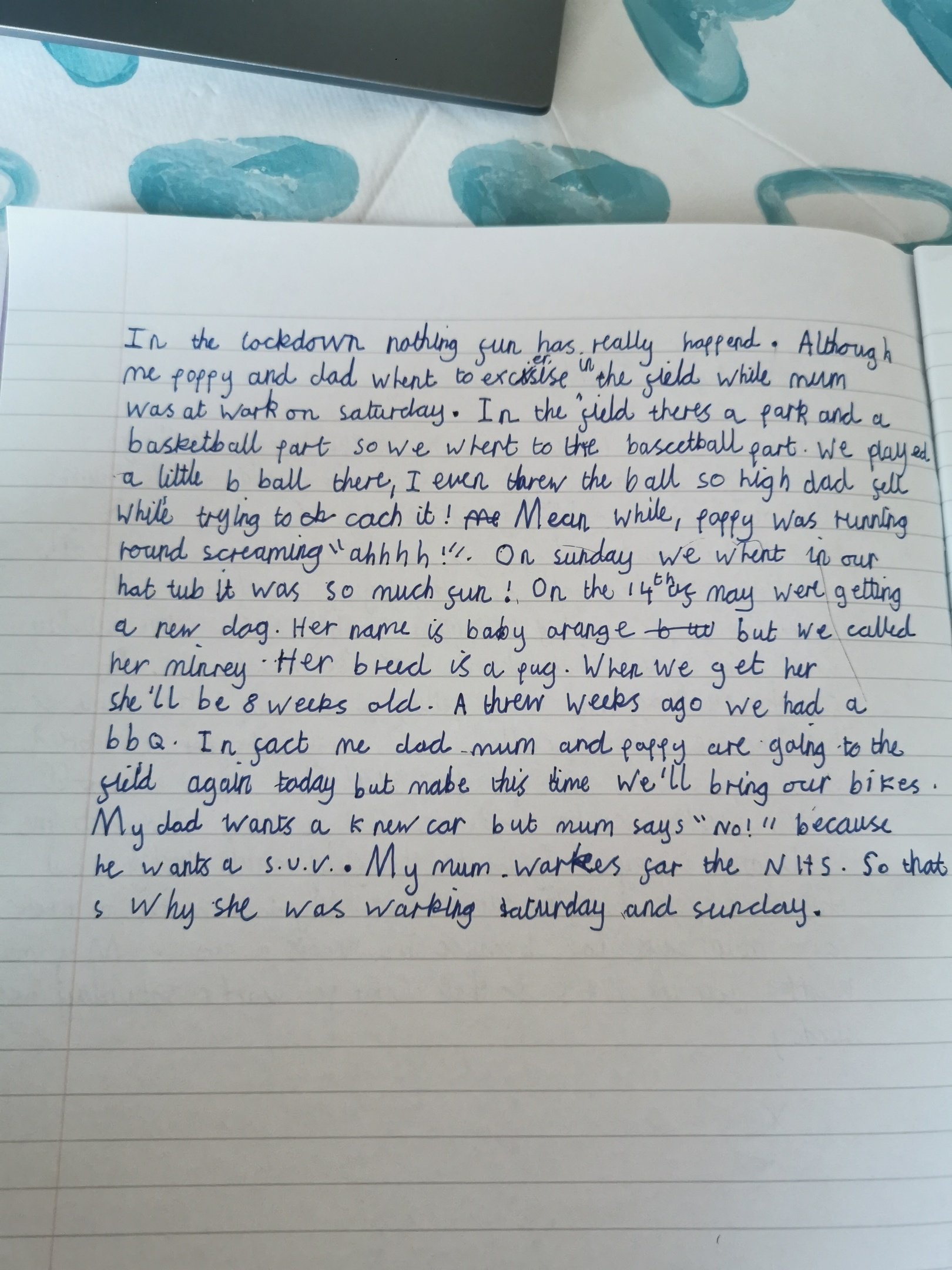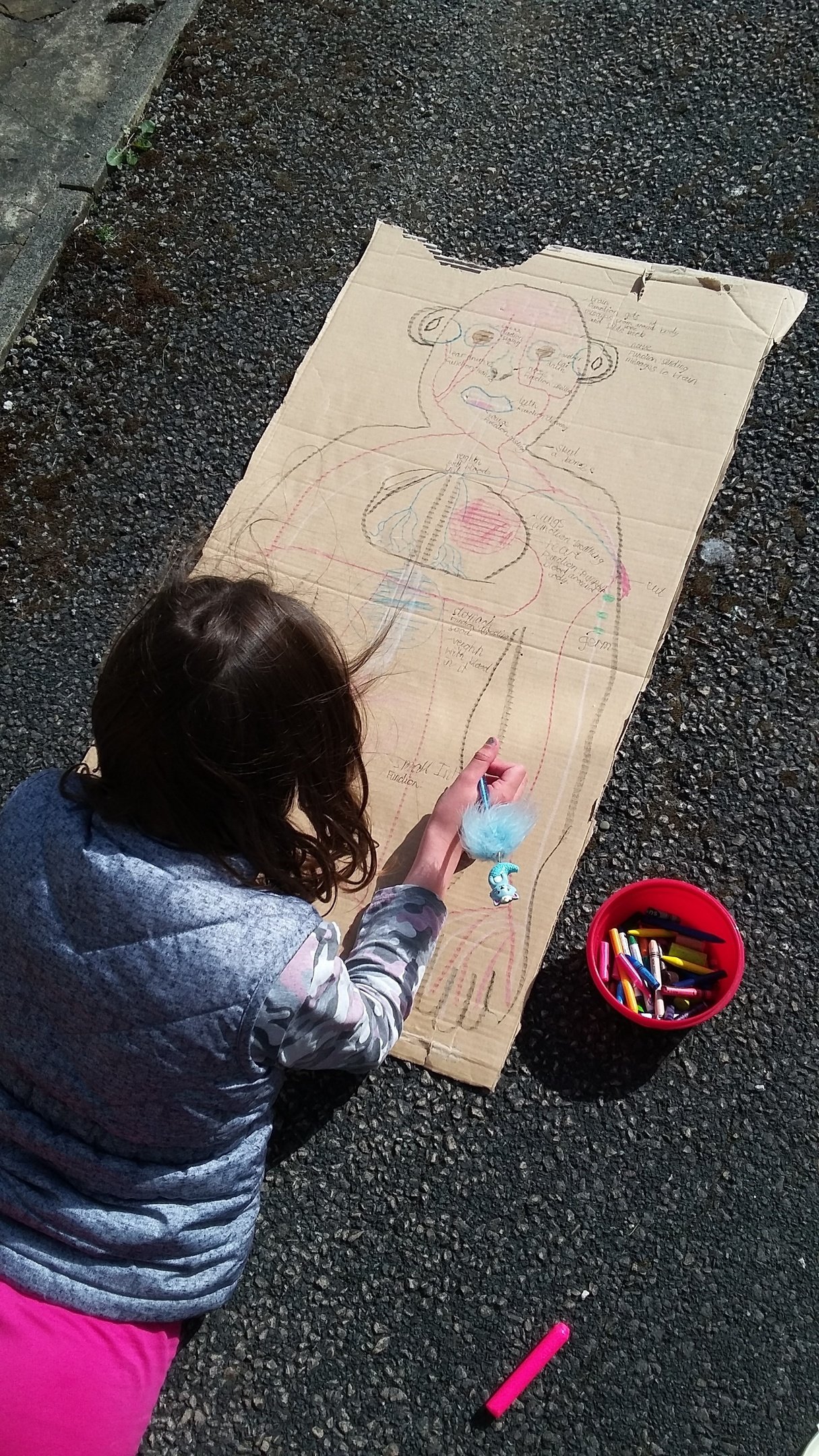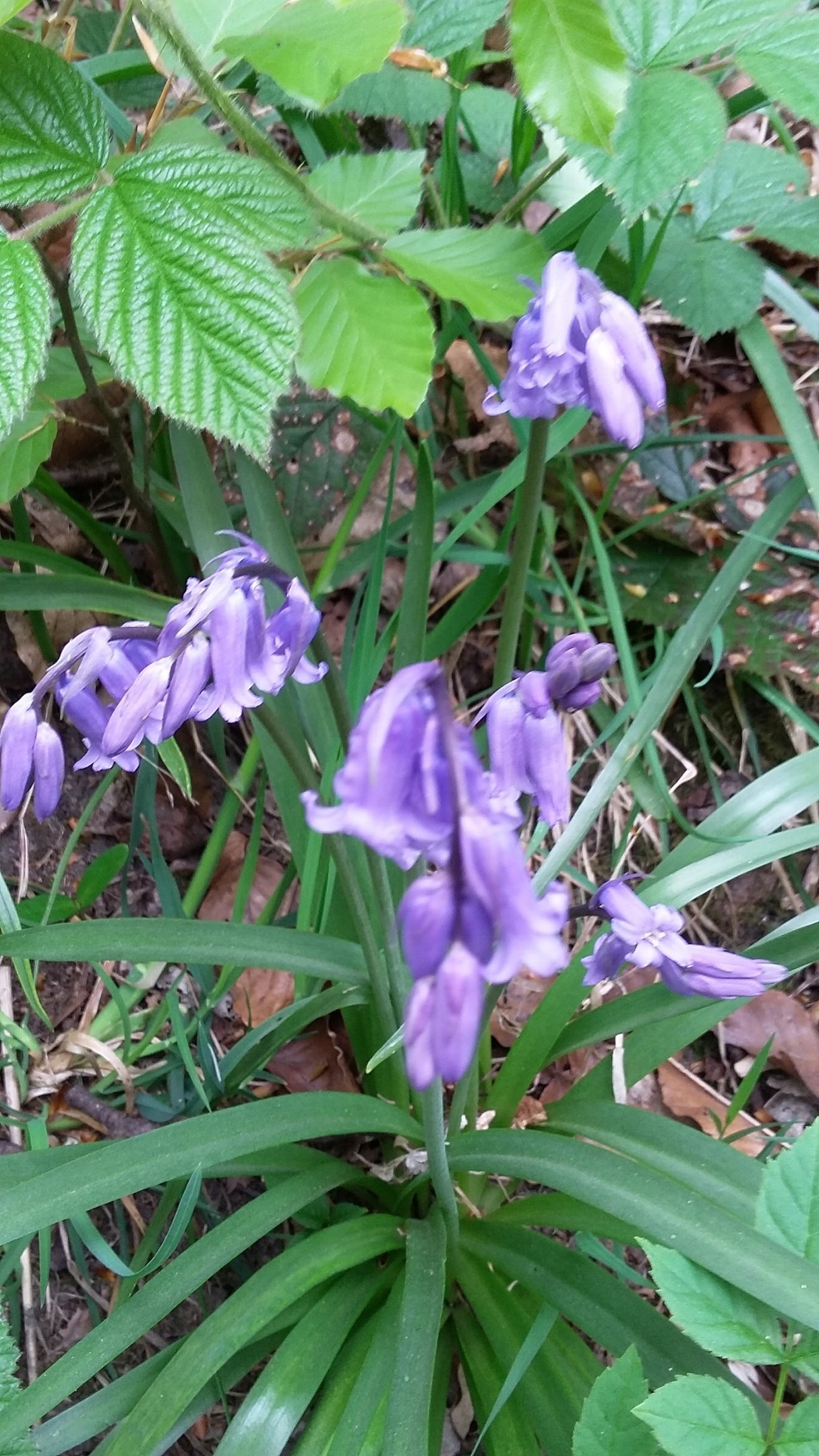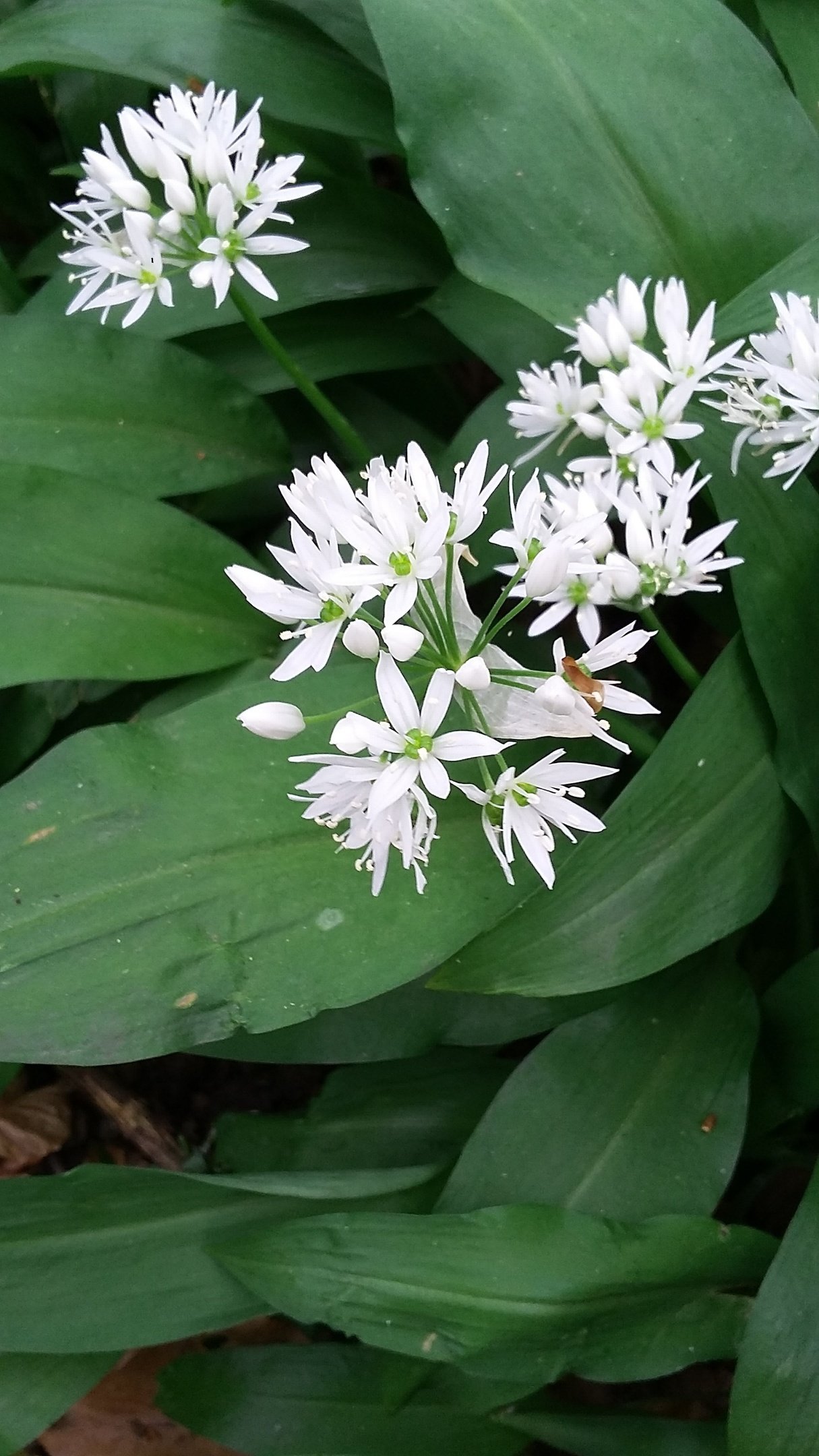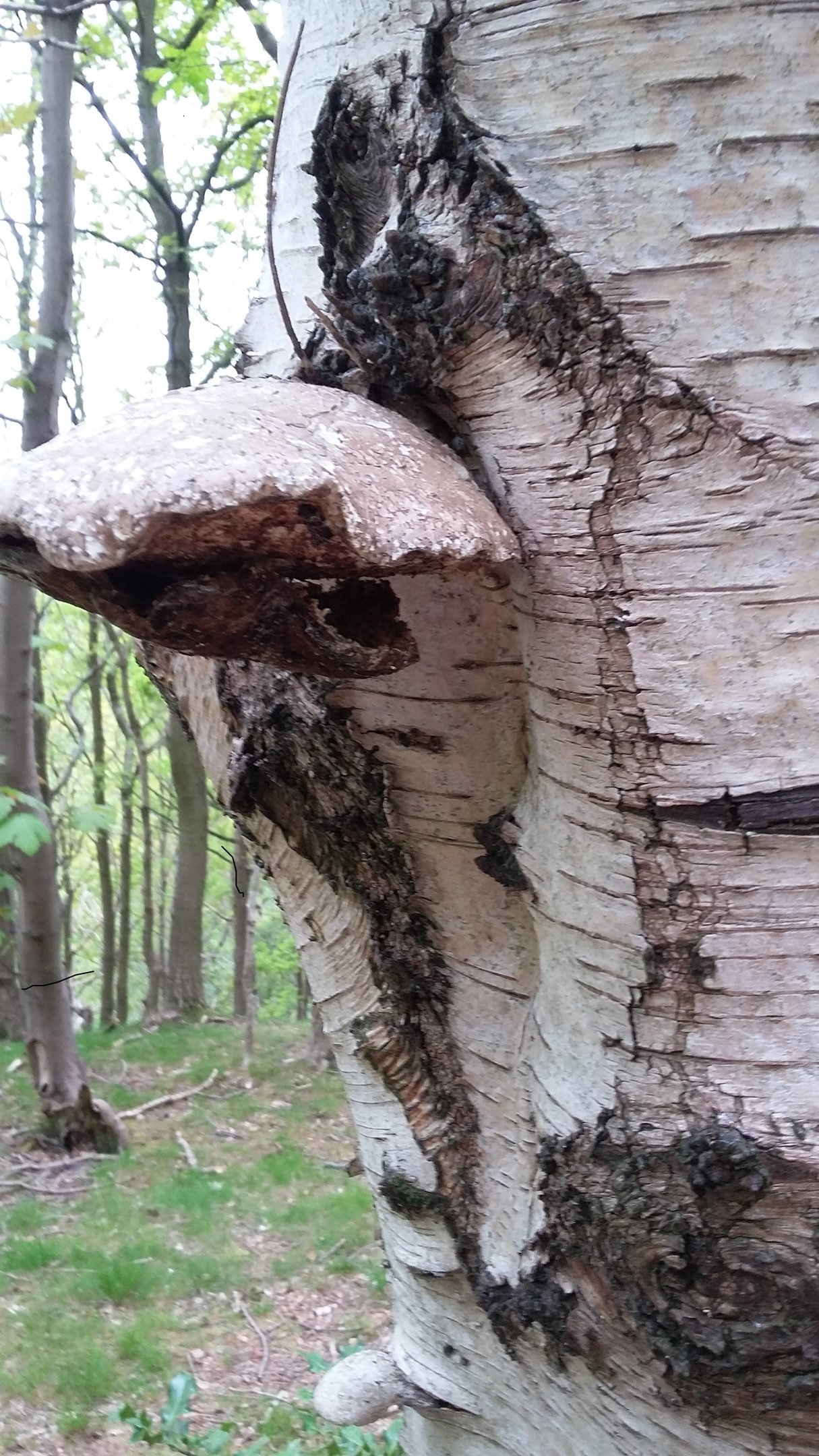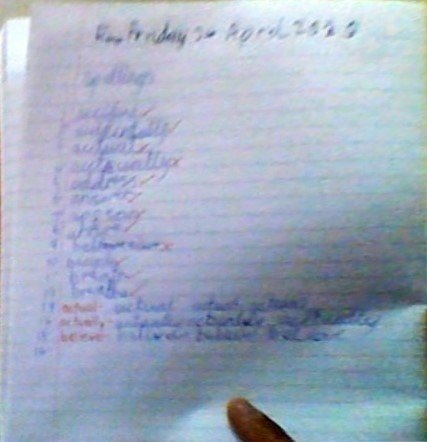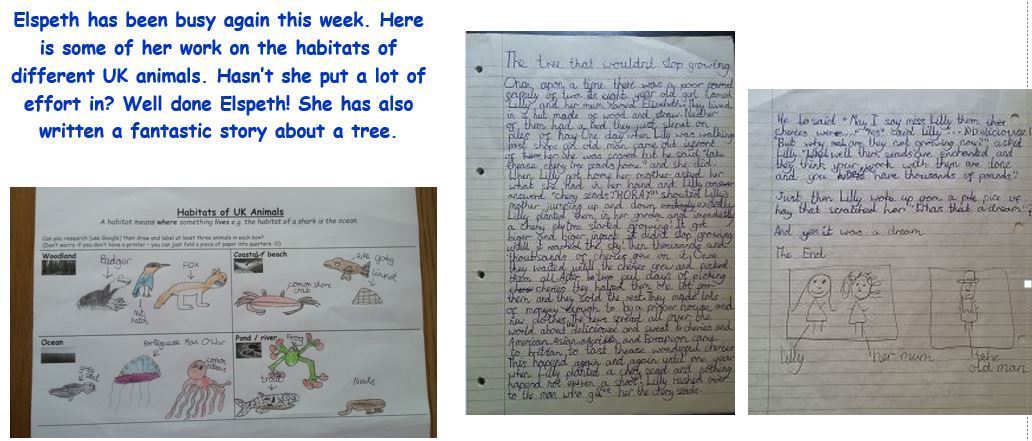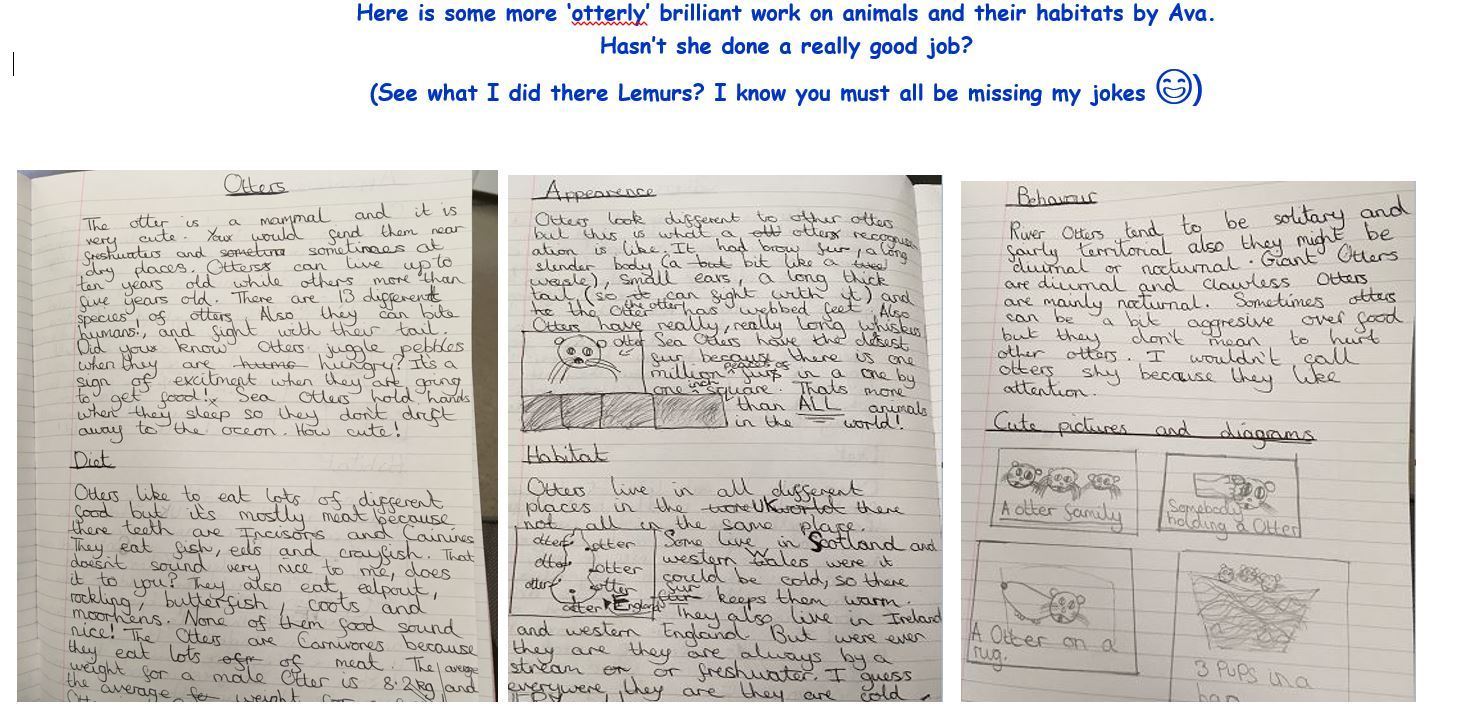 Excellent effort in maths from

Ava's work on the Ancient Egyptians

Allyson, Qasim and Daisy.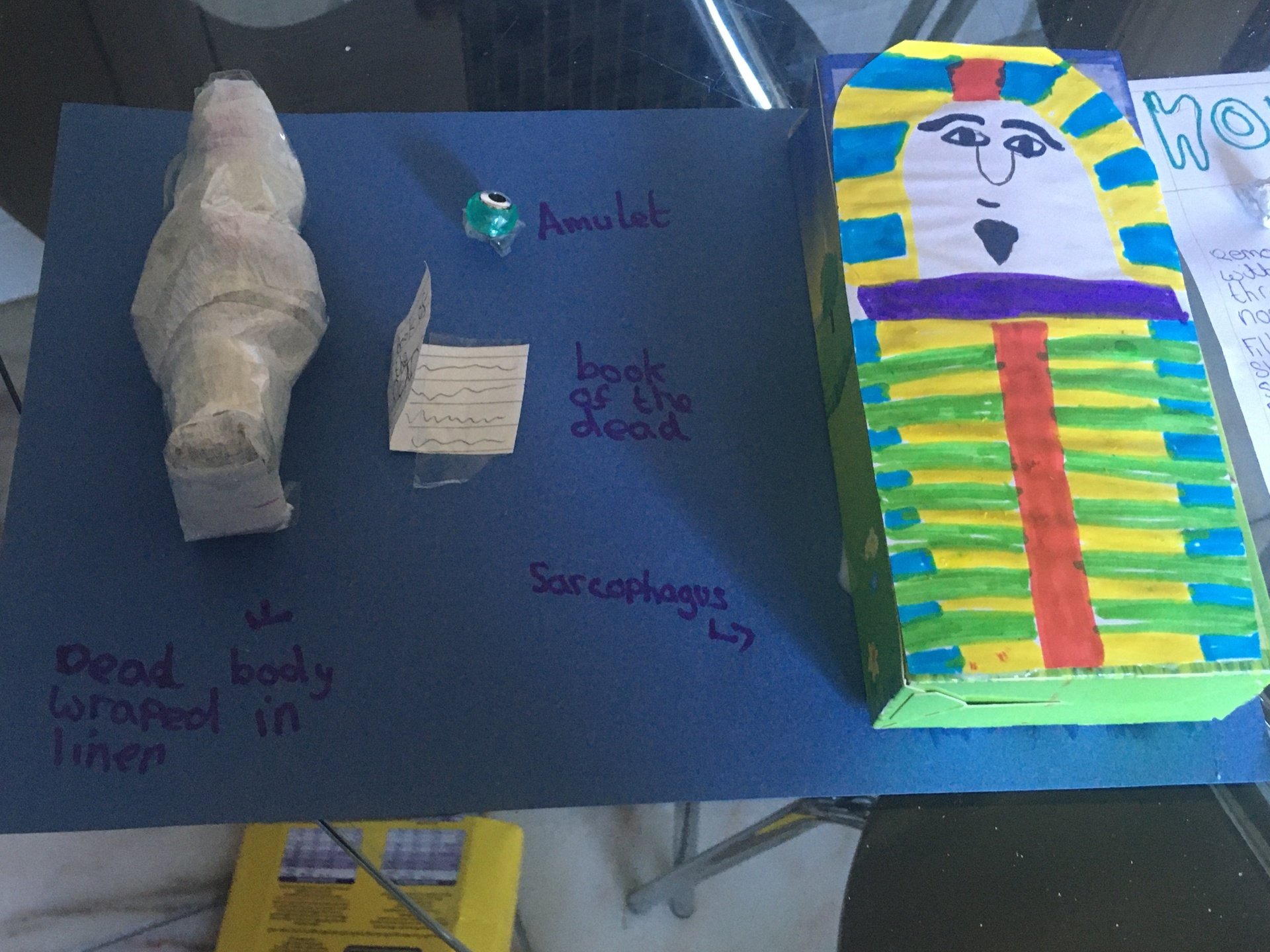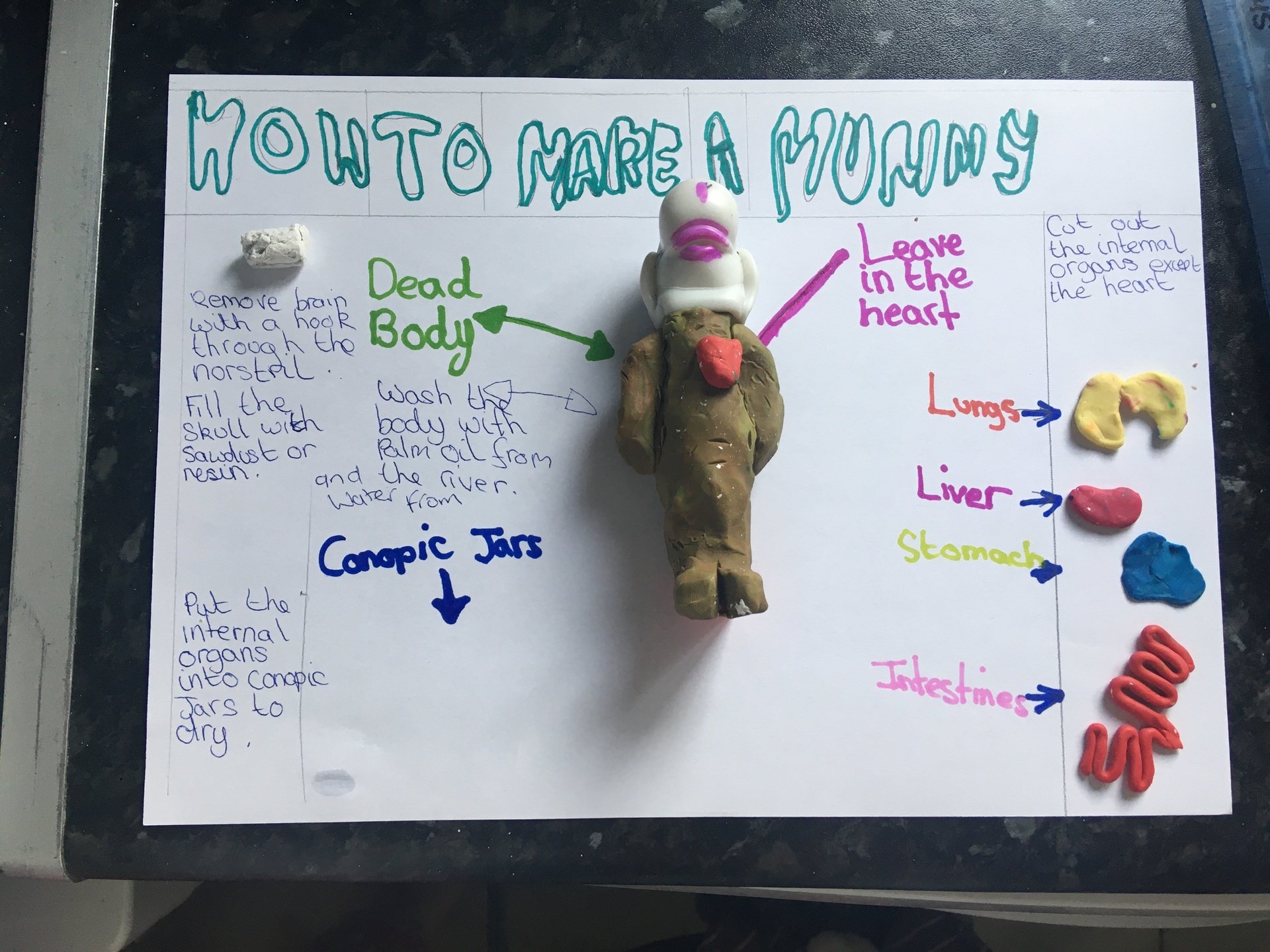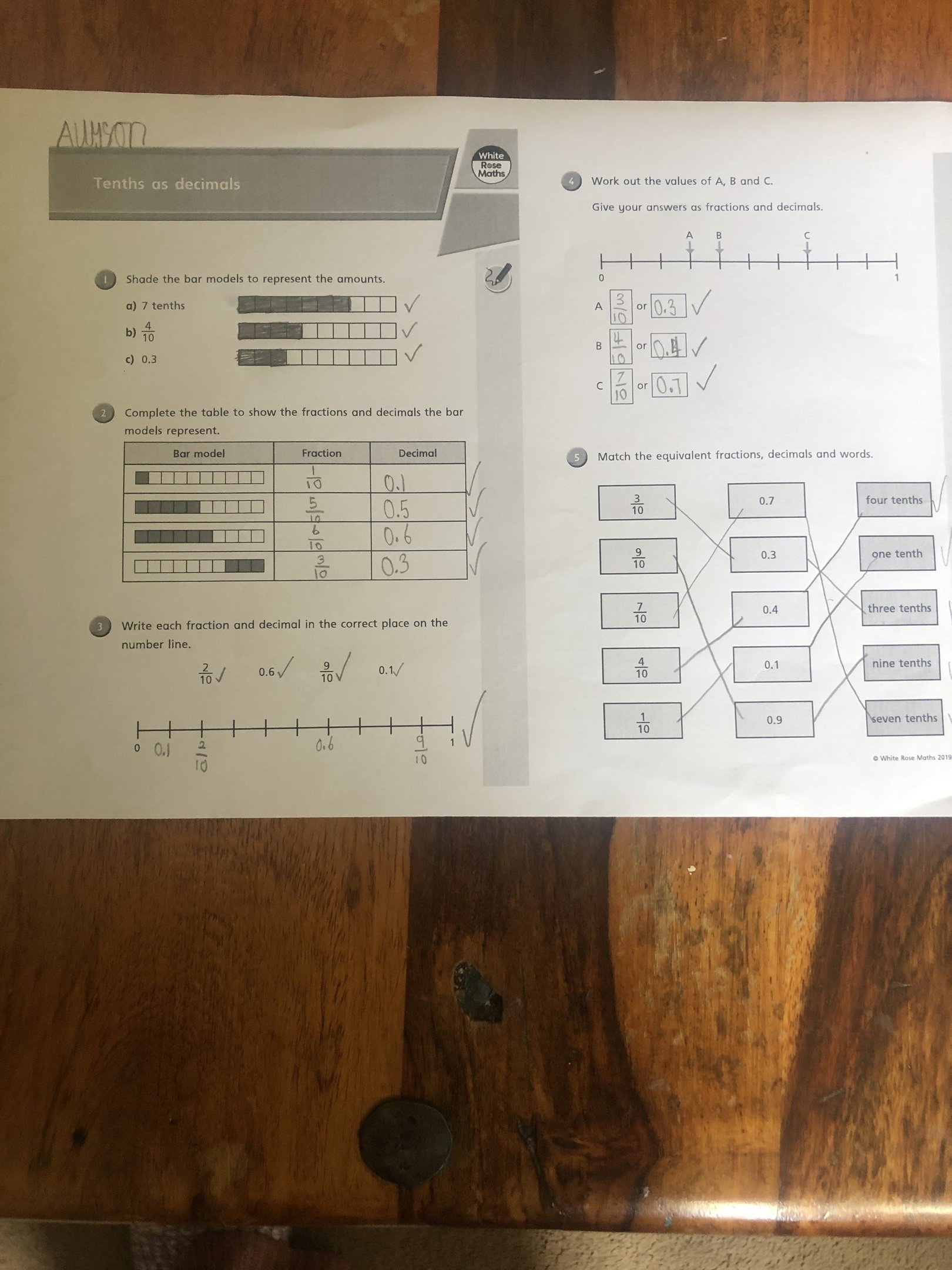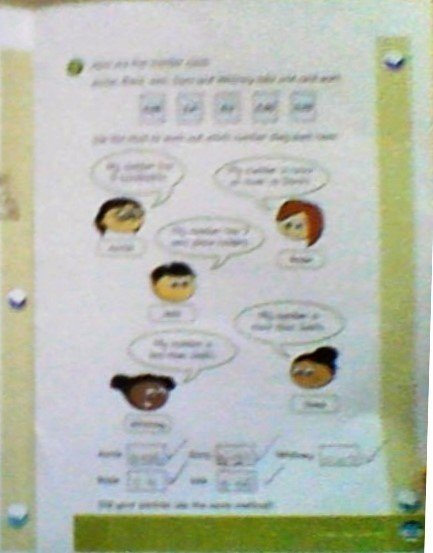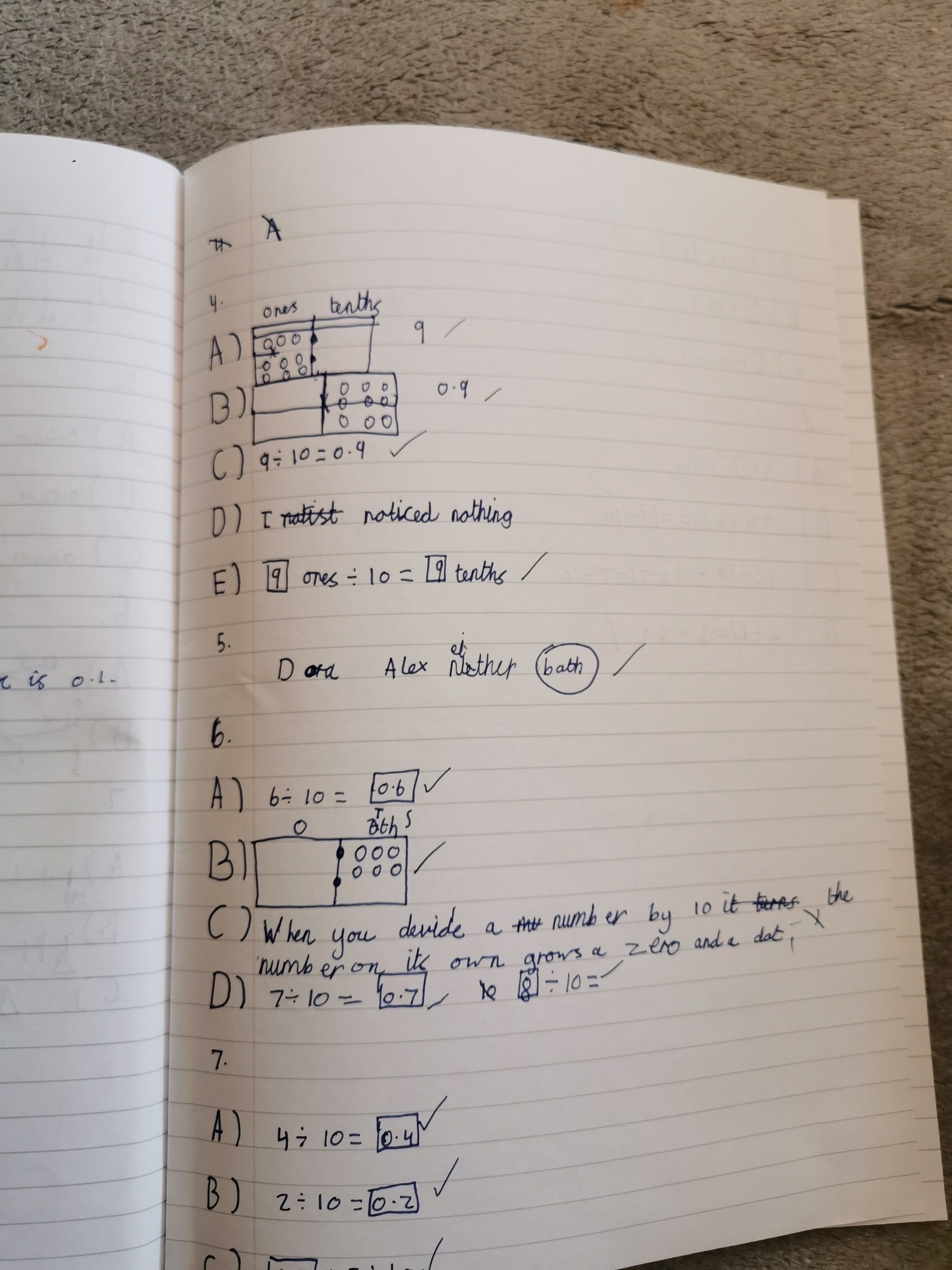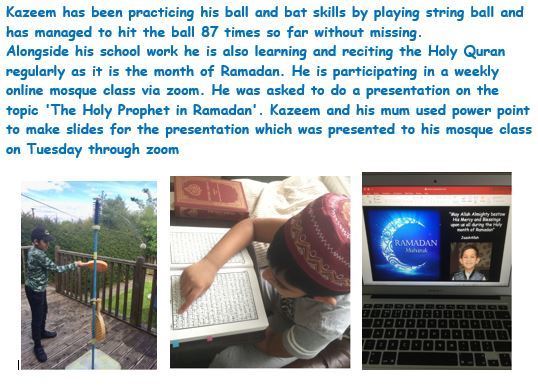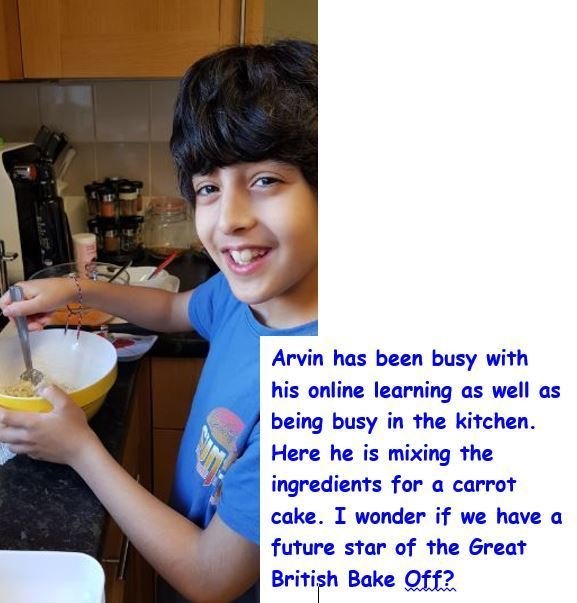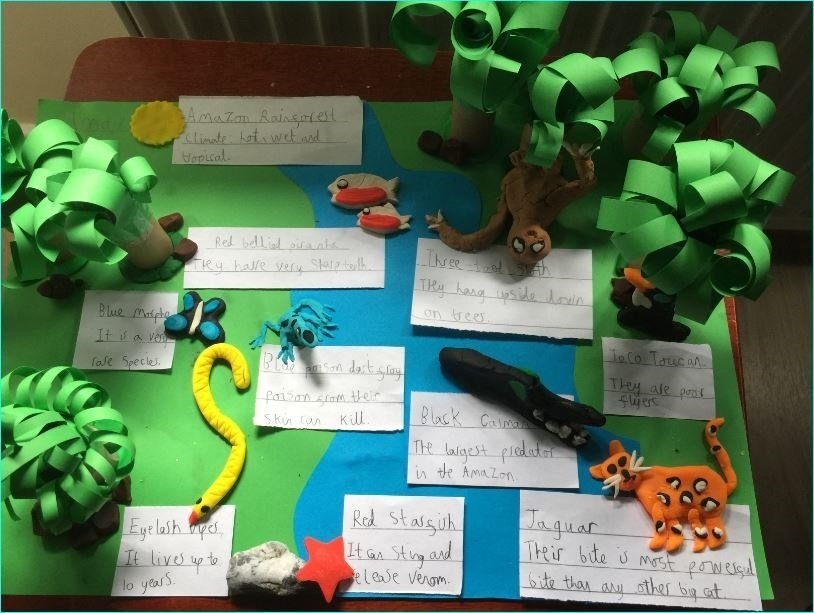 Previous week's Golden Tickets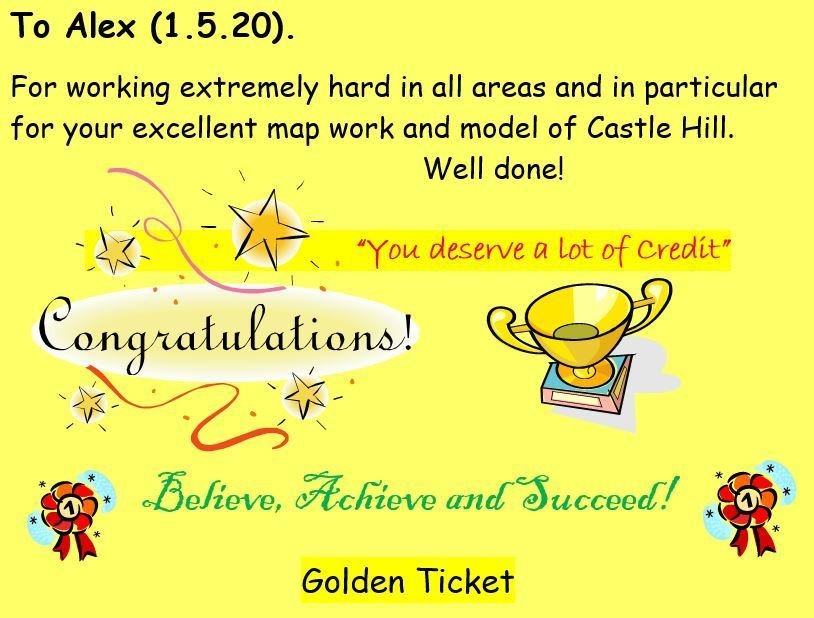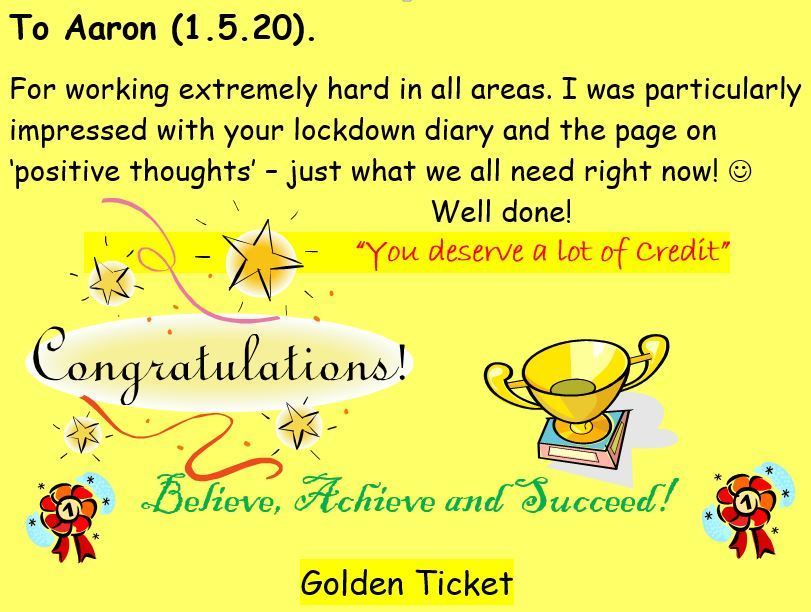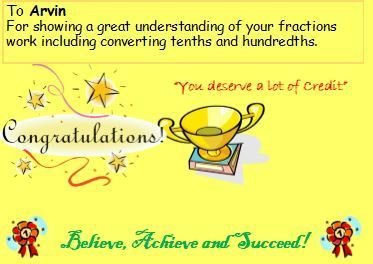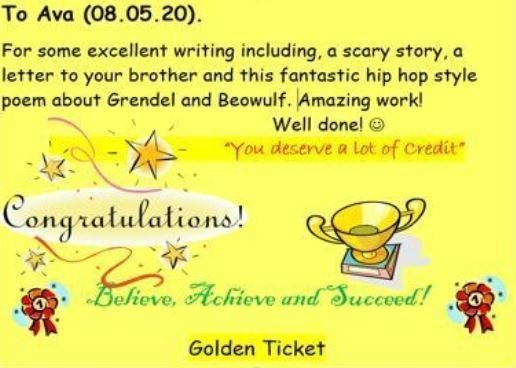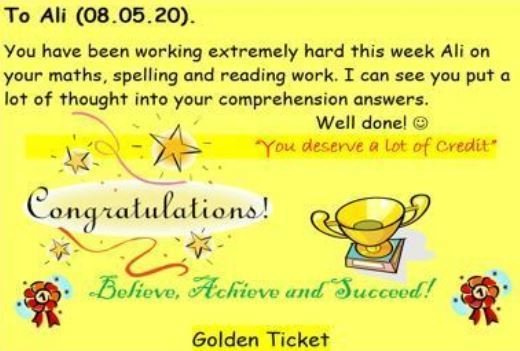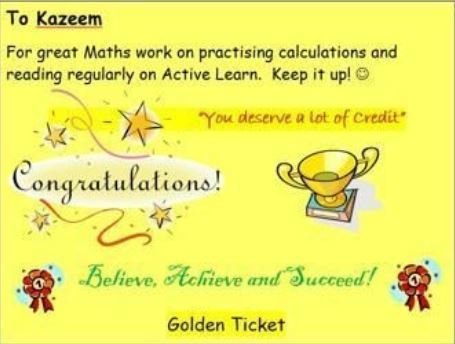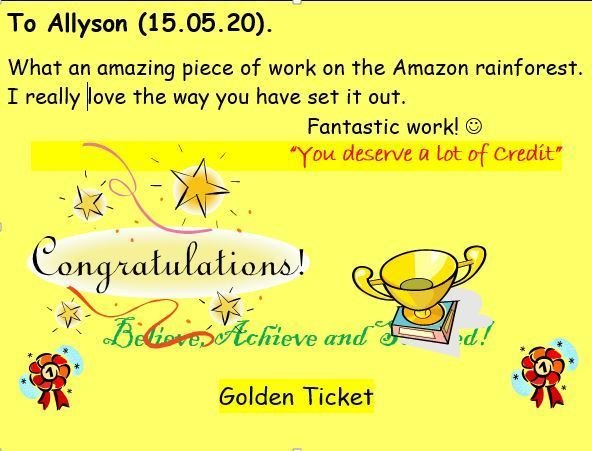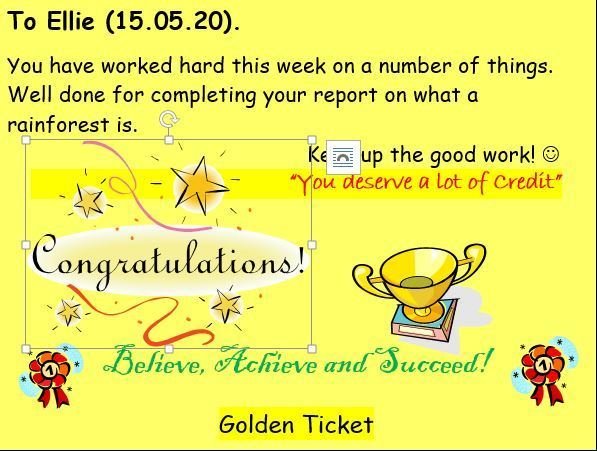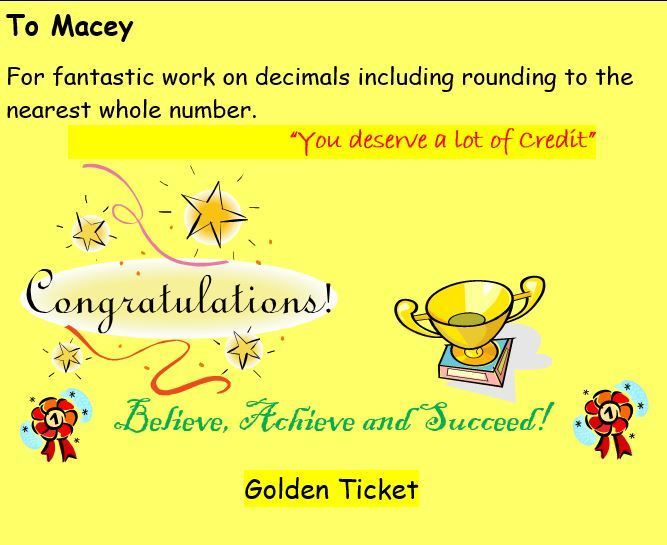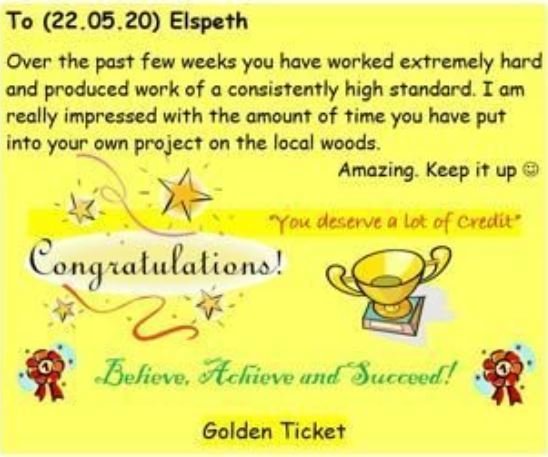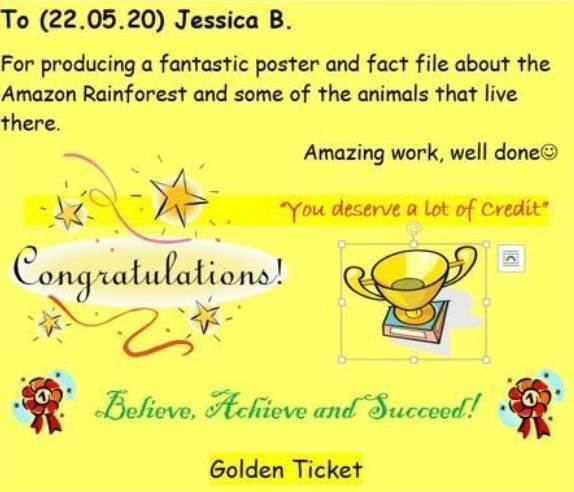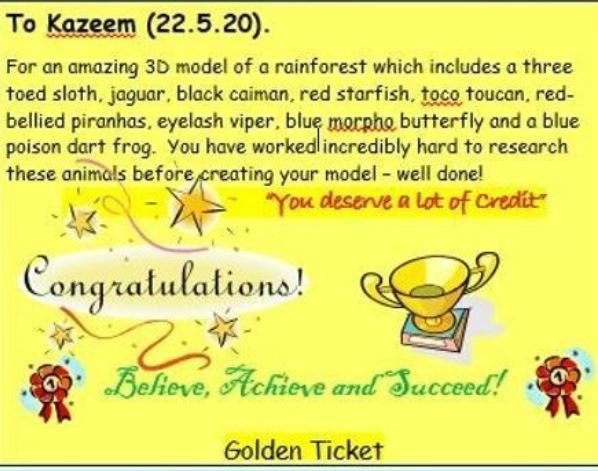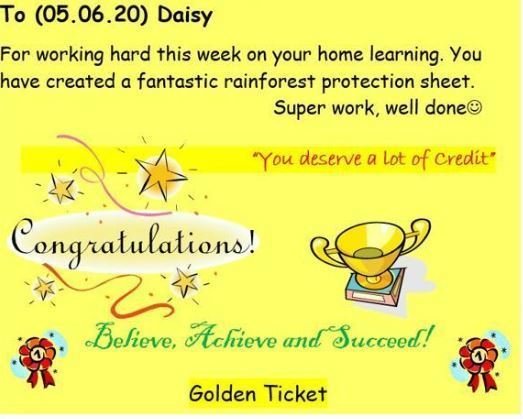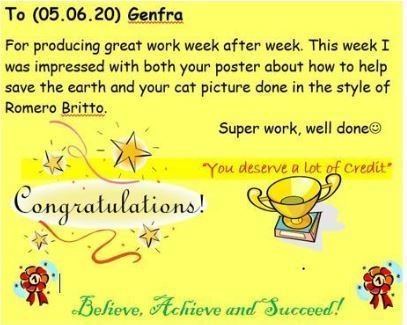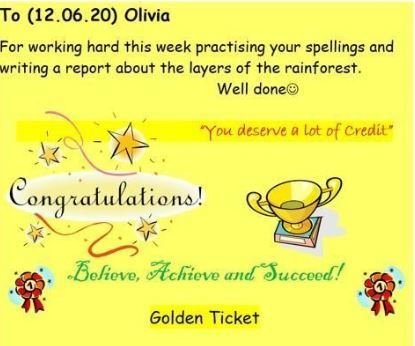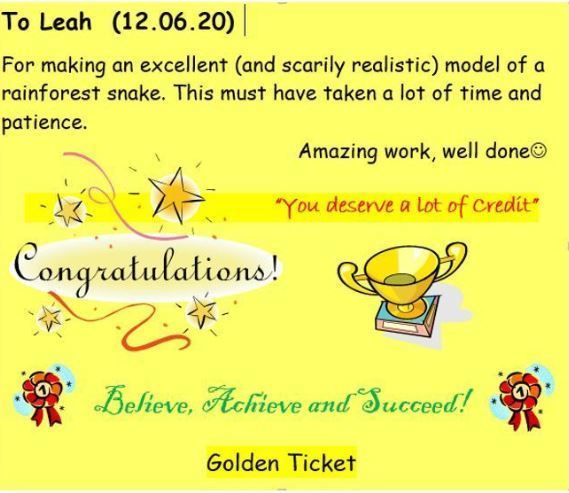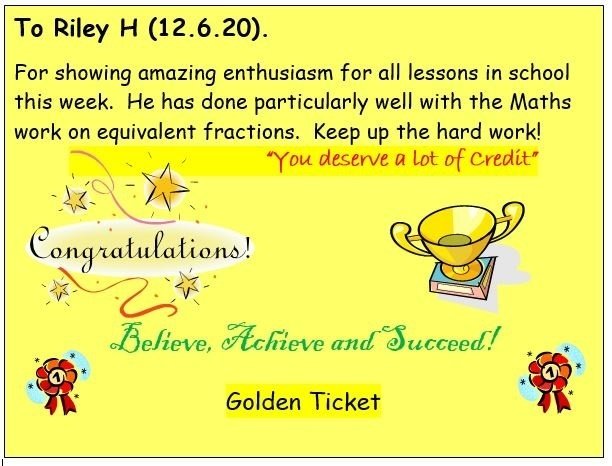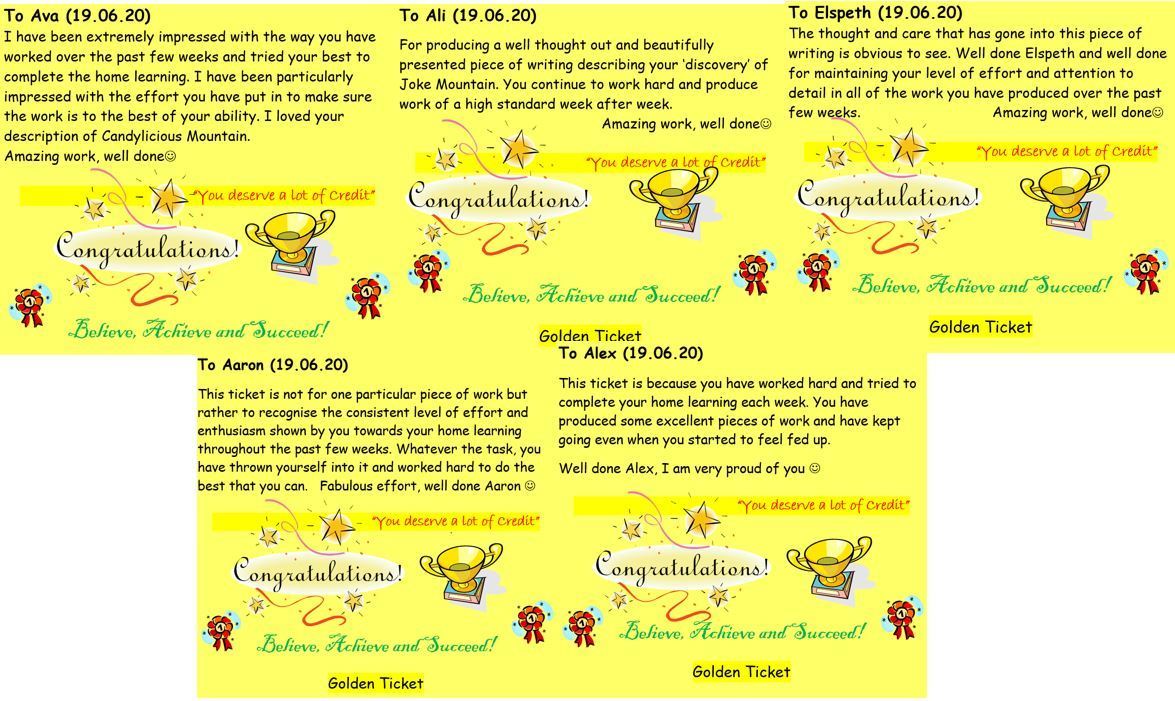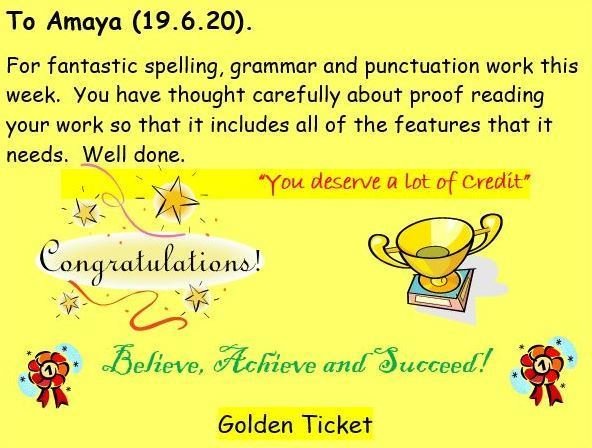 26.06.20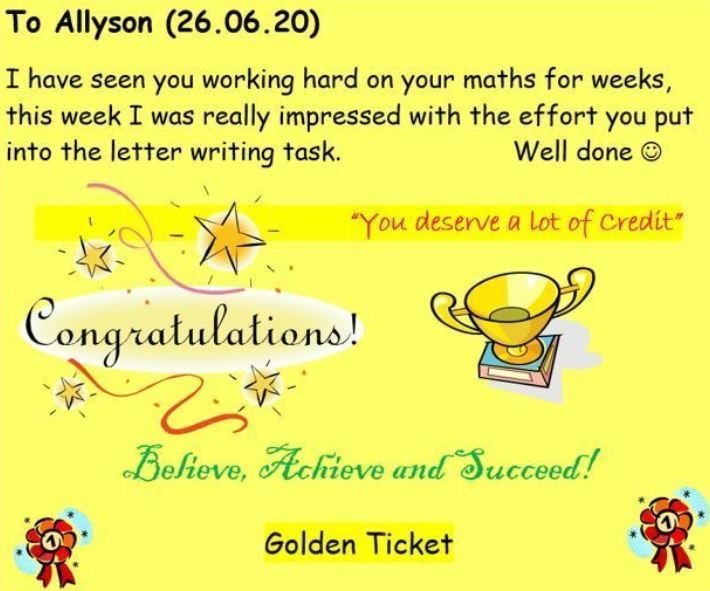 26.06.20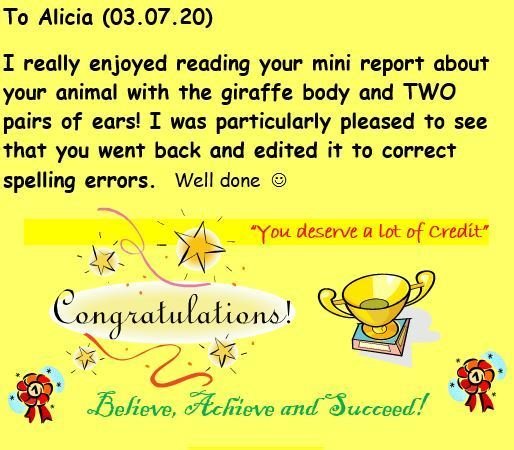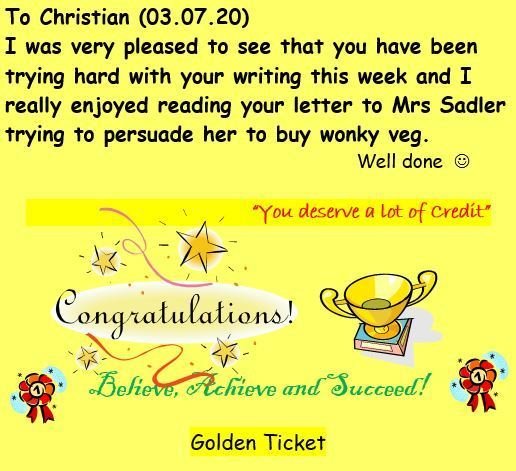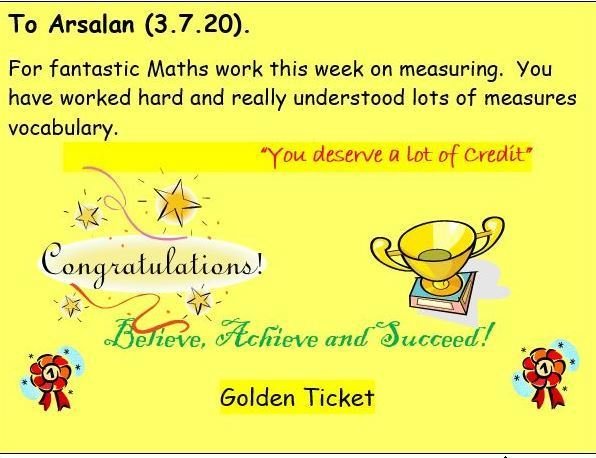 Headfield Road, Huddersfield, HD4 6LU
01484 226834
office@hillsideprimaryschool.co.uk