Please note: If you are having problems reading this web page on your phone or tablet, please turn it to landscape so that you can see all of the text.
Year 4 Home Learning
Week 10: commencing 29th June 2020
Welcome to Week 10 of your home learning
Click here to download this week's Year 4 work in a printable format - Year 4 Week 10 Planning
PLEASE NOTE: ANY WORKSHEETS AND ANSWER SHEETS OR LINKS MUST BE DOWNLOADED FROM THIS PAGE. THE PRINTABLE FORMAT ABOVE IS FOR INFORMATION ONLY.
It has been a long few weeks but we have been massively impressed with the amount and quality of work that we have had sent in. Remember, i
f you have not yet managed to send in any photographs of your children's work then please do as we would really like to publish some work from every child in year four so that everybody can see how brilliant they are.
WHAT ARE YOU WAITING FOR LEMURS AND TIGERS? COME ON, WE CAN'T WAIT TO SEE YOUR AWESOME EFFORTS.
Email your pictures to Miss Smith or Mrs Forryan (through your School Jotter emails) or ask an adult to send it to us at either lemurs.hillside@kirkleeseducation.uk or
ADULTS PLEASE MAKE IT CLEAR ON THE EMAIL WHETHER OR NOT WE CAN PUBLISH THE PHOTOGRAPHS OR NOT. THANK YOU.
If you have any questions, please email us. We still need your help - if you find any links that don't work or anything else that doesn't make sense, please let us know.

This week is all about writing, comparing, ordering and rounding decimals
DO NOT WORRY ABOUT THE DATES ON THE LINKS. WE ARE DOING THEM IN A DIFFERENT ORDER TO WHITE ROSE. JUST USE THE RESOURCES IN THESE LINKS
Day 1: Write decimals Video link 1 Worksheet Day 1 Answers Day 1
Day 2: Comapre decimals Video link 2 Worksheet Day 2 Answers Day 2
Day 3: Order decimals Video link 3 Worksheet Day 3 Answers Day 3
Day 4: Round decimals Video link 4 Worksheet Day 4 Answers Day 4
As always:
Work through one lesson each day - there are five lessons per week.

Always do the White Rose lessons first.
PLEASE MAKE SURE YOU PRACTISE YOUR TIMES TABLES FOR 10 MINUTES EVERY DAY FOR THE NEXT FEW WEEKS FOR 10 MINUTES using TTRockstars.
If you want to learn more about decimals, go to MyMaths and login to your account.
Other things you can do:

Working on Times Table Rockstars – you have an individual login to access this
Play on Hit the Button - focus on number bonds, halves, doubles and times tables.
Practise telling the time. This could be done through this game (scroll down to access the game). Read to the quarter hour and the nearest 5 minutes.

Practise counting forwards and backwards from any given number in 3s, 4s, 6s , 7s, 8s, 9s, 11s or 12s
If you feel that you need help with anything, or have forgotten your login for TTRockstars or Mymaths, please send your teacher an email using your school jotter account or adults can email the teacher.
This week you will be reading a book called Charlie Small: Gorillas Vs The Leopard Man .

Read Charlie Small: Gorillas Vs The Leopard Man on Active learn and complete some of the comprehension questions each day. As long as you log in first you can also access the text using this Charlie Small: Gorillas Vs The Leopard Man. We can't wait to see your photos!

Make sure you COMPLETE THE ACTIVITIES by clicking on the you will see on some pages.

Day 1: Up to p.15 A Rude Awakening and A Friend in Need

**** Answer each question for each page before moving on to read the next page. **

1. Click on the BUG on p.5. Sort the statements into what Charlie feels and what Charlie does 2. Click on the BUG on p.10. Which words tell you that Charlie could not resist sleep? Choose one 3. Look on p.10. Which PHRASE tells you that Charlie was trying to avoid the flowers? 4. Complete the BUG ACTIVITY on p.13. 5. Look on p.14. FIND AND COPY a word which means the same as defeat.

Day 2: Read pages 16 – 25 Phoning Home and The Lair of The Leopard Man

**** Answer each question for each page before moving on to read the next page. **** 1. Click on the BUG on p.16. Which sentence shows that mum is not worried about Charlie? 2. Click on the BUG on p.17 and answer the question . 3. Look at p.17. What does the word 'scampered' tell us about how Charlie is moving? 4. Click on the BUG p.20. Which items did Charlie collect from Grapple's Wood and which did he already have in his explorer's kit? Sort the items under the two headings. 5. Look on p.22. FIND AND COPY a word which tells us that Grip can't get out of the vines that have tied him up. 6. Click on the BUG on p.22. If you were Charlie, would you want to rescue Grip? EXPLAIN your answer .

Day 3: Read pages 26.-38 Oh Blow and He Flies Through The Air With The Greatest of Ease

**** Answer each question for each page before moving on to read the next page. **** 1. Read pages 27 and 28. Find two examples of Alliteration? (if you cannot remember what alliteration means, look it up). 2. Look on p.29. Which part of the Leopard Man's body did Charlie's dart hit? 3. Read pages 31 -31. Find and copy a word that shows that the Leopard Man flew through the air. 4. Click on the BUG on p.33. Grapple has caused confusion with his counting. REFER back to the text and EXPLAIN WHAT has happened and WHY. 5. Look on P. 35 when Charlie describes what he does with the Sword of Doom. Why do you think Charlie says 'Phew' to himself? EXPLAIN your answer.

Day 4: Read from page 38 to the end of the book A Gorilla Hug

**** Answer each question for each page before moving on to read the next page. **** 1. Look at p.38. Find and copy a word that shows that Charlie got his scooter back. 2. How was Charlie Feeling when the Gorillas thanked him? How do you know? USE EVIDENCE from the text to EXPLAIN your answer. 3. Look on p.47. What is meant by the word 'nipper'? 4. Which smart weapon does Charlie use to help Grapple defeat The Leopard Men? What gave him the idea?

Day 5:

On P.16 Charlie uses a collective noun to describe LOTS OF Leopard Men : a PRIDE of Leopard Men.

A collective noun is the name for a group of somethings or a lot of somethings Do it like this:

A flock of sheep A pack of wolves A herd of cows A murder of crows (yes that really is the collective noun for a group of crows – strange or what?)

See if you can find any other strange collective nouns. Good luck.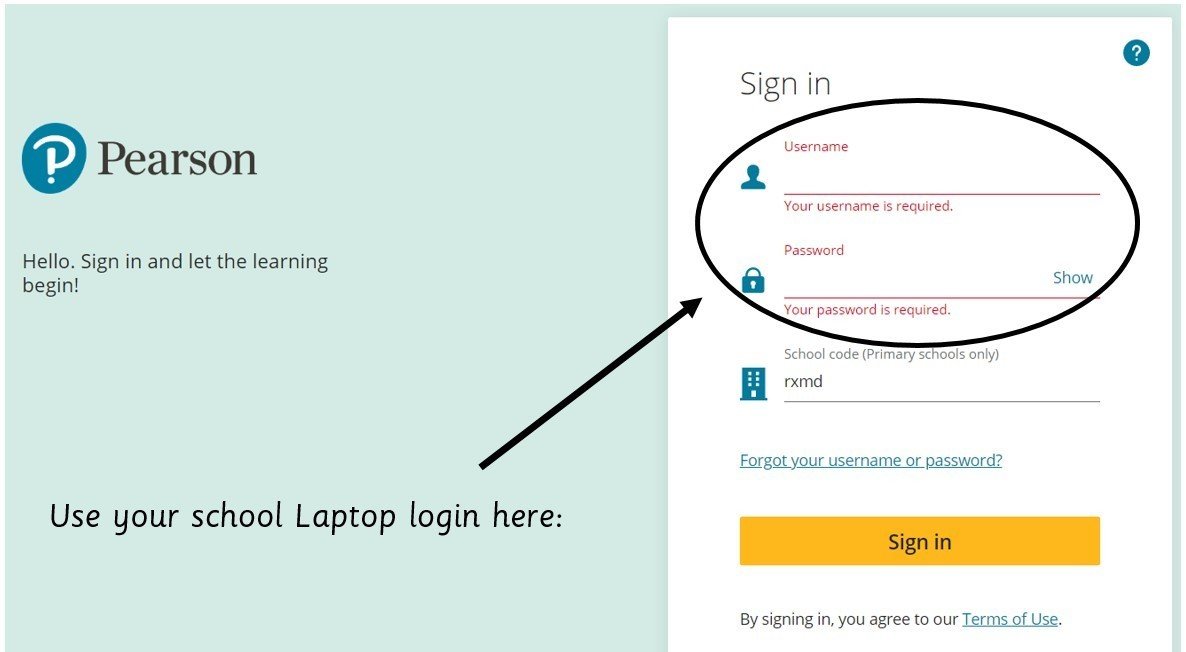 School code is rxmd

Adults
- You could share the text or another book together where you read and discuss (either the whole book for short stories or a chapter a day for longer books).
- Listen to your child read and let them discuss what they have read. Encourage them to read with expression and intonation.
A selection of free to read eBooks can be found on:
EPIC This is where you will need to go now for free ebooks
type in school code hrn6143
WORLDBOOKSONLINE IS NO LONGER AVAILABLE. They made it free when lock down started but now it has to be paid for.
- watch Newsround and discuss what is happening around the world.

Practise the year 3 / 4 statutory words -
You have now worked your way through all of the words on the statutory word list for year 3 and 4 meaning that over the previous few weeks you should have practised spelling all of them.
Use this statutory words list sheet to check which words you have made spelling mistakes with before and then practise them some more until you get them right.
Over the week complete all of the following for the words you have chosen:
Learn how to spell the words

Write a definition of each focus word (what it means)

Where it is possible, write synonyms for each focus word (words which mean the same) and antonyms (words which mean the opposite)

Use each focus word in a sentence.
Adults
Over the next few weeks do a spelling test once a week on the words that have been identified as the ones your child is struggling with from the list – it takes 10 minutes and keeps your kids on their toes.

Day 1 You are going to practise using speech punctuation again like you did last week. Sometimes the reported clause (said word and who is saying it) comes at either the beginning of the sentence or in the middle of the sentence.
" I can't wait to see my friends, I've really missed everybody," stated Miss Smith.
Miss Smith stated, "I can't wait to see my friends, I've really missed everybody."
"I can't wait to see my friends," stated Miss Smith, "I've really missed everybody."
Day 2, 3, 4 and 5 You are going to write about an animal you have 'discovered' on the island of Neverbelieve.
DAY 1: SPEECH PUNCTUATION
REMEMBER, SPEECH MARKS ARE ALSO KNOWN AS INVERTED COMMAS
Use the links below from last week to remind yourself how to use speech punctuation
SPEECH MARKS Using speech punctuation Inverted commas poster.pdf
Now click the link below and complete the worksheet . You can copy the answers onto a piece of paper if you do not have a printer. After you have finished, check your answers with the answer sheet.
Speech punctuation worksheet Speech punctuation answer sheet
DAY 2: Make a plan
By now you have had lots of practise planning out your work before writing it out. Today you are going to make a plan to write about an animal you have 'discovered' in The Land of Neverbelieve.
You can set your plan out whichever way you like however, there is some information you must include:
Appearance Habitat Diet Behaviour
Think about all you have learned about animal teeth and animal diet e.g. if your animal eats meat (carnivore) it will have canine teeth and you must describe this.
Click on the following links to help you:
Land of Neverbelieve animals This list may help you think of ideas
useful vocabulary A list of words you could use in your writing.
USE THIS INFORMATION TO MAKE A PLAN FOR A SHORT REPORT ABOUT YOUR ANIMAL
DAY 3 AND 4: Write a short report about your animal USING SUBHEADINGS.
Use your plan from yesterday to write your report. Make sure you use some of the vocabulary from the vocabulary list.
Remember it should be in THE PRESENT TENSE and THIRD PERSON (they it etc.)
Day 5 : Edit and improve
Make any necessary corrections or improvements to your report. You may also draw and label a picture of your animal.
Don't forget to get an adult to send a picture of your work and the finished poster to your teacher via the class email address . It would be lovely to have some up in the Hall of Fame and you may even get a Golden Ticket.

SCIENCE
This week we are still looking at the environment and habitats and the plants and animals that live there.
You are going to create a poster persuading people to look after the environment. Include:
What causes harm to the environment

How it affects the plants and animals which live there

How people can help.
Click on the link below to remind yourself about environmental changes
Create a poster encouraging people to care for the environment
PE
If you have started it, continue with the sportingage PE challenge. If not, why not start now?
This is a PE challenge that you can complete at home. Follow the instructions and input your scores for the first session. Your will then receive a sporting age score. Follow the practice activities on the website and find out if your scores improve in the next few weeks. Good luck!
STICKY KNOWLEDGE
This is things you have learnt before and should know.
REMEMBER PRACTISE MAKES PERMANENT
1. Name the four layers of a rainforest 2. Name the types of teeth found in humans 3. Name the different parts of the digestive system in humans