Please note: If you are having problems reading this web page on your phone or tablet, please turn it to landscape so that you can see all of the text.
Year 4 Home Learning
Week 11: commencing 6th July 2020
Welcome to Week 11 of your home learning
Click here to download this week's Year 4 work in a printable format - Year 4 Week 11 Planning
PLEASE NOTE: ANY WORKSHEETS AND ANSWER SHEETS OR LINKS MUST BE DOWNLOADED FROM THIS PAGE. THE PRINTABLE FORMAT ABOVE IS FOR INFORMATION ONLY.
It has been a long few weeks but we have been massively impressed with the amount and quality of work that we have had sent in. Remember, i
f you have not yet managed to send in any photographs of your children's work then please do as we would really like to publish some work from every child in year four so that everybody can see how brilliant they are.
WHAT ARE YOU WAITING FOR LEMURS AND TIGERS? COME ON, WE CAN'T WAIT TO SEE YOUR AWESOME EFFORTS.
Email your pictures to Miss Smith or Mrs Forryan (through your School Jotter emails) or ask an adult to send it to us at either lemurs.hillside@kirkleeseducation.uk or
ADULTS PLEASE MAKE IT CLEAR ON THE EMAIL WHETHER OR NOT WE CAN PUBLISH THE PHOTOGRAPHS OR NOT. THANK YOU.
If you have any questions, please email us. We still need your help - if you find any links that don't work or anything else that doesn't make sense, please let us know.

This week is all about money, pounds and pence, ordering money, estimating money and solving problems with money
DO NOT WORRY ABOUT THE DATES ON THE LINKS. WE ARE DOING THEM IN A DIFFERENT ORDER TO WHITE ROSE. JUST USE THE RESOURCES IN THESE LINKS
Day 1: Pound and pence Video link 1 Worksheet Day 1 Answers Day 1
Day 2: Ordering money Video link 2 Worksheet Day 2 Answers Day 2
Day 3: Estimating money Video link 3 Worksheet Day 3 Answers Day 3
Day 4: Solving problems with money Video link 4 Worksheet Day 4 Answers Day 4
As always:
Work through one lesson each day - there are five lessons per week.

Always do the White Rose lessons first.
PLEASE MAKE SURE YOU PRACTISE YOUR TIMES TABLES FOR 10 MINUTES EVERY DAY FOR THE NEXT FEW WEEKS FOR 10 MINUTES using TTRockstars.
If you want to learn more about decimals, go to MyMaths and login to your account.
Other things you can do:

Working on Times Table Rockstars – you have an individual login to access this
Play on Hit the Button - focus on number bonds, halves, doubles and times tables.
Practise telling the time. This could be done through this game (scroll down to access the game). Read to the quarter hour and the nearest 5 minutes.

Practise counting forwards and backwards from any given number in 3s, 4s, 6s , 7s, 8s, 9s, 11s or 12s
If you feel that you need help with anything, or have forgotten your login for TTRockstars or Mymaths, please send your teacher an email using your school jotter account or adults can email the teacher.
This week you will be reading a book called Haunting Histories

Read Haunting Histories on Active learn and complete some of the comprehension questions each day. You can also access the text using this Haunting Histories We can't wait to see your photos!

.

Make sure you COMPLETE THE ACTIVITIES by clicking on the you will see on some pages.

Day 1: Read up to p. 9 and answer the BUG questions Off To The Tower

Day 2: Read pages 10 – 17 and answer the BUG questions Off To The Tower .

Day 3: Read pages 18 – 25 and answer the BUG questions We Are Not Amused

Day 4: Read pages 32 – 25 and answer the BUG questions We Are Not Amused

Day 5: Make up a sequel about what happens to the children after the Beefeater vanishes.

What are the children thinking and feeling? Does the Beefeater reappear?

Maybe the children meet one of the other ghosts, such as Anne Boleyn.

How do the children get out of the Tower of London? Do they still find ghosts amusing?

Write some dialogue exactly as they have done in the book. DON'T FORGET TO ADD SOME REALLY BAD (GOOD) JOKES.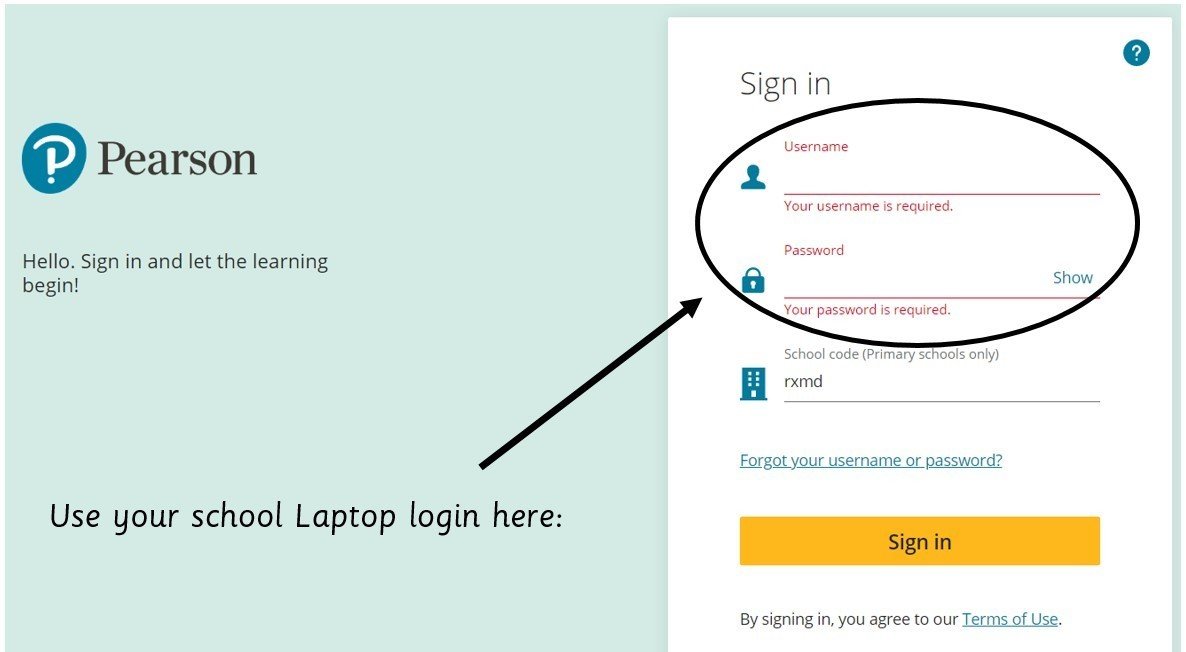 School code is rxmd

Adults
- You could share the text or another book together where you read and discuss (either the whole book for short stories or a chapter a day for longer books).
- Listen to your child read and let them discuss what they have read. Encourage them to read with expression and intonation.
A selection of free to read eBooks can be found on:
EPIC This is where you will need to go now for free ebooks
type in school code hrn6143
WORLDBOOKSONLINE IS NO LONGER AVAILABLE. They made it free when lock down started but now it has to be paid for.
- watch Newsround and discuss what is happening around the world.

You are going to continue to practise the year 3 / 4 statutory words -
You have now worked your way through all of the words on the statutory word list for year 3 and 4 meaning that over the previous few weeks you should have practised spelling all of them.
Use this statutory words list sheet to check which words you have made spelling mistakes with before and then practise them some more until you get them right.
Over the week complete all of the following for the words you have chosen:
Learn how to spell the words

Write a definition of each focus word (what it means)

Where it is possible, write synonyms for each focus word (words which mean the same) and antonyms (words which mean the opposite)

Use each focus word in a sentence.
Adults
Over the next few weeks do a spelling test once a week on the words that have been identified as the ones your child is struggling with from the list – it takes 10 minutes and keeps your kids on their toes.

Day 1 You are going to use what you have learnt about speech puntuation to have a go at writing some of your own.
REMEMBER: sometimes the reported clause (said word and who is saying it) comes at either the beginning of the sentence or in the middle of the sentence as well.
" I can't wait to see my friends, I've really missed everybody," stated Miss Smith. END
Miss Smith stated, "I can't wait to see my friends, I've really missed everybody." BEGINNING
"I can't wait to see my friends," stated Miss Smith, "I've really missed everybody." MIDDLE
Day 2, 3, 4 and 5 You are going to use some of the writing skills you have been practising over the past few weeks to complete some activities.
DAY 1: SPEECH PUNCTUATION
REMEMBER, SPEECH MARKS ARE ALSO KNOWN AS INVERTED COMMAS
Use the links below to remind yourself how to use speech punctuation
SPEECH MARKS Using speech punctuation Inverted commas poster.pdf
ACTIVITY
Now click the link below and read the instructions. you will be using some of the speech from the play script you are reading on Active Learn to add speech punctuation to it. The link below explains what you need to do.
Speech punctuation instructions
DAY 2: More reading and comprehension practise.
You are going to read a text about a famous athlete called Usain Bolt. you may have heard of him. Then you are going to answer some comprehension questions.
Make sure you are thinking very carefully about your HANDWRITING, GRAMMAR, SPELLING and PUNCTUATION.
Read this first Usain Bolt information
Answer these questions Check your answers
DAY 3 : Usain Bolt can be described as being INSPIRATIONAL meaning that he INSPIRES people. (this means he makes people want to do something just like he worked hard to become a world famous athlete) Many people see him as a HERO.
Who is your hero or heroine? Who inspires you?
Your task today:
Write a paragraph explaining who inspires you and why, giving reasons and examples.
Remember to think about HANDWRITING, GRAMMAR, SPELLING and PUNCTUATION.
Day 4 and 5 : Write a letter to the person who inspires you, telling them why they inspire you and what you like and appreciate about them. REMEMBER TO USE WHAT YOU HAVE ALREADY LEARNT ABOUT LETTER WRITING WHEN YOU WRITE YOUR LETTER. Also remember NOT to use your full name or REAL address.
You can write it to anyone who inspires you but you could also write it to Norman Messenger if you want.
If you could write a letter to Norman Messenger, the explorer who discovered The Land of Neverbelieve, what would you say to him? Does he inspire you? What questions would you ask him? What can you tell him about what you have 'discovered' in The Land of Neverbelieve?
Don't forget to get an adult to send a picture of your work and the finished poster to your teacher via the class email address . It would be lovely to have some up in the Hall of Fame and you may even get a Golden Ticket.

You are all getting a little bit tired now. Well done if you have managed to do your reading, writing, spelling and maths activities.
If you would like some more things to do here are some ideas:
Make your own map of a place like The Land of Neverbelieve (it can be as strange as you like - remember Neverbelieve is shaped like a dog!)

Create a poster persuading people to come to the Land of Neverbelieve for their holidays (remember to talk about all the amazing, plants, animals and places)

Draw a picture of the land of Neverbelieve - add as many strange and wonderful plants and animals as you can. Remember, the only limit is your imagination

.
PE
If you have started it, continue with the sportingage PE challenge. If not, why not start now?
This is a PE challenge that you can complete at home. Follow the instructions and input your scores for the first session. Your will then receive a sporting age score. Follow the practice activities on the website and find out if your scores improve in the next few weeks. Good luck!
STICKY KNOWLEDGE
This is things you have learnt before and should know. Choose some of the facts from below and test yourself on them. Or better still, get someone else to test you.
REMEMBER PRACTISE MAKES PERMANENT
1. Name the four layers of a rainforest.. 2. Name the types of teeth in humans 3. Name the parts of the human digestive system.
4. Name the five oceans of the world.
5. Name the seven continents of the world.
6. Name the capital cities of all the countries in the UK.
7. Name the five longest rivers in the world.
8.Name four major rivers in the UK.