Year 5 Week 10 (commencing Monday 29th June
Healthy Living 5: mental well-being (part one)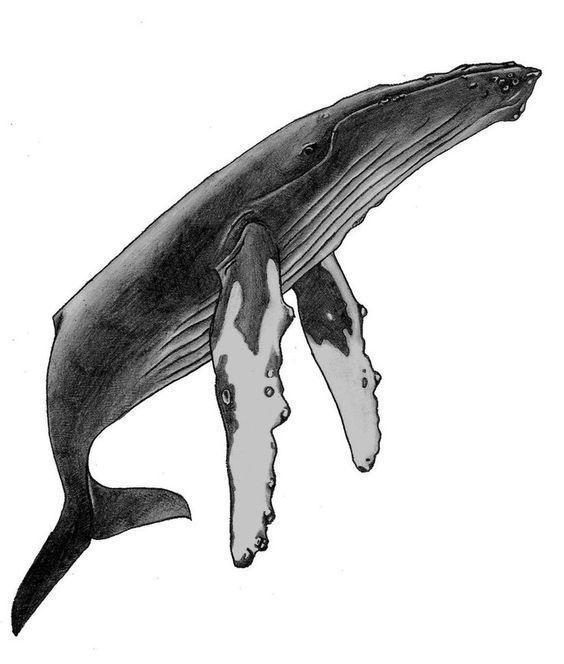 Welcome to the Year 5 work page. Scroll below for planning, resources and links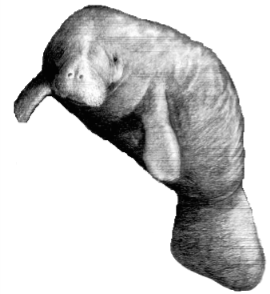 If you are using a mobile device, you may benefit from turning your screen on to its side
Home Learning Week 10 – Year 5 (Manatees & Whales)
White Rose Maths Lessons

If you need to work on the PDFs without printing them out, please follow the instructions here.

Monday - Subtracting decimals

Tuesday - Subtract Whole Numbers With More
Than Four Digits (column method)

Wednesday - Round to Estimate and Approximate

Thursday - Inverse Operations (addition and
subtraction)

Friday - Challenge (problem solving) answers included

within Get the Activity

Instructions:

Do ONE lesson per day

Then practise some of these key skills:

Working on Times Table Rockstars – you have an individual login to access this.

Try some of these daily maths exercise activities: Maths Exercise Challenges (PDF)

New MyMaths activities from Mrs Rogers are here!

Please make sure you read every day.

Your reading task over the next three weeks is to read this brilliant book, 'The Boy in the Tower' by Polly Ho-Yen. It's a long book and we've attached all the teacher resources to help you. Please read at least a chapter each day and try and do some of the activities regularly. Mr Lockwood and Mr Nunns will do some follow-up work on this in Year 6 so please make sure you read all the book.

The Boy in the Tower (full text PDF)

The Boy in the Tower (teaching resources PDF)

Day 1

Task

Reading

Read chapter 1

Or listen, https://www.youtube.com/watch?v=7FSfG46qTxg&list=PLa2s90uyW8GBV6U7P0tnKx_9mLEtYXzG7&index=2&t=349s

Retrieve

Explain

In Chapter 1, Polly Ho-Yen holds back lots of

information from her reader. She leaves us with

lots of unanswered questions. In your table, record

quotes from the text which leave the reader

asking questions. Record what your questions are.

Day 2

Task

Reading

Read chapter 2

Or listen , https://www.youtube.com/watch?v=7FSfG46qTxg&list=PLa2s90uyW8GBV6U7P0tnKx_9mLEtYXzG7&index=2&t=349s

Retrieve and infer

In Chapter Two, we learnt quite a bit about the

narrator and his best friend, Gaia. Your task is to

create a mind map about Gaia and the narrator.

The mind map should contain facts that you've

retrieved from Chapter 2 for example 'Gaia liked

the rain'.

You should also try and add information that you

have interpreted for example "Her face broke into

a smile first." She's good fun to be around. She likes

a joke with her friend. She isn't moody. She isn't

precious about her appearance.

Day 3

Task

Reading

Read chapter 3,4,5,6

Or listen, https://www.youtube.com/watch?v=HbYryLriCow&list=PLa2s90uyW8GBV6U7P0tnKx_9mLEtYXzG7&index=2

https://www.youtube.com/watch?v=xJszEHYq9YY&list=PLa2s90uyW8GBV6U7P0tnKx_9mLEtYXzG7&index=3

Day 4

Task

Reading

Read chapter 7

Or listen, https://www.youtube.com/watch?v=pzzFi2HDeds&list=PLa2s90uyW8GBV6U7P0tnKx_9mLEtYXzG7&index=4

Summarise

1) Read the two articles on depression and

anxiety. Link to these.

2) Explain what having depression means in

two sentences. Then write a hashtag to get

across what it is.

For example – for a cold:

I might hashtag #feelingsneezy

3)Explain what having anxiety is in two

sentences. Then write a hashtag.

Vocabulary

Can you come up with definitions for these

words?

Irritable

Apprehensive

Anxiety

Traumatic

Day 5

Task

Explain

1) We have now read up to Chapter 7. What have

we learnt about Ade's mum so far?

2) What do you think is the matter with Ade's mum? Why do you think this?

3) Why do you think her condition started?

If you haven't completed these already, please look at these new comprehension exercises on Active Learn (please remember that you need to login to access them):

The Mystery of the Poisoned Pudding (a fiction text)

How Do They Make Bikes? (an explanation text)

Please have a look at some of the comprehension questions by clicking on the bug icon for the questions within the texts or have a go at the grammar activities.

David Williams reading his popular books out every day at 11 am each week day. You can listen to others anytime on his website:

https://www.worldofdavidwalliams.com/elevenses/

Free children's audio books from Aubible

https://stories.audible.com/discovery

Enjoy some of the country's favourite poems being read aloud:

https://childrens.poetryarchive.org/

Get free downloadable classic Beanos!

https://www.beano.com/posts/the-golden-beano-worth-its-weight-in-lols

Enjoy listening to Harry Potter being read by famous actors: https://www.wizardingworld.com/collections/harry-potter-at-home

Spellings for the rest of the term are focusing on the Government's spelling lists for Key Stage Two. They are hard but you have done a lot of work on them in Year 3 and 4 and we have revised them throughout Year 5.

Firstly, you must check and know all of them from the Year 3 & 4

Year 3 & 4 Government Spellings Word Mat (PDF)

Once you are comfortable with all of the Year 3 & 4 list, then look at the Year 5 & 6 ones. These are even harder and contain many of the common spellings that adults make mistakes on. If you're good at spelling, do not focus on the easy ones of course. As we've done before, I would go through the list and highlight the ones that need work or cross out the ones you already know:

Year 5 & 6 Government Spellings Word Mat (PDF)

Over the week complete all of the following:

Learn how to spell the word

Write a definition of each word (what it means

Use each word in a sentence.

Below are a few extra activities to help you practise:

Year 3 & 4 Spelling Wordsearch Pack (PDF)

Year 3 & 4 Spelling Crossword Pack (PDF)

Year 5 & 6 Spelling Wordsearch Sheets (PDF)

Vocabulary please choose 5-10 words from the government spelling lists (above) that you are not too sure about each week and put them in to your own sentences - think about the non-negotiables you can use from the writing list. If you do a really good one, please email it to us!

If you need a dictionary or synonyms: https://www.merriam-webster.com/

· Find out what they mean

· What type of words are they (noun, verb…)

· What synonyms can you come up with?

· Can you add a prefix or suffix?

· Put them into a good sentence (show your skills!)

· Can you use them in your writing task?

Your writing focus between now and the end of the year is to practise and makes sure you are using all of the non-negotiables we'd worked on this year to make sure you are ready for year 6. They are:

to accurately and consistently use:

capital letters, full stops, exclamation marks and question marks
commas in lists, inverted commas and other speech punctuation
apostrophes for contractions, apostrophes for singular possession and for plural possession
commas after fronted adverbials

...and now begin to use:

commas to clarify meaning
begin to use adverbs (perhaps, surely) and modal verbs (might, should, will, must) to indicate degrees of possibility

Each day, please revise some of these using the videos and activities in the links below. They have recommended days next to each but please do them whenever you can through the week, As Friday's task is the most time-consuming, you may wish to start it earlier:

Monday - Apostrophes for possession:

https://www.bbc.co.uk/bitesize/topics/zvwwxnb/articles/zx9ydxs

Tuesday - Apostrophes for contraction:

https://www.bbc.co.uk/bitesize/topics/zvwwxnb/articles/zcyv4qt

Wednesday - Fronted adverbials

https://www.bbc.co.uk/bitesize/articles/z7v4kmn

Thursday - Speech marks:

https://www.bbc.co.uk/bitesize/articles/z4rbgwx

https://www.youtube.com/watch?v=T3bJ8K11zDY

https://www.bbc.co.uk/bitesize/topics/zr6bxyc/articles/zhqh92p

Friday - Writing Task

Write a brief conversation between you and other members of your family/household. Please focus on using all the features of speech and see if you can use fronted adverbials and both types of apostrophe too. The conversation could be about different forms of healthy living in Lockdown but it's your choice. Below are some rules we decided on earlier this year:

inverted commas " (66) before first word spoken and "(99) after the last one said

start a new line for a new speaker and use a capital letter at the beginning

punctuation before your " (99) full stop(.) comma(,) ? or !

use good verbs (doing words): replied, whispered, squealed...




use good adverbs (relative clauses, similes or adverbials) to describe how they say it: softly, timidly, whilst...

describe what's going on: character's movement, behaviour and reasons, so that it's not just all speech.
Week 9 - mental well-being

Learning Project - to be done throughout the week

The project's this week will help you develop skills and tactics to keep you happy when you're feeling down and grumpy

Music

Music

Make a playlist of your favourite feel-good music.
Keep adding to the playlist every day as you think
of more music that makes you feel happy. Every
day, spend some time dancing to music from your
playlist. Dancing (good or even rubbish 'dad dancing') is good exercise which releases endorphins which make you happy
If you are able to, get together with other people
(e.g. at home, or friends via social media) and dance
together to each other's playlists.

Acts of Kindness

Acts of Kindness

Every day do something for someone else which is kind or nice, Being helpful and thoughtful makes you feel like a good person and as weird as it sounds tidying something up or cleaning makes you feel a 'sense of accomplishment' when it's finished - you can stand back and admire what you've achieved.

Make a list of seven kind things you can do for
someone else - at least one a day. This could be for people you live with (e.g. do the dishes one evening, tidy your room, read with your brother or sister). For people you don't get to see every day, you could send someone a compliment by text, or write a letter, or draw a picture and send it to a grandparents, etc).

Each day, do one of the seven kind things from your list.

Appreciate Your Strengths and Successes

Appreciate Your Strengths and Successes

Too often we focus on things we've done wrong or things we don't feel good about. Instead, each day write about or tell someone (chat to a family member, a friend or even email your teacher if you want) about something big or small that you're proud of.

What are you good at?

What were you rubbish at but have improved a lot?

When have you tried and failed but not given up?

What good things have you achieved each day?

Who have you helped?

What have you improved at?

Creative Calm

Creative Calm

Making something cam help relax you greatly. It doesn't matter if you're good at it or not (but of course practice always helps).

Each day spend at least 30 minutes doing some:

art - have a look at Youtube ideas, doodle or draw something around you

cook - if a family member has time ask if you can help make something for lunch or dinner

music - doesn't matter if you have an instrument, you can sing or write your own song

build - make something out of Lego, play-dough (you can make your own), plasticine...

puzzles - try a jigsaw, do a wordsearch, crossword or sudoku...

Lucky You

Lucky You

Often we look at other people and wish we could have what they've got: money, houses, skills, looks... This can make us jealous and sad. What not enough of us do, is appreciate how lucky we already are and notice what great things we already have in our lives.

Each day, write down two new statements about how lucky you are:

e.g. I am lucky because I have a bedroom of my own.

e.g. I am lucky because I always have someone to play with and talk too in my shared bedroom.
Finally, please keep testing yourselves on some of these key bits of 'sticky knowledge':
Sticky knowledge 1 -what are the four main countries of the UK and what are their capitals? https://www.youtube.com/watch?v=ncqDJW4EhmE
Sticky knowledge 2 - name five counties in the north of England - https://www.youtube.com/watch?v=_zDlDb2iCVU
Sticky knowledge 3 - name the seven continents of the world - https://www.youtube.com/watch?v=K6DSMZ8b3LE
Sticky knowledge 4: Can you name all of the five oceans of the world? https://earthhow.com/5-oceans/ https://www.youtube.com/watch?v=X6BE4VcYngQ
Sticky knowledge 5 - name the six main animal classes: https://www.kidzone.ws/animals/animal_classes.htm