Year 5 Week 11 (commencing Monday 6th July
Healthy Living 6: mental well-being (part two)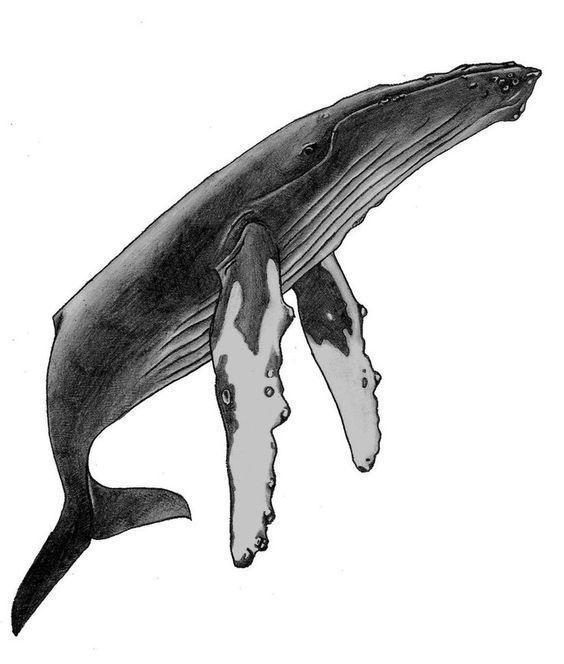 Welcome to the Year 5 work page. Scroll below for planning, resources and links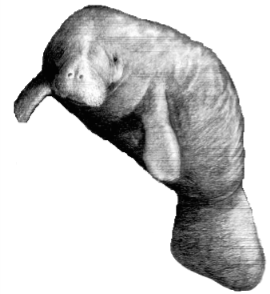 If you are using a mobile device, you may benefit from turning your screen on to its side
Home Learning Week 10 – Year 5 (Manatees & Whales)
White Rose Maths Lessons

If you need to work on the PDFs without printing them out, please follow the instructions here.

Monday - measure using a protractor - PLEASE LET ME KNOW IF YOU NEED TO BORROW A PROTRACTOR

Tuesday - draw lines and angles accurately

Wednesday - calculate angles on a straight line

Thursday - calculate angles around a point

Friday - Challenge (problem solving) answers included

within Get the Activity

Instructions:

Do ONE lesson per day

Then practise some of these key skills:

Working on Times Table Rockstars – you have an individual login to access this.

Try some of these daily maths exercise activities: Maths Exercise Challenges (PDF)

New MyMaths activities from Mrs Rogers are here!

Please make sure you read every day.

Your reading task over the next three weeks is to read this brilliant book, 'The Boy in the Tower' by Polly Ho-Yen. It's a long book and we've attached all the teacher resources to help you. Please read at least a chapter each day and try and do some of the activities regularly. Mr Lockwood and Mr Nunns will do some follow-up work on this in Year 6 so please make sure you read all the book.

The Boy in the Tower (full text PDF)

The Boy in the Tower (teaching resources PDF)

Day 1

Read chapters 8, 9 & 10

or listen: Chapters 9 & 10 (YouTube Link)

Complete the retrieval task:

Then sequence which order these events happened:

Day 2

Skim back through chapter 9 to find evidence to answer these inferential questions - these are three mark APE questions:

Day 3

Read chapters 11, 12 & 13

In Chapter 13 find and copy one each of the following grammar features for your non-negotiables:

A. two fronted adverbials

B. an example of speech conversation - two people speaking

C an example of 'split speech' where someone is speaking but it is split up with narrative.

D. Three examples of apostrophe contractions

E. An example of an apostrophe for possession

F. Find an example of a question, a statement and a command (one of each)

Day 4

Read chapter 14

Find out what the word anxious means and do some vocabulary work on it:

If you need a dictionary or synonyms: https://www.merriam-webster.com/

· Find out what they mean

· What type of words are they (noun, verb…)

· What synonyms can you come up with?

· Can you add a prefix or suffix?

· Put them into a good sentence (show your skills!)

Then look at this table of words and decide which ones are:

A. synonyms B antonyms or C nothing to do with the word anxious

Day 5

Whist reading chapter 14 again, please look for evidence about Ade and Gaiia's personalities. You are looking for clues (in speech, narration or their actions ) that they are protective, scared, daring or curious.

Please note you will not find evidence for both character for all boxes.

Complete the table on your own paper or:

Print and/or write on this PDF version

Spellings for the rest of the term are focusing on the Government's spelling lists for Key Stage Two. They are hard but you have done a lot of work on them in Year 3 and 4 and we have revised them throughout Year 5.

Firstly, you must check and know all of them from the Year 3 & 4

Year 3 & 4 Government Spellings Word Mat (PDF)

Once you are comfortable with all of the Year 3 & 4 list, then look at the Year 5 & 6 ones. These are even harder and contain many of the common spellings that adults make mistakes on. If you're good at spelling, do not focus on the easy ones of course. As we've done before, I would go through the list and highlight the ones that need work or cross out the ones you already know:

Year 5 & 6 Government Spellings Word Mat (PDF)

Over the week complete all of the following:

Learn how to spell the word

Write a definition of each word (what it means

Use each word in a sentence.

Below are a few extra activities to help you practise:

Year 3 & 4 Spelling Wordsearch Pack (PDF)

Year 3 & 4 Spelling Crossword Pack (PDF)

Year 5 & 6 Spelling Wordsearch Sheets (PDF)

Vocabulary please choose 5-10 words from the government spelling lists (above) that you are not too sure about each week and put them in to your own sentences - think about the non-negotiables you can use from the writing list. If you do a really good one, please email it to us!

If you need a dictionary or synonyms: https://www.merriam-webster.com/

· Find out what they mean

· What type of words are they (noun, verb…)

· What synonyms can you come up with?

· Can you add a prefix or suffix?

· Put them into a good sentence (show your skills!)

· Can you use them in your writing task?

Your writing focus between now and the end of the year is to practise and makes sure you are using all of the non-negotiables we'd worked on this year to make sure you are ready for year 6. They are:

to accurately and consistently use:

capital letters, full stops, exclamation marks and question marks
commas in lists, inverted commas and other speech punctuation
apostrophes for contractions, apostrophes for singular possession and for plural possession
commas after fronted adverbials

...and now begin to use:

commas to clarify meaning
begin to use adverbs (perhaps, surely) and modal verbs (might, should, will, must) to indicate degrees of possibility

Each day, please revise some of these using the videos and activities in the links below. They have recommended days next to each but please do them whenever you can through the week, As Friday's task is the most time-consuming, you may wish to start it earlier:

Monday - Apostrophes for possession:

Please watch out for plurals. If you can't remember what to do, please watch this video: https://www.youtube.com/watch?v=zNFPnVz7JB4

Apostrophes for possession worksheet (PDF)

https://www.bbc.co.uk/bitesize/topics/zvwwxnb/articles/zx9ydxs

Tuesday - Apostrophes for contraction:

Apostrophes for contraction worksheet (PDF)

https://www.bbc.co.uk/bitesize/topics/zvwwxnb/articles/zcyv4qt

Wednesday - Fronted adverbials

Remember, fronted adverbials go at the front of a sentence and tell you when, where, how or how often something is done:

Fronted adverbials Worksheet (PDF)

https://www.bbc.co.uk/bitesize/articles/z7v4kmn

Thursday - Speech marks:

https://www.bbc.co.uk/bitesize/articles/z4rbgwx

https://www.youtube.com/watch?v=T3bJ8K11zDY

https://www.bbc.co.uk/bitesize/topics/zr6bxyc/articles/zhqh92p

Friday - Writing Task

This week's writing task is to write a commentary describing your efforts at sports day - with two commentators describing how brilliant you are! Please include speech, apostrophes and fronted adverbials.

Below are the speech rules we decided on earlier this year:

inverted commas " (66) before first word spoken and "(99) after the last one said

start a new line for a new speaker and use a capital letter at the beginning

punctuation before your " (99) full stop(.) comma(,) ? or !

use good verbs (doing words): replied, whispered, squealed...




use good adverbs (relative clauses, similes or adverbials) to describe how they say it: softly, timidly, whilst...

describe what's going on: character's movement, behaviour and reasons, so that it's not just all speech.
Enter text...
Week 11 - Mental Well-being 2
Learning Project - to be done throughout the week

The project's this week will help you develop skills and tactics to keep you happy when you're feeling down and grumpy

Sports Day

Sports Day

This Tuesday is the West Yorkshire Schools' virtual sports day.

To take part, please read about the activities on this document:

West Yorks Virtual School Games Info Doc

Try and join in as much as you can and follow the link below for a video on at 10 am on Tuesday 7th July

https://www.youtube.com/user/WestYorkshireSport

Get your family involved and you can even submit your scores on the link below:

https://docs.google.com/forms/d/e/1FAIpQLSfdEX8xOo-PtkFwasg0B7deXM1uzvMQMFAPwpKCU9yEKG6qqg/closedform

There are five challenges to do at home throughout the day

(please watch the video above - see if you can spot Mrs Stacey and Mr Spencer's son!)

Bedtime Gratitude

Bedtime Gratitude

Building on last week's work on appreciating the good things in your life: each night, before you go to bed, write down three things that you have enjoyed and are grateful for.

Gratitude Recording Sheet (PDF)

P.S. A treasure for the first person to name the man in the photograph!

Calm Jar

Calm Jar

We all have different object we like to have to make us feel comfortable: favourite blankets, toys, teddy bears etc.

Why not make your own calm jar to enjoy when you're feeling anxious, sad, angry or stressed. it;s something to enjoy to relax your mind and find calm.

You will need: an empty clean jar or bottle, glitter glue, glitter or glitter shapes, water and food colouring (optional)

Yoga

Yoga

Millions of people use Yoga as a form of exercise as they believe it has enormous benefit. Physically, it enhances their flexibility, strength, coordination, and importantly it helps understand how the mind and body can help each other work well together.

https://www.youtube.com/watch?v=sM5MGLMNN_E

When you have 25 minutes, it comfortably on a carpet, watch this video, really focus on the breathing exercises and see how you feel.