Year 5 Week 12 (commencing Monday 13th July
Transition Week: Year 5 to Year 6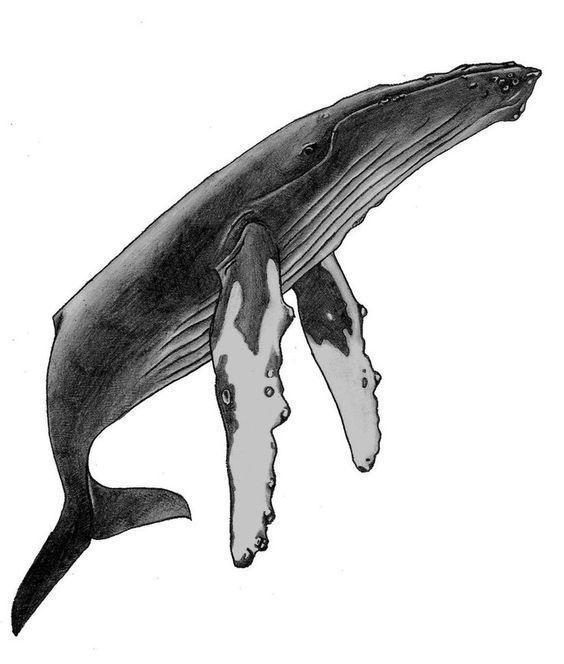 Welcome to the Year 5 work page. Scroll below for planning, resources and links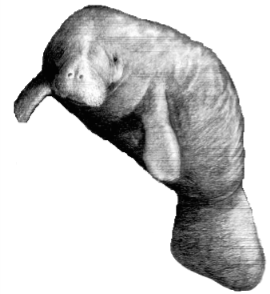 This week we are reviewing your learning in Year 5 and thinking about what you hope to achieve in Year 6. Due to Lockdown, you may not feel ready for Year 6 yet but don't worry, you're Year 6 teachers are already getting ready to help you catch up when you do return. Hopefully, through this week, you'll also realise how much you have actually learned this year and how much more grown-up you are compared to when you were in Year 4 - there's a big difference.
If you are using a mobile device, you may benefit from turning your screen on to its side
Home Learning Week 12 – Year 5 (Manatees & Whales)
White Rose Maths Lessons

If you need to work on the PDFs without printing them out, please follow the instructions here.

Monday - regular and irregular polygons - PLEASE LET ME KNOW IF YOU NEED TO BORROW A PROTRACTOR, A RULER or A MIRROR.

Tuesday - reasoning about 3D shapes

Wednesday - reflections

Thursday - translation

Friday - Challenge (problem solving) answers included

within Get the Activity

Instructions:

Do ONE lesson per day

Then practise some of these key skills:

Working on Times Table Rockstars – you have an individual login to access this.

Try some of these daily maths exercise activities: Maths Exercise Challenges (PDF)

New MyMaths activities from Mrs Rogers are here!

Please make sure you read every day.

Your reading task over the next three weeks is to read this brilliant book, 'The Boy in the Tower' by Polly Ho-Yen. It's a long book and we've attached all the teacher resources to help you. Please read at least a chapter each day and try and do some of the activities regularly. Mr Lockwood and Mr Nunns will do some follow-up work on this in Year 6 so please make sure you read all the book.

The Boy in the Tower (full text PDF)

The Boy in the Tower (teaching resources PDF)

Day 1

Read chapters 15, 16 & 17

Please summarise - in a maximum of 70 words - what happened in these three chapters. Please makes sure your writing makes sense, just cut out the unimportant information - do we really need to know how Ade ate his baked beans?

Day 2

Read chapter 18

In Chapter 18 find and copy one each of the following grammar features for your non-negotiables:

A. two fronted adverbials

B. an example of speech conversation - two people speaking

C an example of 'split speech' where someone is speaking but it is split up with narrative.

D. Five examples of apostrophe contractions

E. An example of a complex sentence (subordinating conjunction)

F. An example of a compound sentence

G. An example of hyphenation - for a treasure can you explain why it's been hyphenated?

Day 3

Read chapter 19

Complete these retrieval questions:

Then read through the chapter and find different ways that the author builds tension in this chapter. Can you find examples of these:

Day 4

Using the information you found in yesterday's work, answer this three mark APE question with clear examples from the text to support and explain your answer:

Day 5

Continue reading the book from chapter onwards...

Read the information on this website about germination and reproduction: https://easyscienceforkids.com/all-about-germination/

and answer these question:

Now make a prediction on how this information may affect the story: what might be happening and what could happen next? Treat it is a three mark APE question and use evidence from both texts to support your answers.

Finally, when you complete the book - over the summer - please email me a book review. You can use this (PDF printable) template below or just write your own on any format you choose:

Boy in the Tower printable book review (PDF)

email us through School Jotter or ask an adult to send it to:

manatees.hillside@kirkleeseducation.uk

whales.hillside@kirkleeseducation.uk

Spellings for the rest of the term are focusing on the Government's spelling lists for Key Stage Two. They are hard but you have done a lot of work on them in Year 3 and 4 and we have revised them throughout Year 5.

Firstly, you must check and know all of them from the Year 3 & 4

Year 3 & 4 Government Spellings Word Mat (PDF)

Once you are comfortable with all of the Year 3 & 4 list, then look at the Year 5 & 6 ones. These are even harder and contain many of the common spellings that adults make mistakes on. If you're good at spelling, do not focus on the easy ones of course. As we've done before, I would go through the list and highlight the ones that need work or cross out the ones you already know:

Year 5 & 6 Government Spellings Word Mat (PDF)

Over the week complete all of the following:

Learn how to spell the word

Write a definition of each word (what it means

Use each word in a sentence.

Below are a few extra activities to help you practise:

Year 3 & 4 Spelling Wordsearch Pack (PDF)

Year 3 & 4 Spelling Crossword Pack (PDF)

Year 5 & 6 Spelling Wordsearch Sheets (PDF)

Vocabulary please choose 5-10 words from the government spelling lists (above) that you are not too sure about each week and put them in to your own sentences - think about the non-negotiables you can use from the writing list. If you do a really good one, please email it to us!

If you need a dictionary or synonyms: https://www.merriam-webster.com/

· Find out what they mean

· What type of words are they (noun, verb…)

· What synonyms can you come up with?

· Can you add a prefix or suffix?

· Put them into a good sentence (show your skills!)

· Can you use them in your writing task?

Your writing focus between now and the end of the year is to practise and makes sure you are using all of the non-negotiables we'd worked on this year to make sure you are ready for year 6. They are:

to accurately and consistently use:

capital letters, full stops, exclamation marks and question marks
commas in lists, inverted commas and other speech punctuation
apostrophes for contractions, apostrophes for singular possession and for plural possession
commas after fronted adverbials

...and now begin to use:

commas to clarify meaning
begin to use adverbs (perhaps, surely) and modal verbs (might, should, will, must) to indicate degrees of possibility

Each day, complete a brief piece of writing. Please try and include some sentence variety as well as many of the non-negotiables from above

Monday - swimming

Please write a paragraph describing your progress at swimming and what skills you have learned

Tuesday - ISS

Please write a paragraph describing what you learned about the International Space Station, the Earth Sun & Moon, Mars Rovers and space exploration.

Wednesday - Bradford Media Museum

What do your remember from our trip to the Media Museum - what did you learn and what did you enjoy?

Thursday - Anglo Saxons

Please tell me what you learned about Beowulf and the Anglo-Saxons

Friday - other areas

Finally, choose another area that you've really enjoyed and would recommend for us to do again. Or you could tell us a little anecdote (brief personal recount or story) of something you remember from Year 5 - could you include all the features of speech?

Helpful Revision Videos

Apostrophes for possession:

https://www.youtube.com/watch?v=zNFPnVz7JB4

https://www.bbc.co.uk/bitesize/topics/zvwwxnb/articles/zx9ydxs

Apostrophes for possession:

https://www.bbc.co.uk/bitesize/topics/zvwwxnb/articles/zcyv4qt

Fronted adverbials:

https://www.bbc.co.uk/bitesize/articles/z7v4kmn

Speech:

https://www.bbc.co.uk/bitesize/articles/z4rbgwx

https://www.youtube.com/watch?v=T3bJ8K11zDY

https://www.bbc.co.uk/bitesize/topics/zr6bxyc/articles/zhqh92p
Enter text...
Week 12 - Transition

L

earning Project - to be done throughout the week

T

he projects this week will make you think about your personal progress in Year 5 and what you could achieve in Year 6

Year 5

Year 5

This main task is to look back at your shortened year in Manatees and Whales and appreciate the progress you have made and the things you have learned over the year despite Lockdown.

It may feel like you've barely been at school and that you can't remember anything but you'll be surprised at what you've achieved and how much you've grown up.

The sheet attached is full of questions to make you think about the things you've done. Imagine what you were like in Year 4, think about how far you've come and be proud of what you've achieved in a very hard year!

Year 5 Review (editable Word doc)

Year 6

Year 6

Year 6 is always hard work but it is one of the best years you can have with so many exciting opportunities to grow up and take on new challenges.

Have a look at this transition sheet and start to plan some goals - what brilliant things you could achieve in Year 6?

Year 6 Hopes (editable Word doc)