Summer Challenges
We hope you have a lovely summer and you get the chance to relax and hopefully have plenty of fun. Take a little time to keep up those maths fluency skills on TTRockstars: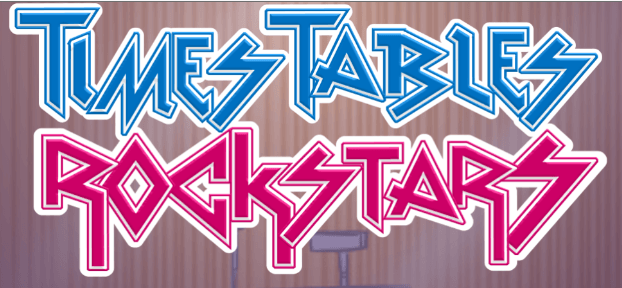 Please make sure you keep reading as much as you can and do let us know, by email, if you find a great new book or author. Below are some links and reading challenge ideas which you can get involved with too:
Try Miss P's Summer Reading Adventure
Reading Adventure Map (PDF printable)
https://twitter.com/SadiePhillips/status/1281274035255554048?s=09
There are 20 expeditions along the way, can your readers conquer them?

If yes, colour the conquest! You'll soon discover there are so many things to read and places to read them in.

Readers don't only read books! Children love reading Top Trumps, take away menus, comics, instructions on their Minecraft Games, birthday cards, magazines and much more!

Readers who finish the adventure can share their colourful maps with us by using the hashtag #OUReadingAdventure or take them into school in September to celebrate and share their summer of reading

.
Free online books, stories, comics and poetry
There are plenty here for you or younger brothers and sisters can enjoy - why not share some of your favourite books, comics, jokes or poems with them ?
David Williams reading his popular books out every day at 11 am each week day. You can listen to others anytime on his website:
https://www.worldofdavidwalliams.com/elevenses/
Free children's audio books from Aubible
https://stories.audible.com/discovery
Enjoy some of the country's favourite poems being read aloud:
https://childrens.poetryarchive.org/
Get free downloadable classic Beanos!
https://www.beano.com/posts/the-golden-beano-worth-its-weight-in-lols
Get free downloadable copies of this brilliant magazine - please note that you will only six weeks free and will need to cancel the subscription before being charged.
https://magazinesubscriptions.co.uk/the-week-junior/N20PDF
Enjoy the classic series of Beatrix Potter books online as a free Kindle download:
https://www.amazon.co.uk/dp/B071W4ZDYV
Enjoy classic animations to accompany books read aloud by some authors and celebrities at Jackonory Juniors:
https://www.bbc.co.uk/programmes/b007t9wg/episodes/guide
CBeebies Bedtime Stories (it's not just Tom Hardy you know) on BBC iPlayer:
https://www.bbc.co.uk/iplayer/episodes/b00jdlm2/cbeebies-bedtime-stories
For more fun links about: animals, music creation, art, cooking, gardening, singing, coding, singing to go on some virtual museum tours, click on to this page here for Family Fun Links (please email Mr Lewis - on School Jotter or here manatees.hillside@kirkleeseducation.uk - if there are any issues with these links or you know of another good website children can enjoy):