Jet to Blast Off at Hillside!
Meet Jet the young puppy who is the beautiful offspring of a black and chocolate labrador. Mr Spencer is now training him up to be a good, safe, sensible dog. Once he's old enough and ready, he'll come in and work with us on forest school days - I can't wait!
Keep an eye out for more pictures of jet learning to be a good dog over the coming weeks
Find out more about these lovely dogs through these links: Kiddle or Ducksters.
Learn how puppies develop and grow into adult dogs, here.
Look how much Jet has grown. He's almost 7 months old now, but still getting into mischief!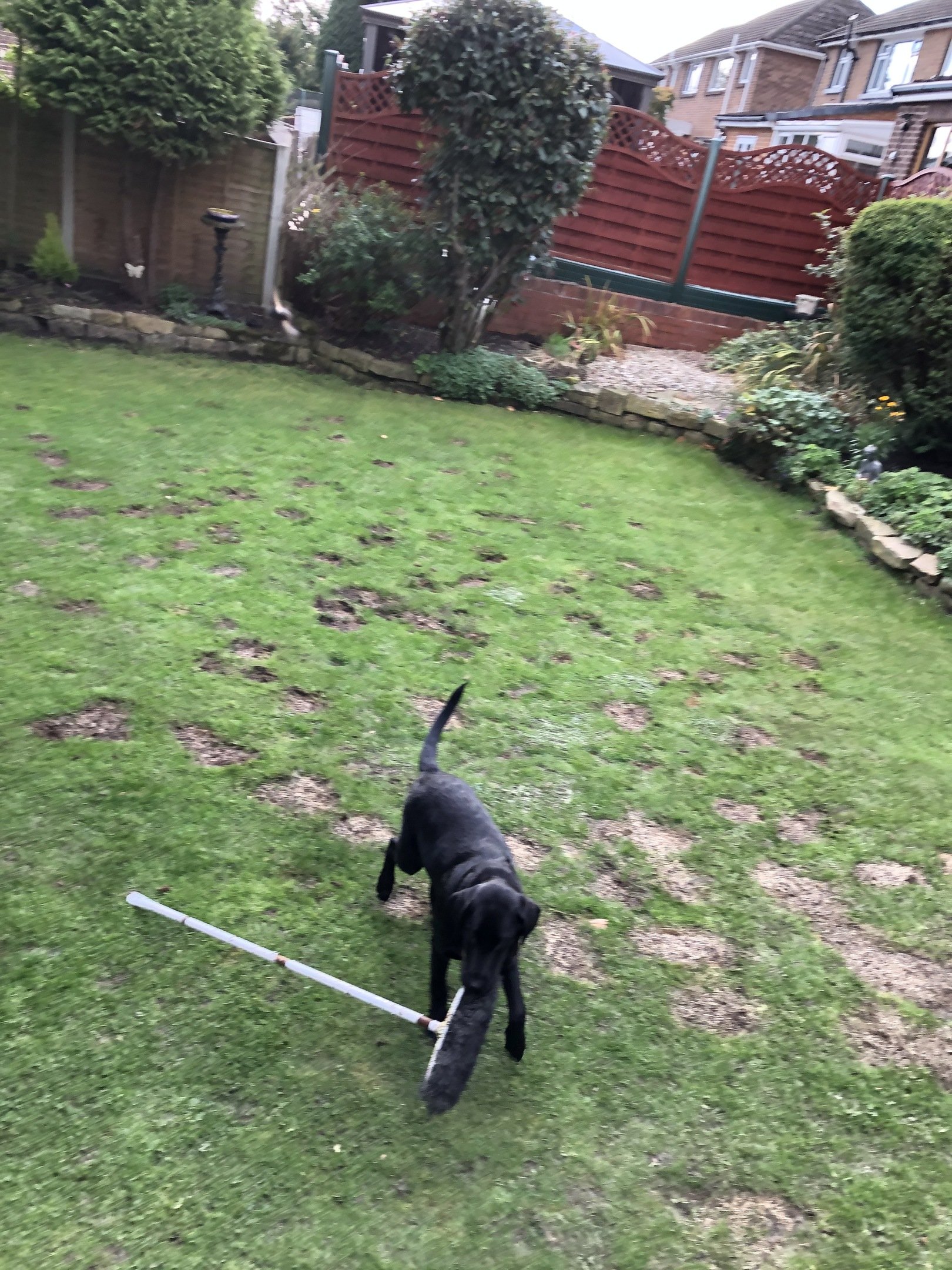 Jet 'helping' in the garden!
Practising for Forest School.