Starting School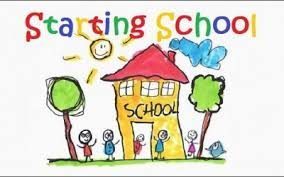 Starting school can be an anxious time for both children and parents. At Hillside, we try our best to make it an enjoyable experience for everyone. Please take a moment to read through the information below so you and your child will know what to expect.
Reception Starters
Children attending local Nursery provision will have transition visits to Hillside during the half term before the summer break. Hillside staff will liaise with Nursery providers to make sure information is shared and also visit the children where possible. Parents and carers will be invited to an Open Evening to meet staff and look around our Early Years setting. Staff will also arrange to visit children and parents at home before the summer.
Reception children usually attend for half a day for the first week in September, finishing after lunch. We have found this helps the children to settle quicker and eases them gently into full-time school.
Details of how to apply for a Reception place can be found under the 'Admissions' section, under the 'About Our School' tab.
Information for new Reception starters 2021 can be found via the link on our Home Page
Mid-Year Admissions/Year 3 Starters
Some children start Hillside midway through the school year, or transfer from an infant only school to join us in Year 3. Once parents and school have received notification that a place has been allocated, parents will be contacted by a member of our Pastoral Care Team to discuss arrangements for their child to start.
Please look under the other tabs on for more useful information, particularly the 'About Our School' and 'Parents' tabs.
Click on the link below for some ideas on how to help your child be ready to start school