Admissions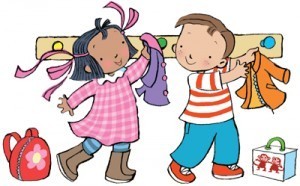 Applications for September school places in Reception and Year 3 should be made online via the Kirklees website: www.kirklees.gov.uk/admissions.
Requests for a school place at other times of the year should be made directly to the school. Parents should complete an ICAF form, available from the school office or on the Kirklees website.
Any questions regarding September school admissions should be directed to:
Customer Service Centre
Civic Centre 3
Market Street
Huddersfield
HD1 2YZ
Tel. (01484) 225007
Email: pupiladmissions@kirklees.gov.uk
Nursery admissions are also done through school. Applications for a place can be made once your child is 2 1/2 years old. Forms are available upon request from the school office. We have three intakes a year in Nursery (subject to availability). Please be aware that a place at our Nursery does not guarantee your child will get a full-time place. You will need to apply online before the deadline.
Click on the link below to read Hillside's admission policy