PE Activity Links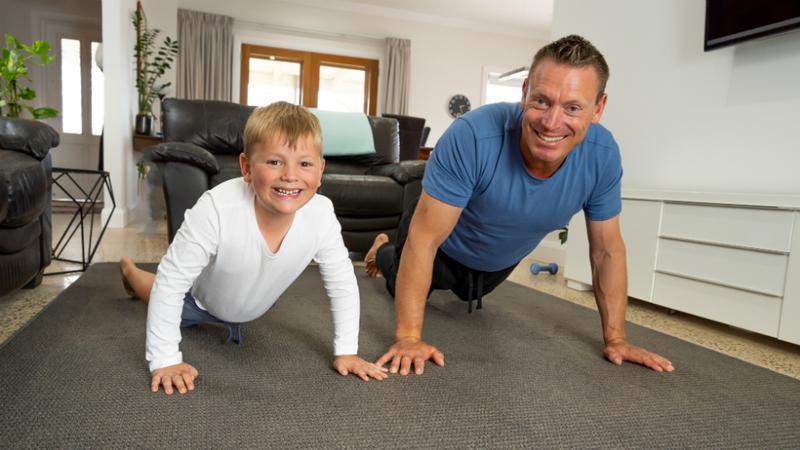 If you are isolating or working from home, you must make sure you take time to exercise every single day - reading and exercise are the key things that will help keep you mentally strong!
Learn a great new dance routine every morning with Strictly's Oti Mabuse (try the Spiderman, Harry Potter or Moana ones):
https://www.youtube.com/channel/UC58aowNEXHHnflR_5YTtP4g
Join in with Joe Wicks every morning or catch up when you have time - try one of his 'Five Minute Moves' between your home lessons:
https://www.youtube.com/channel/UCAxW1XT0iEJo0TYlRfn6rYQ
Boogie Beebies - dance with Justin and other Cbeebies characters:
https://www.bbc.co.uk/programmes/b006mvsc
Try an NHS Disney ten-minute workout:
https://www.nhs.uk/10-minute-shake-up/shake-ups
Some home exercise ideas from Motherly:
https://www.mother.ly/child/physical-education-activities-at-home
Yoga for younger children from Cosmic Kids Yoga:
https://www.youtube.com/user/CosmicKidsYoga
Yoga for older pupils:
https://www.youtube.com/watch?v=F1dD6wqJ7OY
https://www.youtube.com/playlist?list=PLMr-d2PLsO95ydptpBnsxdQNSKc9iUNU0
Ninja Life kids karate:
https://www.youtube.com/watch?v=sRNQulicqo4&list=PLENtKuZxXbME57HhYcNpg64h3Kn8ueigA
Family activities on GoNoodle:
Below are a series of links recommended to us by Linda Stacey, our SPIN Partnership manager:
The Youth Sport Trust is running daily challenges via their social media, so check out their Twitter and Facebook pages . They would love to see pictures and videos of how people are staying active at home, and of those still being provided for in the school environment.
https://www.youthsporttrust.org/free-home-learning-resources-0