Christmas
Unfortunately, due to Covid 19 restrictions, we had to cancel almost all of our Christmas events and activities last year. We did however, still have a Christmas Jumper Day on December 14th 2020. Children can wear a Christmas jumper instead of their normal sweatshirt or cardigan. We will be asking for a small donation of £1 per child/member of staff and this will be donated to Kirkwood Hospice, along with the money raised from the sponsored Reindeer Run on the same day. Staff will be collecting money in buckets at the school gates. The children have been learning traditional Christmas songs and carols and we will be recording them singing outside on Christmas Jumper Day. This will be posted onto the school website for everyone to share. Year 5 children will be taking part in a virtual Nativity event, organised by Reverend Julie Anderson.
Children in KS1 helped bring a touch of festive cheer to our Main Reception area by decorating the Christmas tree!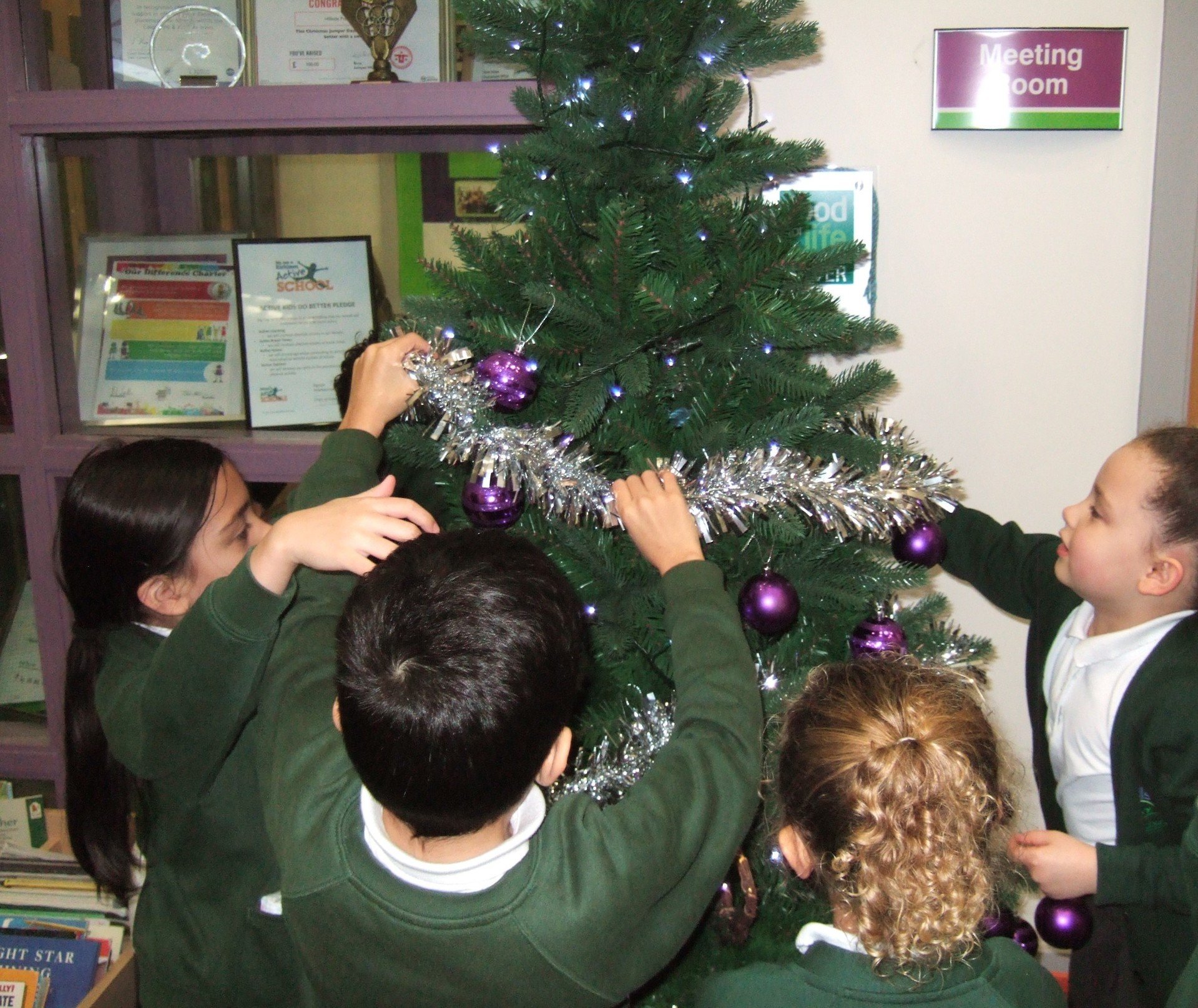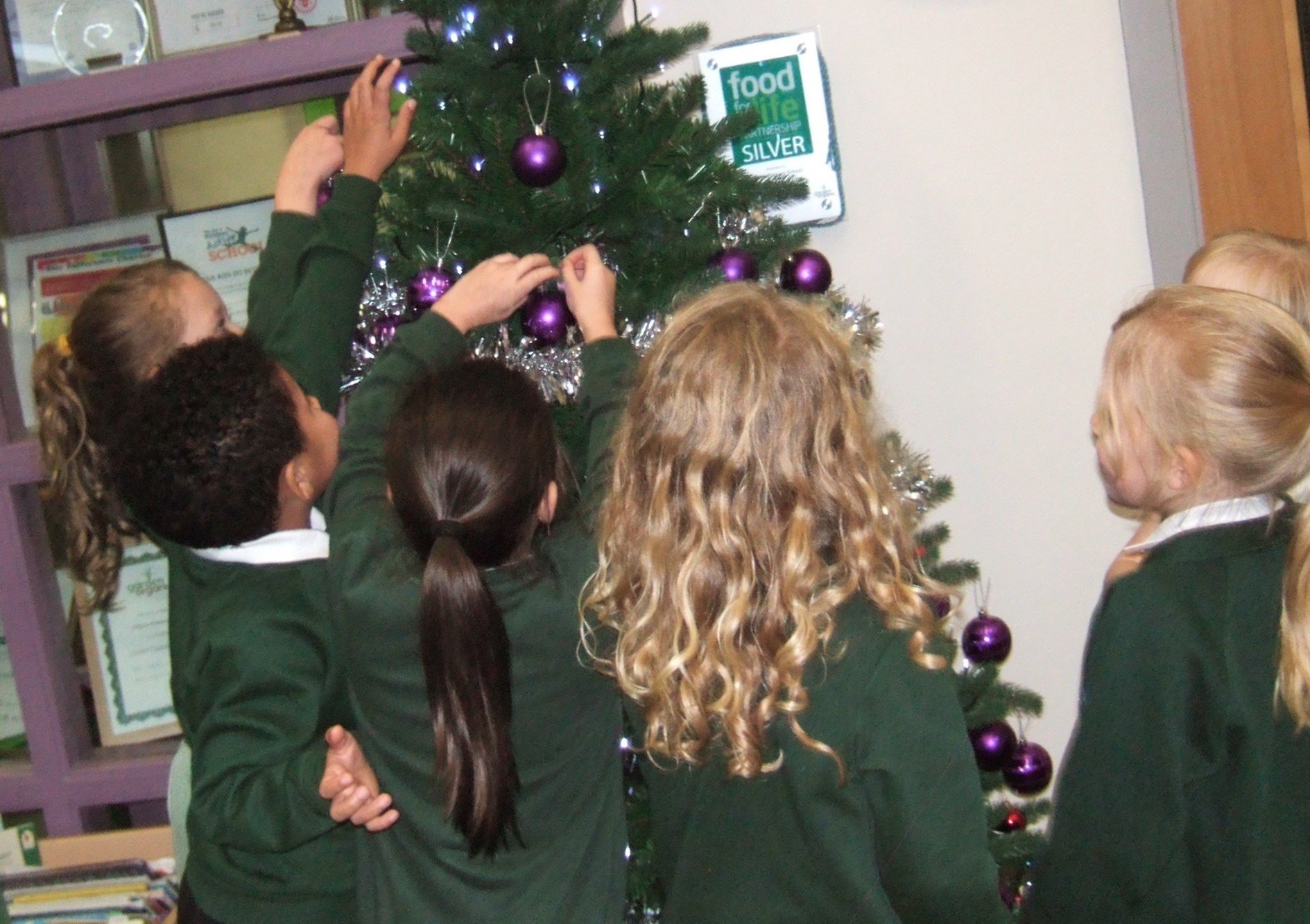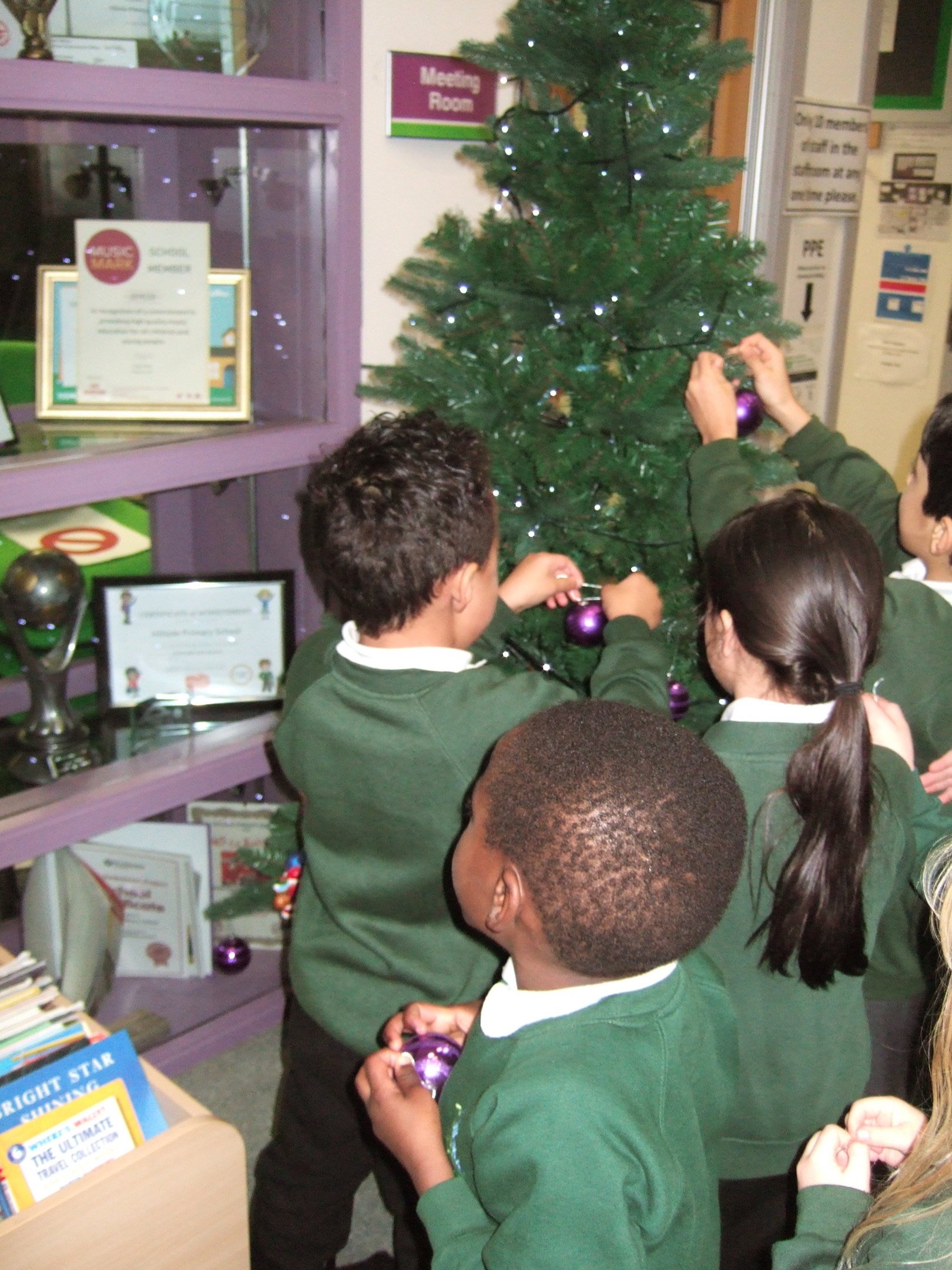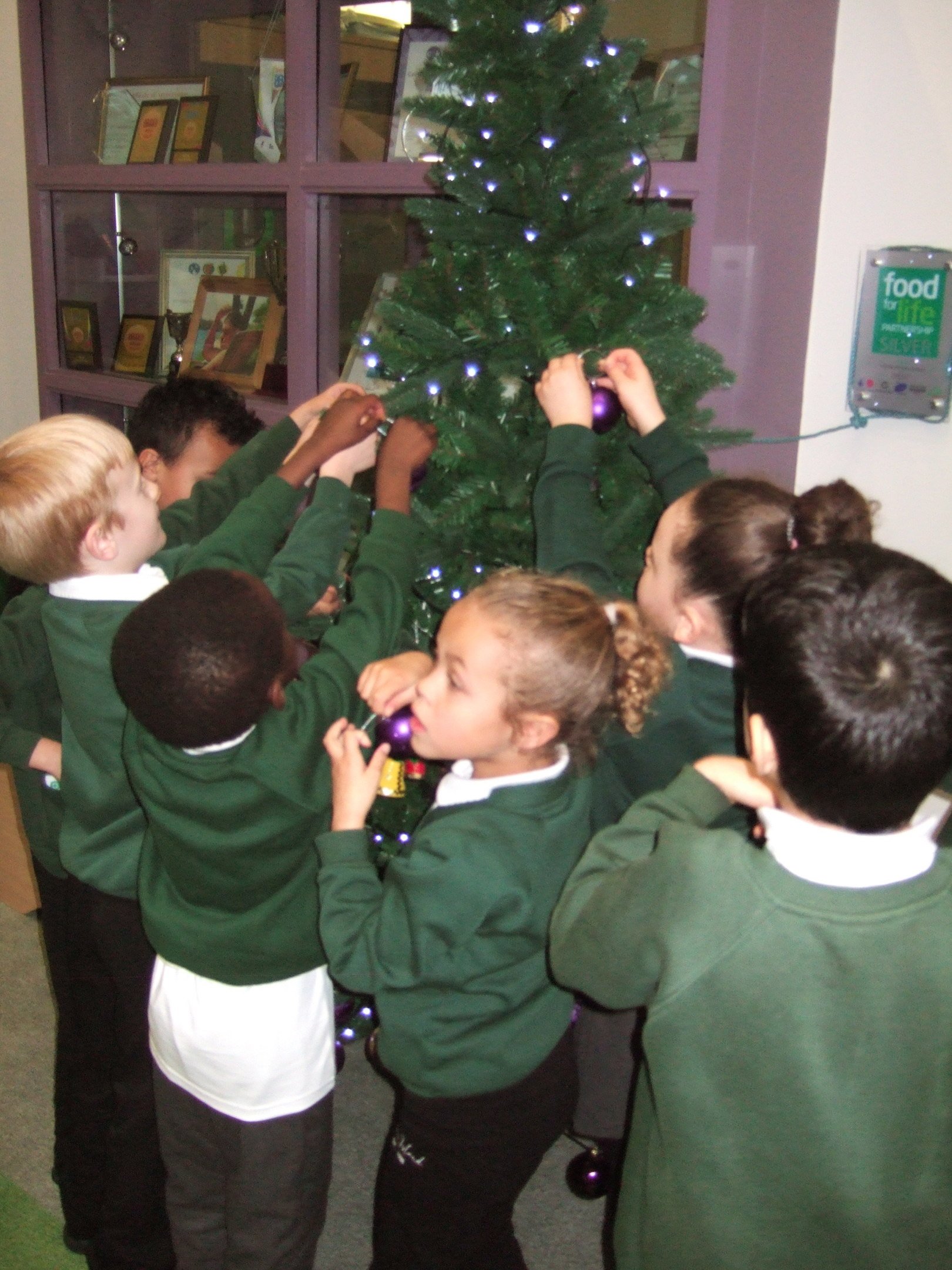 For a taste of our usual Christmas celebrations, please click on the links below.