Christmas Jumper Day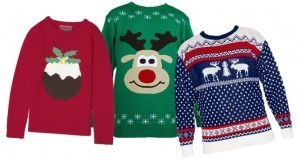 This Christmas, we will be celebrating Christmas Jumper Day, on December 14th. This is the same day as the sponsored Reindeer Run, so what better way to celebrate, than to don some festive knitwear? There is a £1.00 donation for the privilege - buckets will be rattled at the gates for collecting monies!
Money raised will be donated to Kirkwood Hospice.