Kirkwood Hospice Reindeer Run 2020
Our sponsored Reindeer Run in support of Kirkwood Hospice was a a huge success! All the children in school managed to take part in the end and they each received a pair of free antlers and a red nose. It was a bit tricky running with them on though, especially as it was so windy!
The response from parents and carers in gathering sponsors has been amazing and as you can see below, we have raised over £3,000. Thank you so much to everyone who helped support this very worthwhile local charity. You have helped make a huge difference to the lives of a lot of people. If anyone still has sponsor money at home, you can send it in when we return next year.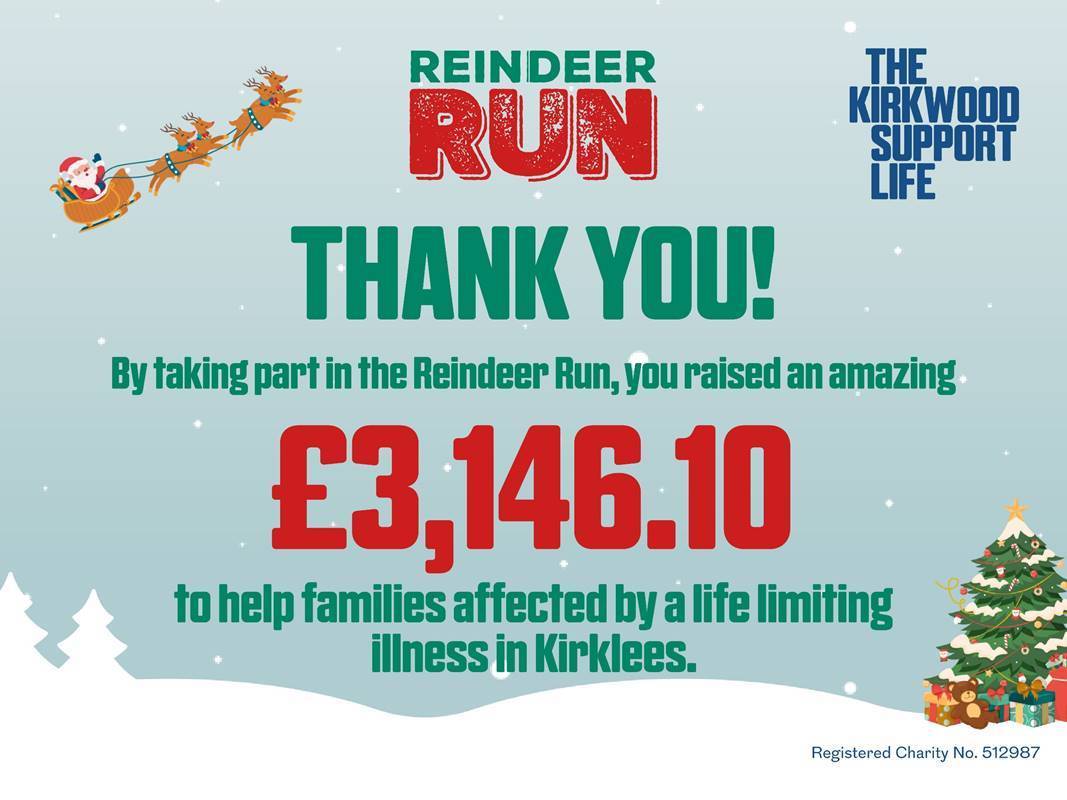 As you can see from the pictures below, both children and staff enjoyed taking part.