Transition to Key Stage 1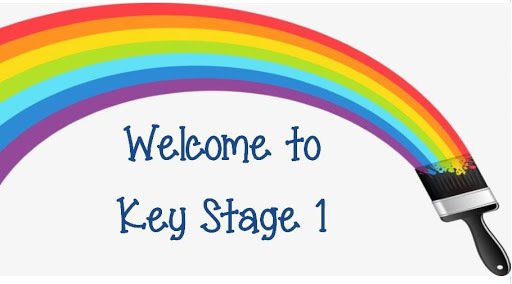 Welcome to Hillside Primary School, your child will be moving up to Key Stage 1 in the next academic year, 2021/2022. Please look through our welcome booklet as this contains all relevant information to help both you and your child to transition into Year 1. If you need any more information please email Mrs Mellor at jill.mellor@hillsideprimaryschool.co.uk, who will be happy to answer your questions.
We will be talking to Reception staff , as we always do, to find out where your child is in their learning and to learn about their individual needs. We would normally invite parents and carers into school for a presentation evening, which is usually held in June, however this will not be possible, due to the current situation. We are thinking creatively to ensure that you have all of the information that you need before September. We will be talking to you directly over the phone to answer your questions and you will have an opportunity to speak to the staff your child be with in Year 1.
You will hear from us soon to find out which class your child will be joining in September.
You can view or download the booklet by clicking on it.
You can view or download the letter by clicking on it.
Starting Primary School -

The BBC have put together some articles, videos and resources to support you and your child with starting primary school.
What does a Key Stage 1 classroom look like?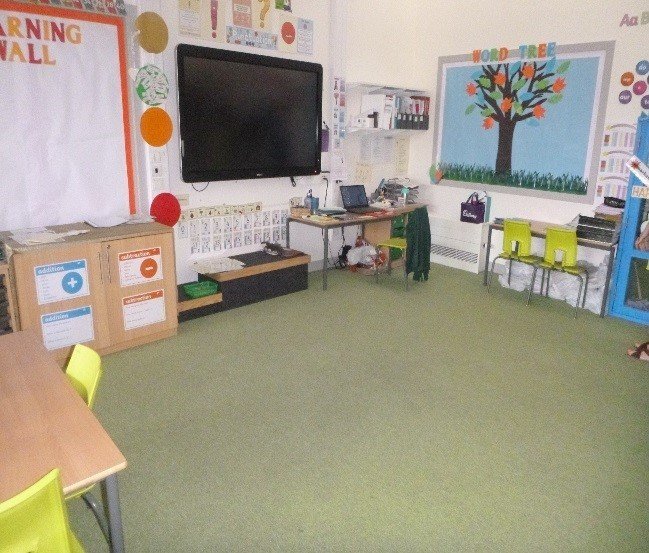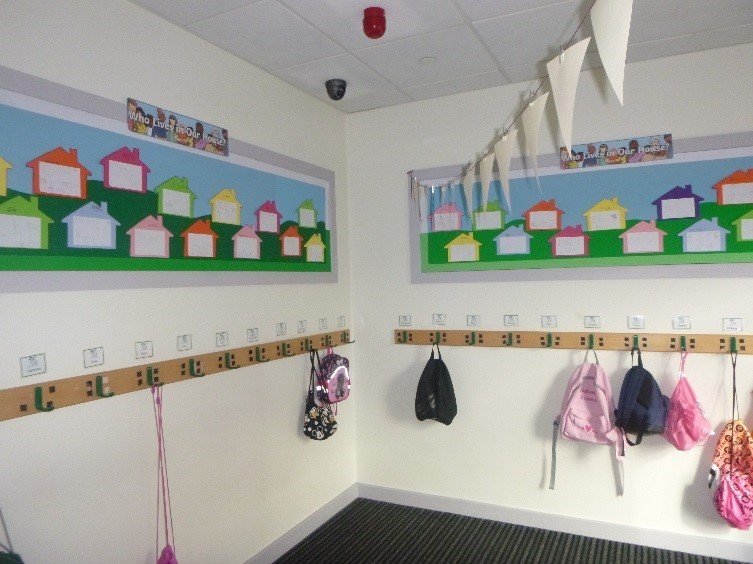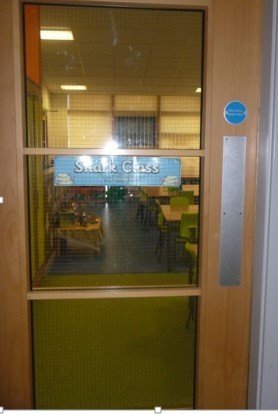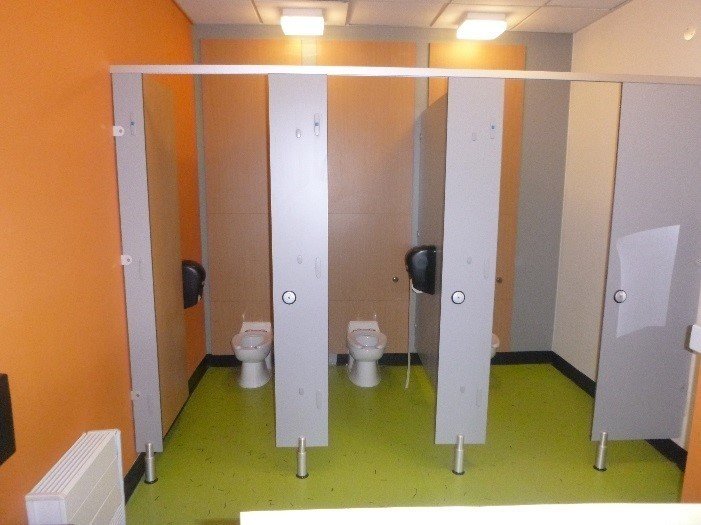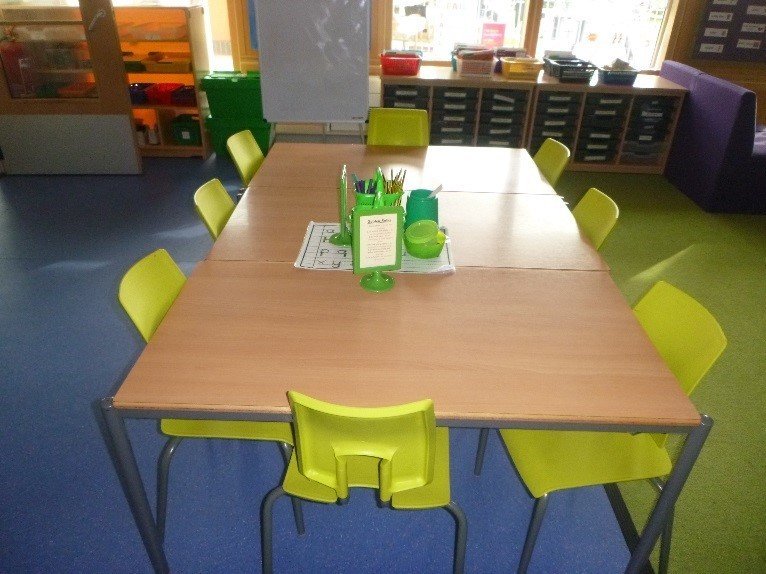 Sharks Classroom
Each classroom has a cloakroom and each child will have their named drawer and peg for their belongings e.g. school bag and coat. They will have carpet places and they will be provided plenty opportunities to work in pairs and small teams. We also have a huge field to use for play times and PE in good weather. We have our own laptop trolley in KS1 and we use ICT frequently in our lessons. We have an inviting reading area in each classroom and displays are changed each term, celebrating pupils' work and to reflect learning journeys.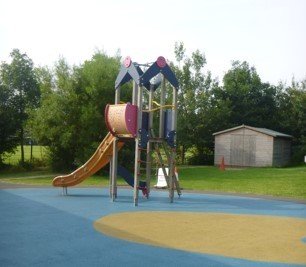 KS1 play area MUGA (Multi use games area)
An example - Each day has more structure and children spend more time at the tables however we ensure that children have settled into their new class before implementing a full time table.
Key Stage 1 topics